Featured
LargeUp Premiere: De Tropix x Afrikan Boy 'All The Dots'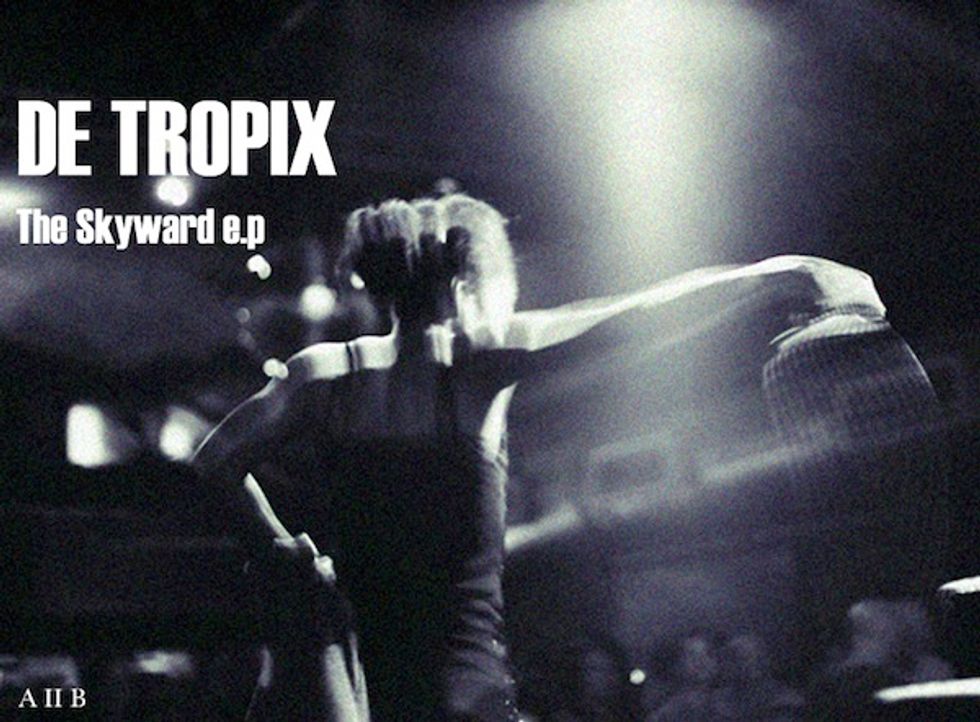 ---
The LargeUp crew has premieredThe Skyward EP from dancehall-meets-UK-club duo De Tropix. "All The Dots" features Afrikan Boy's grimy spitting on things we can all relate to: system enslavement, commuting and watching National Geographic. LU on the release:
De Tropix, a collaborative project between DJ/producer/vocalist Damon Bowen (a/k/a Instinct) and vocalist Cherry B (hype chick/backup singer/choreographer for M.I.A.) caught our attention three years ago with their scorching, dancehall-inflected U.K. club banger "Adeyhey." After a two-year hiatus, Damon and Cherry have reconvened De Tropix for a new five-song EP, The Skyward, that takes their sound in a moodier, more expansive direction while still retaining the dancehall- and soca-fied undercurrents that grabbed us the first time around.
Stream "All the Dots" featuring Afrikan Boy below and hear the full EP over at LargeUp.