Events
Diesel + Edun Launch 'Studio Africa' [Photo Gallery]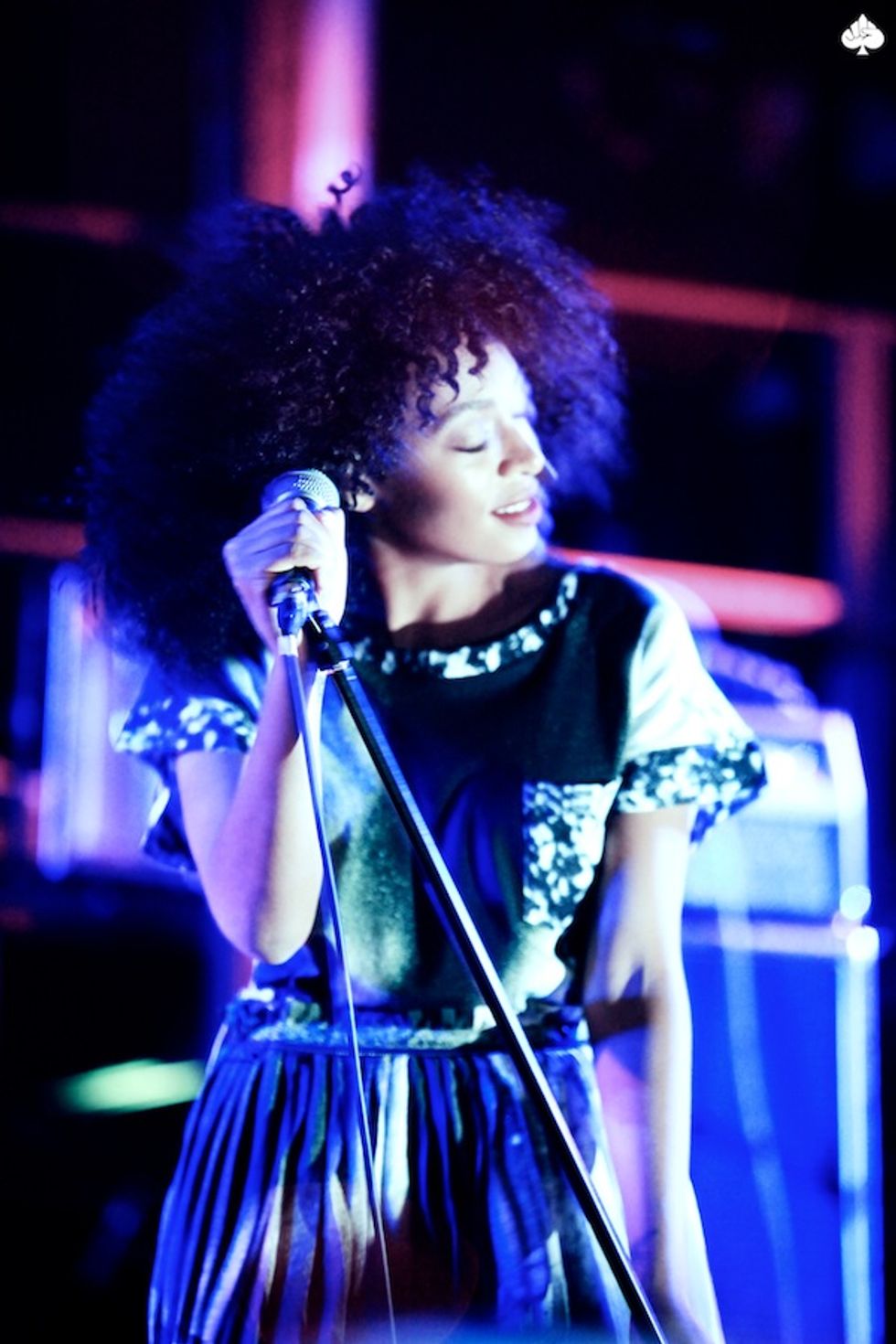 Diesel and Edun pair up to create a denim line manufactured on the continent and bring nine artists together to collaborate with Okayafrica curating the online presence
---

This past week, Diesel and Edun's project Studio Africa well and truly launched with a series of parties hosted by Boiler Room in Paris, London, and Berlin. Hopefully you caught the incredible performances by Okayafrica favorites Baloji, Spoek Mathambo, Batida and Solange via the Boiler Room livestream, and partied along in your living room if you weren't there in person.
Now that the parties done, you might be wondering what's next for Studio Africa. Here's the deal: clothing brands Diesel and Edun have partnered to produce a denim line manufactured in Uganda from cotton grown in Uganda and bought at a fair price. With Solange Knowles as an advocate, they've also teamed up with nine writers pioneering artists, writers, photographers, journalists and models to form Studio Africa, a "virtual loudspeaker for a new generation of creative talents" who are "redefining the future on their own terms." Okayafrica is curating their digital presence on Tumblr and Twitter.
[embed width="620"][/embed]
*Video interview with trio of Soweto-based photographers I See a Different You
For a year, on the Studio Africa Tumblr and twitter @Studio_Africa, the group will be documenting their projects and journeys as they take their work to new audiences and collaborate with each another. Click the links to learn more about musicians Yannick Ilunga (aka Petite Noir) and Baloji; designers Laurence Chauvin Buthaud and Tanya Mushayi (aka Nikko Frikko); first openly gay Moroccan writer Abdellah Taïa; the breakout star of Andrew Dosunmu's Restless City, Sy Alassane;  photojournalist Uviwe Mangweni; tomboy turned catwalk model Flaviana Matata; and renowned photography collective I See A Different You.
Click through below for shots of Baloji, Solange, and Batida's performances at the Studio Africa Launch party in Paris, captured by Mr Mass (find him here on Tumblr).