"We have been working on this for a couple of years so there's a relief in seeing something you have nurtured get to this point," Kugali's new CEO Danson Njoka tells OkayAfrica. Over a Zoom call, while working from his London apartment, Njoka speaks fondly about Iwájú, the sci-fi animated series created with Disney that will finally reach audiences next year. At the D23 Expo earlier this month in California, a first look at the series was unveiled, as part of the studio's upcoming content slate, making it all the more real.
---
News of Kugali and Disney teaming up for a landmark series came as a surprise in 2020, against the curveball that was the pandemic. Set in futuristic Lagos, Nigeria, Iwájú is the first time Disney is working with an outside studio in its 100-year history. Importantly for Kugali, an indie African entertainment company, it's the first African animated series backed by one of the world's leading media powerhouses.
While there's excitement for sure, Njoka feels an array of other emotions. Aside from some trepidation in overseeing a huge project and the public expectations that go with that, there's a twinge of sadness. "It's bittersweet because why is it a significant moment? Why is it the first time we have an African animated series on a major platform? It's also a constant reminder on why the work we do matters,'' he says.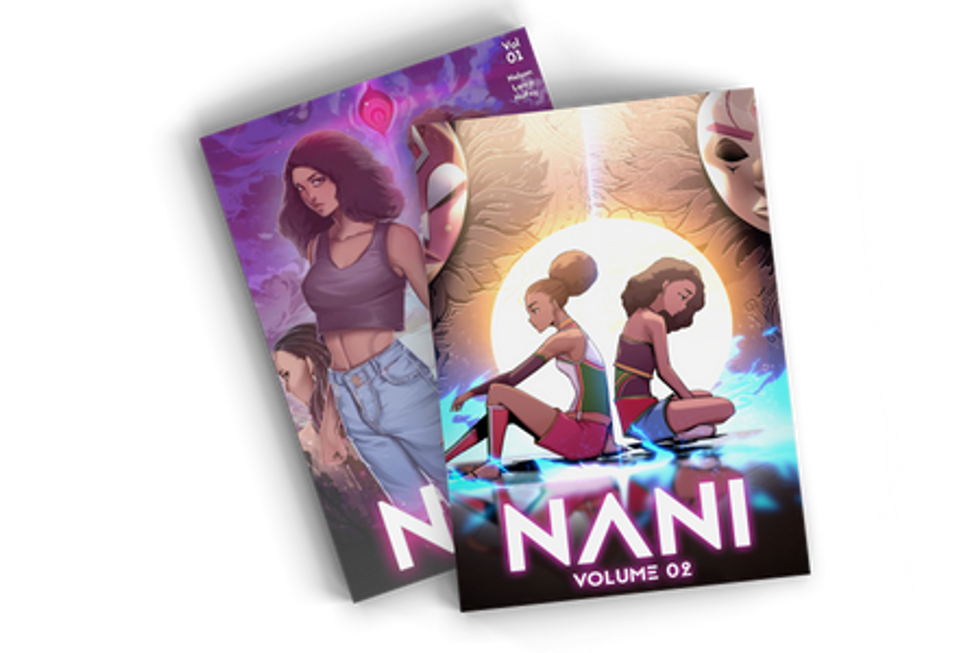 Kugali was founded out of a mutual love of African comic books, graphic novels and games.
Photo: Kugali
The early Nigerian founders of Kugali, Tolu Olowofoyeku and Ziki Nelson, shared a common passion for comic books, graphic novels, and games, which they covered on a podcast. Then came an expansion into publishing, which led to the next step -- founding Kugali, a media company rooted in the vast and authentic stories from Africa and the diaspora. With the help of crowdfunding platform Kickstarter, they were able to publish Kugali Anthology in 2017, which featured the work of top African artists from 10 different countries.
As the company began to receive media attention, their BBC interview would become an oft-referenced launch point in their fate with Disney. Co-founder Hamid Ibrahim had declared that they were going to "kick Disney's ass" in the landscape of animation. A Disney exec had caught wind of the soundbite and reached out to them, partly amused and curious. That an African comic book startup could muster this much confidence came from daring to imagine. More tangibly, they had a string of small victories to back up the claim.
"Certainly fortune and luck played a part in some regard," Njoka says. "But we, at that point, had the most successful graphic novel Kickstarter [in Africa], so Kugali was already on the path of achieving significant things. We had an audience that was available."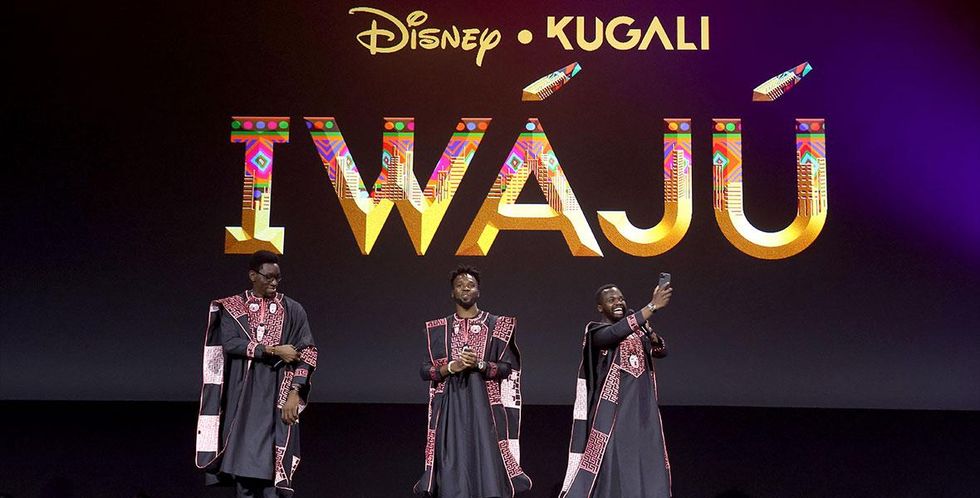 Kugali's Hamid Ibrahim, Olufikayo Ziki Adeola and Tolu Olowofoyeku at the D23 Expo earlier this month.
Photo: Kugali
Kugali's mandate to be an authentic source of African storytelling also means they've retained creative autonomy in their collaboration with Disney. It's hard to ignore the power differential between both companies, as well as the cultural orientations that separate them. But developing Iwájú as a visual concept benefitted from what Disney and Kugali each had to offer.
And Njoka acknowledges this: "There's a great deal we can learn about storytelling, the reach and the audience that Disney has available. Also, the reason we decided to collaborate with Disney is because they have been at this for 100 years. A project of this scale hasn't been done on the continent because we don't have the resources and capacity to be able to do so." Kugali, in turn, offers Disney the chance to partner with an authority on African animation.
Since its launch in 2019, streaming platform Disney+ has boasted a library of animation and superhero fare, and has recently overtaken Netflix in the number of subscribers. But its programming excludes certain regions, and Africa is one of them. In a bid for expansion, Disney+ is now in South Africa and North Africa (Egypt, Morocco, Tunisia, and Libya).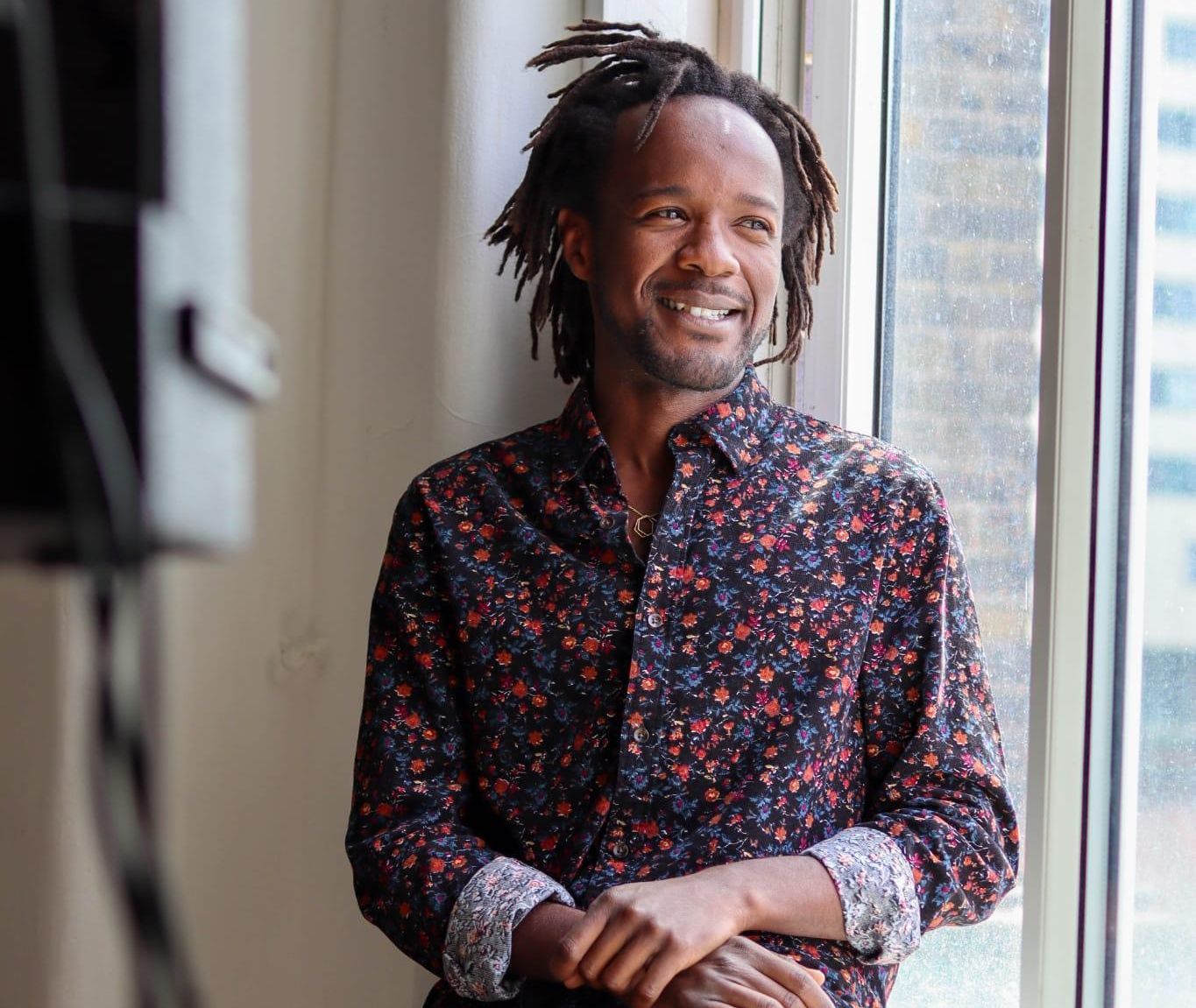 Danson Njoka is taking Kugali's creations to the globe but wants to make sure Africans still get to enjoy it too.
Photo: Ellen K Stone
With Lagos as a setting in Iwájú, there are concerns about inaccessibility of the series in Nigeria and neighboring African countries. As a Kenyan, Njoka's keenly aware of this challenge, and how Kugali can address this. "We understand that while we run a platform that publishes content for an African audience, there may be constraints around distribution and accessibility," he says. "This is why we are launching an app which will be available in the next few months, and the intention specifically is to make our content as easy and cost-effective as possible. And that includes all our projects, including Iwájú. The hope for us is that in the future, our content is readily accessible.''
What does Iwájú on Disney+ mean for local animation in Africa? Animation on the continent is still a budding industry, and in recent years, a crop of independent studios have boldly entered the space, from Ghana's AnimaxFYB Studios and Nigeria's Anthill Studios to South Africa's Triggerfish. While there's an undeniable presence of young creators, animators, and storytellers who have taken large swings in this medium, they are held back by a lack of infrastructure and resources.
The idea that animation is a low-tier artistic expression is still quite prevalent, and it's another reason the medium hasn't received widespread appreciation. Njoka thinks the Kugali-Disney partnership could shift attitudes with Iwájú's release in 2023. "I think there will be a 'wow' effect; there will be a sense of pride, hopefully. There will also be a recognition of the immense and vast potential on the continent when it comes to animation. There will be a lot of young people and even older people saying, 'Oh, maybe this is something I can do.' We hope to be the inspiration many people need to pursue their dreams."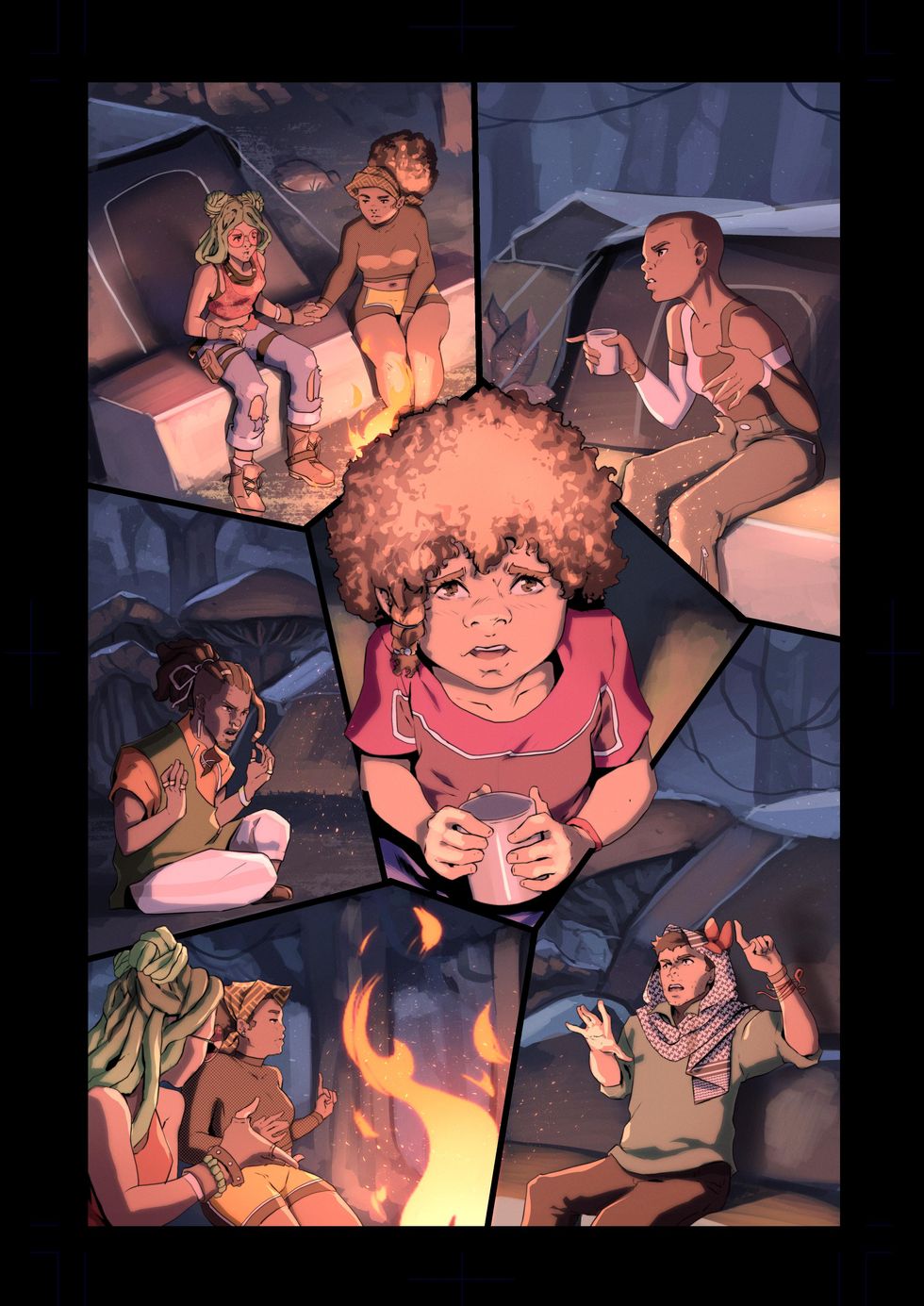 Murenga, Kugali's first queer African graphic novel, has been the company's most successful Kickstarter to date.
Photo: Kugali
Kugali aims to start encouraging more interest in animation with Kugali Academy, a training school that will take in young talent and offers guidance and support. It's due to open next year. And knowing the importance of not just telling African stories but the ones that get the least attention, Kugali takes pride in Murenga, its first queer African graphic novel, which also has had a successful Kickstarter campaign.
Crowdfunding remains an important route for the company since it was founded, enabling it to tell the stories it wants to tell without external influence. Murenga is one of them. "It's a story that is very personal to us," Njoka says. "At Kugali, we are unafraid, and we recognize how vital it is to create content like Murenga. Kickstarter is a platform we continue to use and our initial goal was to generate £10,000 but we have far eclipsed that. If we are going to take up the mantle of telling African narratives, we can't do [so] without telling everyone's story."
Njoka knows there will be negative feedback for Murenga, on the continent and beyond. He's aware of critiques framed as "woke propaganda" for showing queer characters in an African comic. But he feels they don't hold any weight given Kugali's mission statement about representation. His face is a picture of confidence on the Zoom screen: "Look at the negative reactions to The Little Mermaid and The Rings of Power for having Black characters in lead roles. Is that "woke"? These responses we have been encountering will not be the last. In fact, any such response to our work only further highlights why our work is important."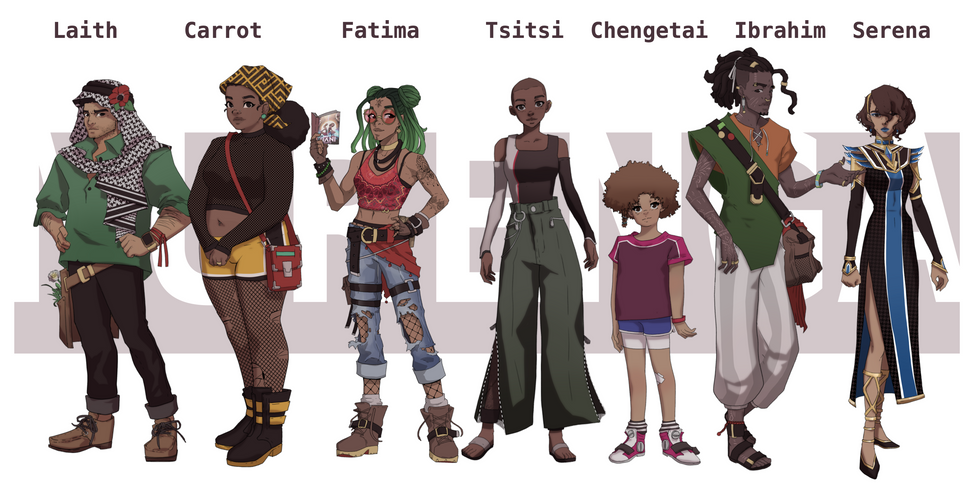 A Kickstarter model of funding allows Kugali to tell the stories it wants to tell -- like the one at the center of Murenga.
Photo: Kugali
Kugali celebrates its 5-year anniversary in October. Much has happened since their podcast days, and the slew of comic book titles and graphic novels that have been published under the brand. Njoka shares that overcoming doubts has been one of the challenges Kugali has faced -- doubts about their talents and what they were capable of achieving as a team. "The doubt comes from the immense responsibility on our shoulders," Njoka adds. "To make sure that whatever we create is spectacular and that it doesn't flounder; it doesn't fail, not only in the practical sense, but also how it represents in terms of stories."
Their off-site work model brings members of the team from all over the continent, a practice that has been in place even before the pandemic hit in 2020. But managing people effectively and fostering a sense of community without ever seeing each other has been another challenge, which they have been able to surmount. Njoka became Kugali's new CEO in March, 2022, after occupying an acting position. He hopes to steer the company into a future where creatives are supported and encouraged to do radical and new things. He imagines creating an entirely new industry that hasn't existed: "My role here at Kugali is to be a chief storyteller, to bring other storytellers along and to keep championing what we do."