DJ Spoko And DJ Mujava's Boiler Room South Africa Set
Watch DJ Spoko and DJ Mujava's 40-minute joint set for Boiler Room South Africa's Black Major showcase.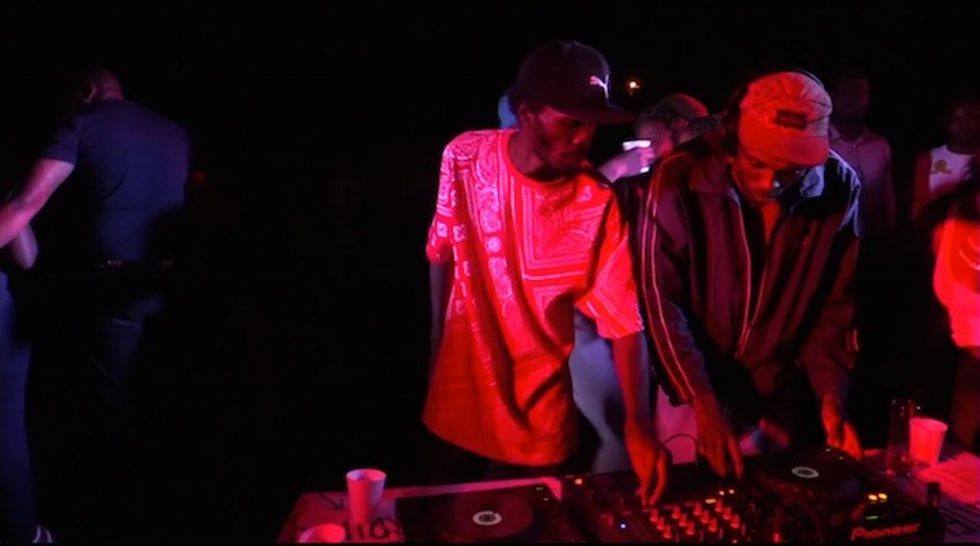 ---
'Bacardi house' creator DJ Spoko and DJ Mujava, two of our hands-down favorite South African beatmakers, came through for a 40-minute joint set at Boiler Room's Black Major showcase in Tembisa. The night saw Spoko and Mujava running through remixes of "Township Funk" and Pegasus Warning's "The Mountain," as well as original joints like "From Pretoria To Liverpool" and War God LP selection "Bula Ma." Watch DJ Spoko and DJ Mujava's entire performance below (full tracklist underneath) and check out SA afro-tech producer Aero Manyelo's set from the same party. For more, revisit DJ Spoko's standout Africa In Your Earbuds mixtape.
DJ Spoko & Dj Mujava Boiler Room Tracklist
01.Mugwanti remix - DJ Spoko & Mujava
02.Mujava - Township Funk (Crazy P Remix)
03.From Pretoria To Liverpool - Mujava
04.Final Cut - Machepiz le Spoko
05.Resatlo rocka - Mujava
06.One more time - DJ Spoko
07.Moribo - Mujava
08.Bula ma - DJ Spoko
09.Force of darkness - Mujava
10.Waiting for masukusuku remix - DJ Spoko
11.We love this music - DJ Spoko x Mujava
12.911 Machepiz remix - Machepiz
13.Mountain Remix - Spoek Mathambo, Dj Spoko, Mujava & Machepiz
14.Township Funk - Mujava