News
Download DJ Underdog's 87-Minute 'Save the Ritual Pt. 1' Mixtape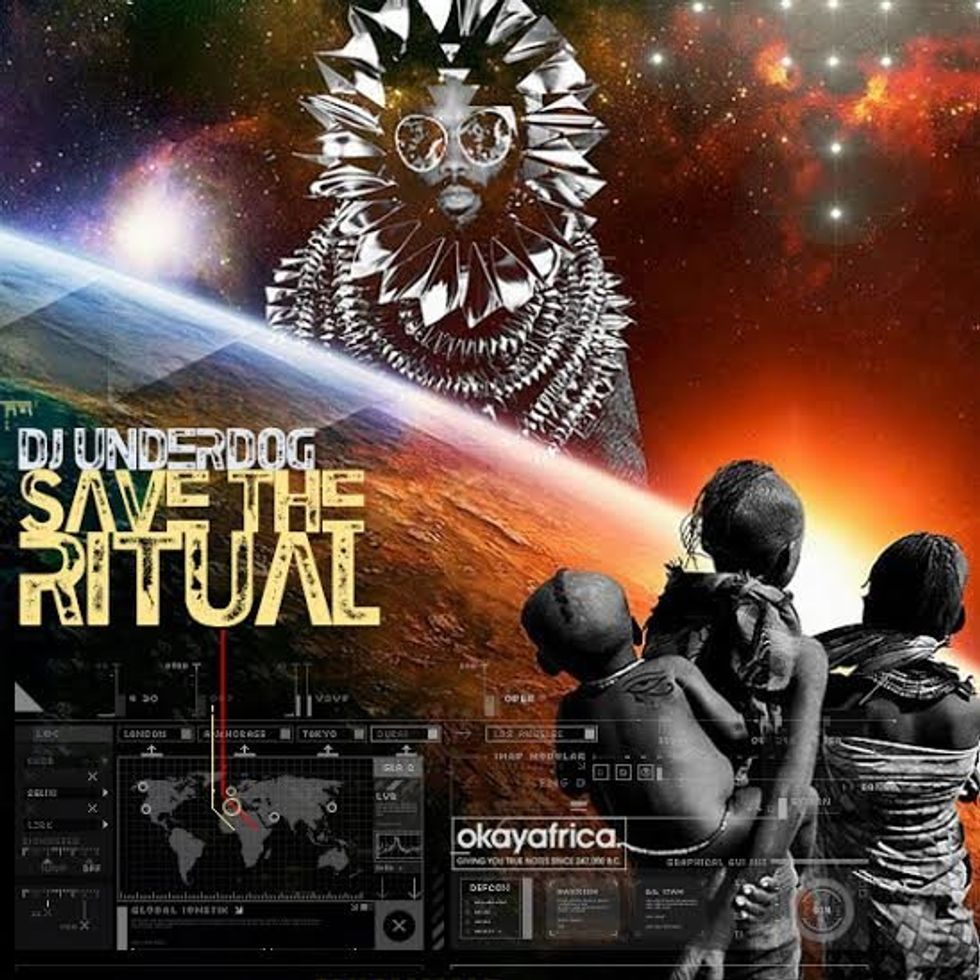 Download DJ Underdog's 87-minute 'Save the Ritual Pt. 1' mixtape featuring Uhuru, Michael Jackson, Boddhi Satva and more.
---
DJ Underdog at Everyday People Brunch x Okayafrica, shot by Ginny Suss
DJ Underdog, resident spinner behind Okayafrica parties in DC and New York, has delivered on a brand new mixtape for us. Save The Ritual Pt. 1 is an 87-minute round-up of "African tunes I am feeling at the moment and are making the dancefloor move," Underdog told us. Stream the mix in full below. Underdog spins this Saturday, November 8th, at Okayafrica Electrafrique NYC with King Britt. Entry is FREE before 10pm with RSVP here.
>>>Download DJ Underdog's Save the Ritual Pt. 1 Mixtape
DJ Underdog's Save the Ritual Pt. 1 Tracklist:
01. Douga (Boddhi Satva Ancestral Soul Remix)
02. NGOJA
03. Duvido-Mena
04. AFRICA ZNOBIA
05. Soumbouya (Boddhi Satva )
06. Lasperrone ft. Dj Silyvi - Do man Nela Kwankwanram
07. DumbSTEp.128
08. Track 05
09. Olothando (Incl. Rame from Pastaboys, The French Twins & Koro Mixes) (Original)
10. PROCESSION OF THE ANKU
11. Sunlightsquare - Ochosi (Jose Marquez Remix)
12. DJ Oats - KamSelele (Jose Marquez Remix)
13. Git Feat. Big Brooklyn Red - Higher (Afefe Iku Remix)
14. INDLELA
15. A Woman in Love (Boddhi Satva Ancestral Soul Remix)
16. MANGORO
17. Michael jackson - Mama Say Mama Sa (Acapella)
18. OSI BABA
19. Uhuru-Pata Pata
20. ROMAN FUGEL
21. Intro - Tapping