For our new series All Up In Your Phone, we ask artists to stop by our Brooklyn offices to show & tell us what they've got going on in their phones: everything from their latest texts, the pictures they've taken and what they've been Googling. In the second installment, South Africa's DJ Zinhle—who was in town after attending Puff Daddy's Revolt Music Conference in Miami—shows us us her selfies, phone calls to her baby daughter and a healthy obsession with "Hotline Bling."
Who's the last person you called?
Oh my gosh. The last person that I called was a FaceTime call to my daughter. She's 3-months-old. There was a lot of baby talk and adult talk. She's in Johannesburg right now with her grandmother because mama is traveling.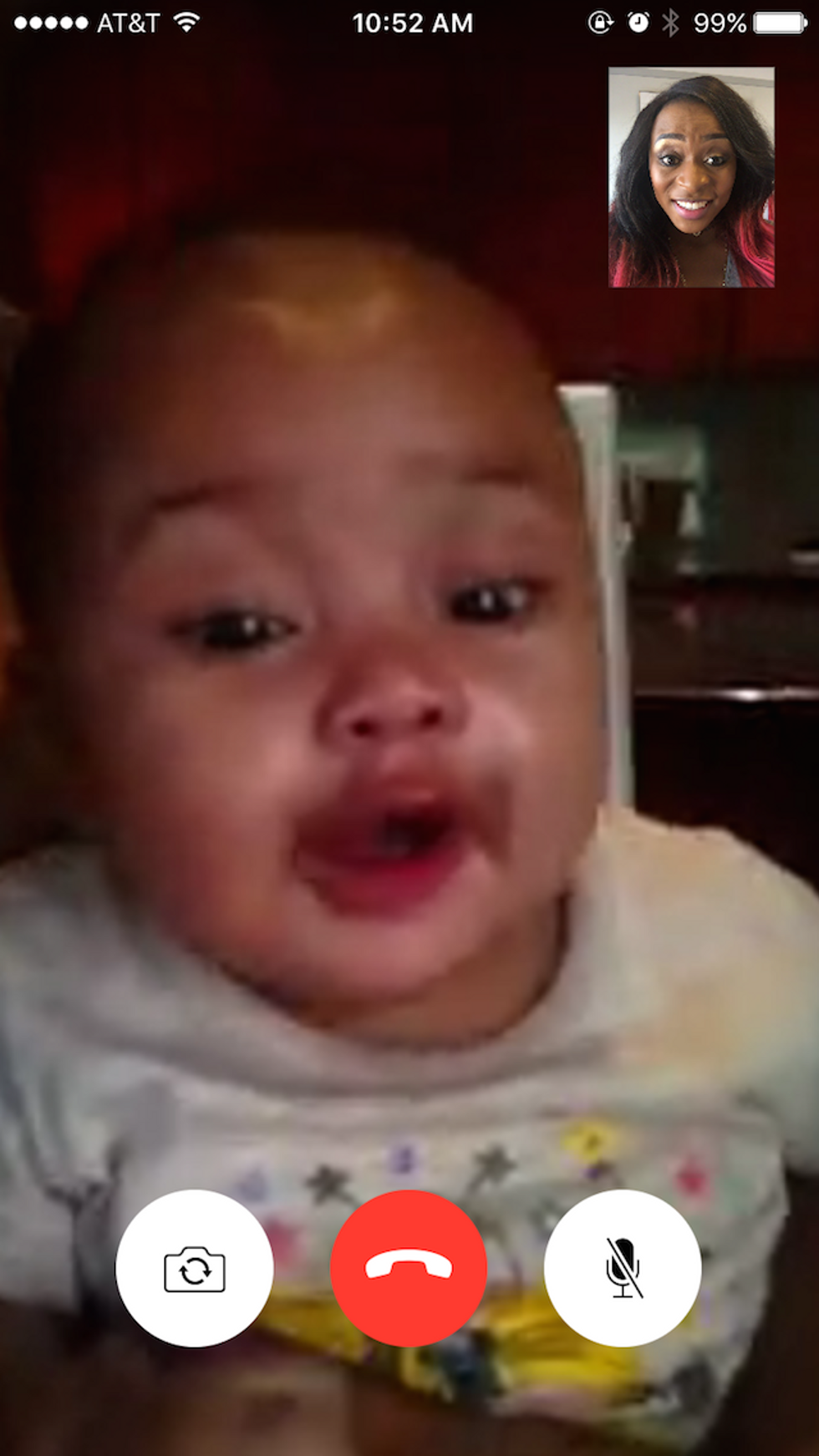 What's the last text that you sent?
The last one was Conrad from H&M about a fitting. I'm playing a show for H&M, who are going to opening a store in Johannesburg. They wanted me to dress me in their clothes so they were messaging me about when I should come in for the fitting.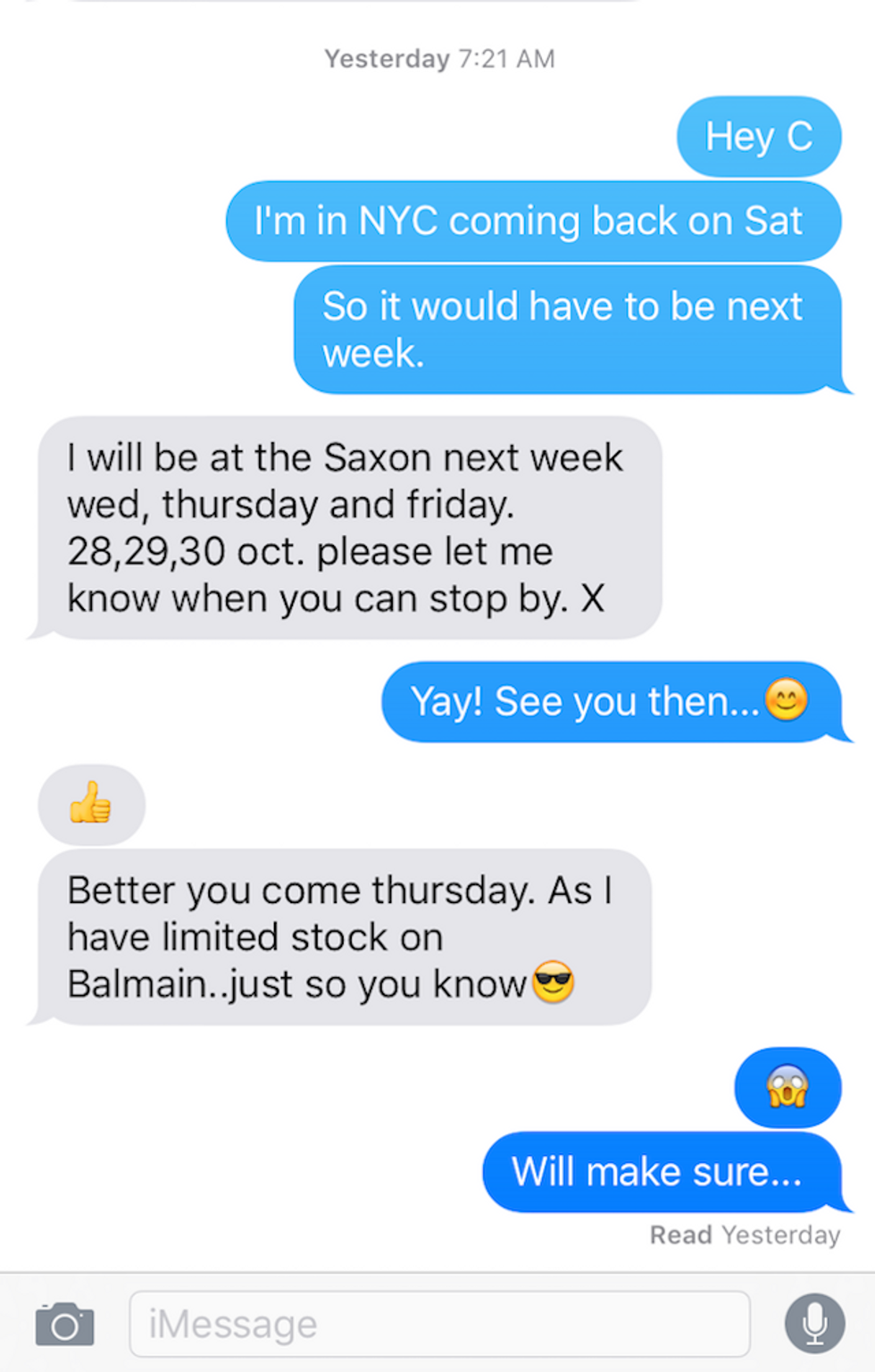 The last photo you took on your phone?
It's confidential [laughs]. It's probably a selfie. Oh my gosh, yeah, it's a selfie. So vain. I take about a 100 selfies a day, so every day is a selfie. It was at the hotel room before we left and posted it on Twitter.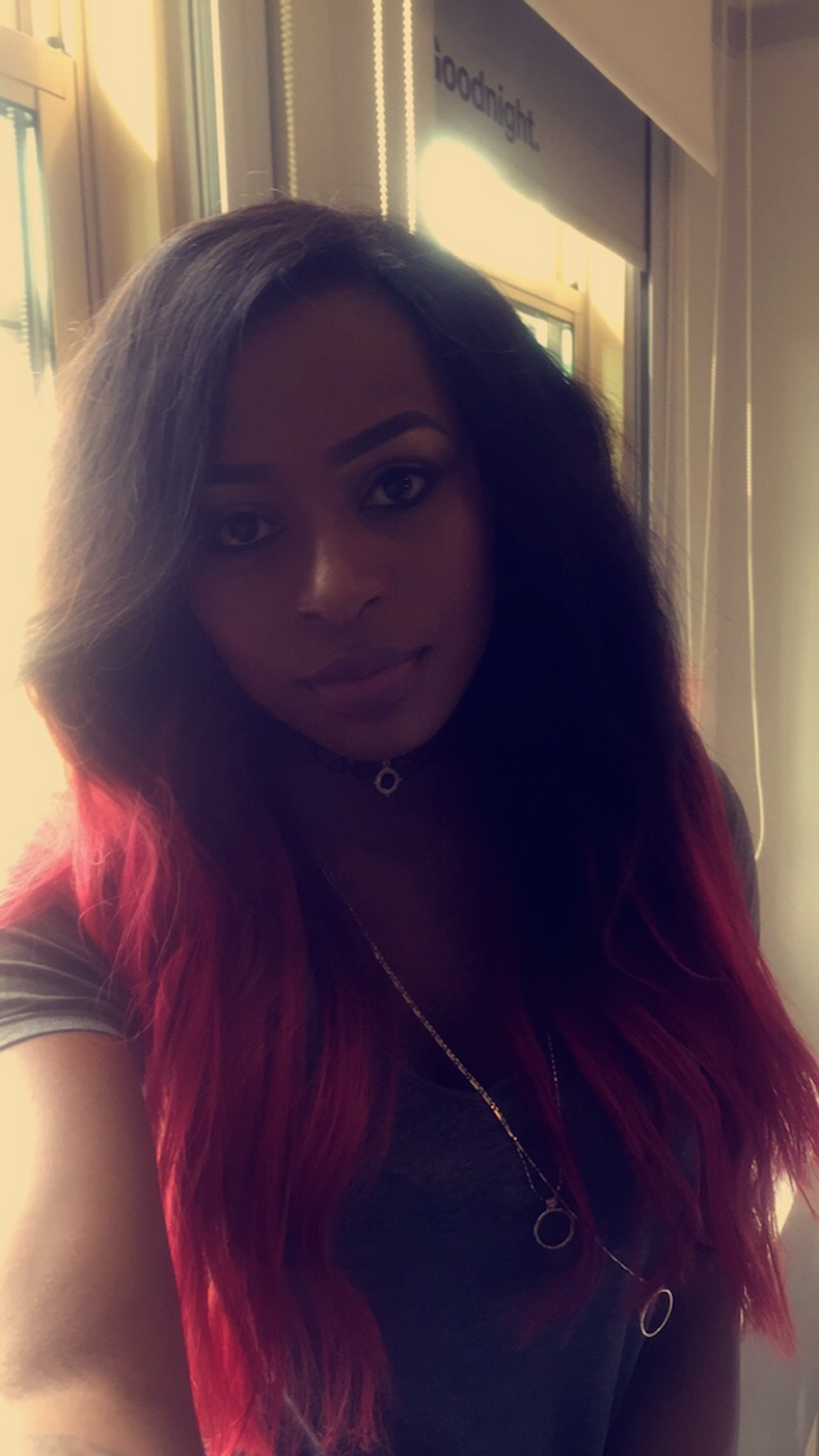 What's the last song you listened to on your phone?
I can't even remember. I just want to listen to this Drake song "Hotline Bling." That, all day.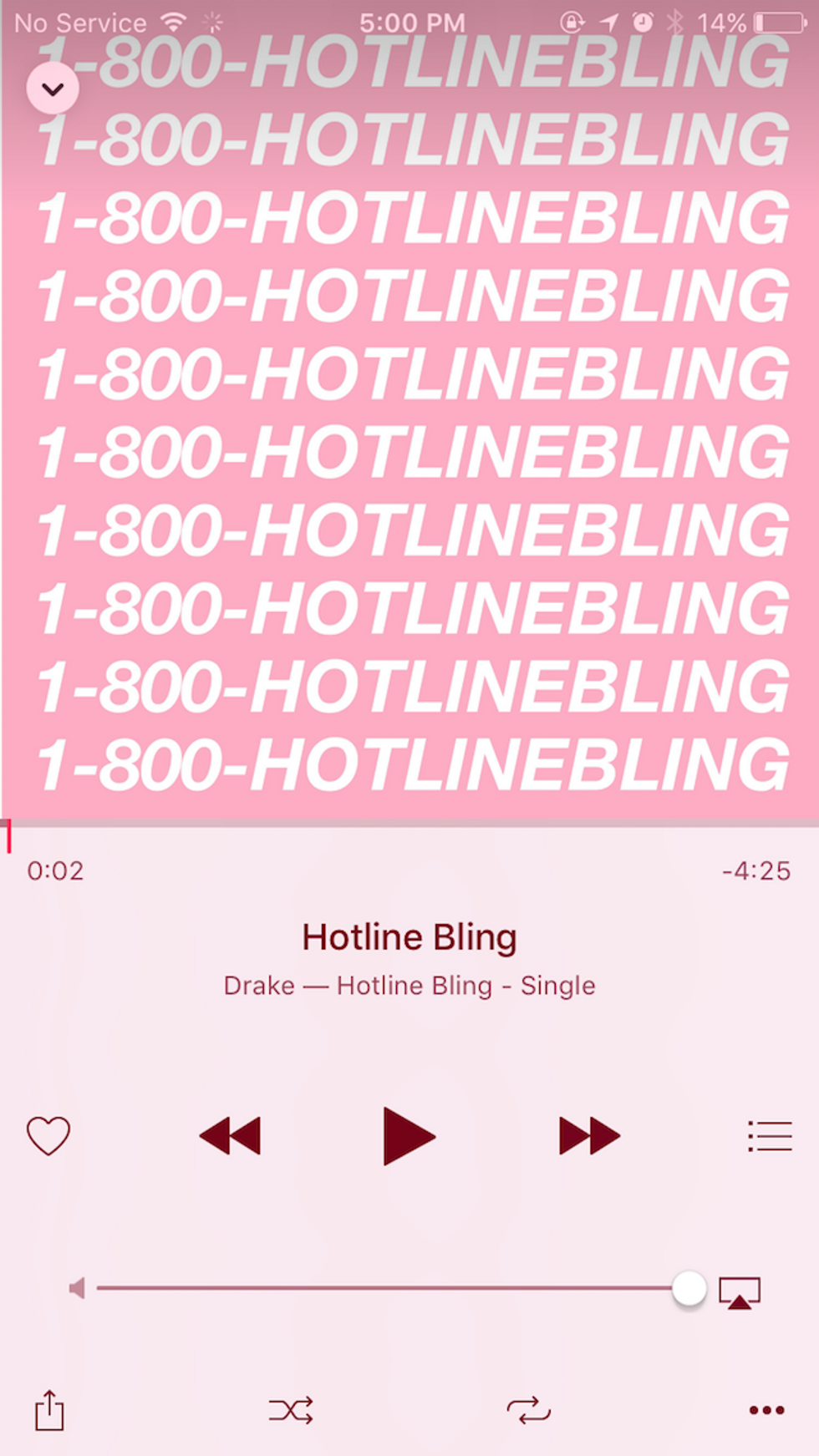 The last thing you Googled?
The last thing I Googled was Blade Nzimande. I'll tell you the story. There are riots at home now around education and higher learning and how expensive it is. A lot of colleges and higher learning institutions, there are big riots at home. Police, violence. This guy made a weird comment about the campaign, which is called Fees Must Fall. He commented saying, "No, students must fall and he laughed." I thought, who is this guy? If he is talking in front of the media, he is someone important. When I checked, he is the Minister of Higher Learning.
It's been crazy, man. It's weird, I paid for my own education when I was at college. Even when I started working, we had to finish paying the loans. It's expensive and I've always spoken about it. Two months ago I was speaking at a Netbank talk for success about how education is a gift, because clearly, if it wasn't a gift it would be available to everyone. It shouldn't be a privilege, it should be something that everyone has a right to. I've always said to her, how education should be free. Looking at the state in South Africa right now, it's hard to even see how that would happen. It's the ideal situation because for us to grow as a country, we need education. It's so sad to see how the riots have turned out because from my understanding they were supposed to be peaceful. Now they are being matched with all kinds of reactions.
It's sad, because it's kids. Clearly they are frustrated, I promise it's frustrating. I was at college and most of the times I didn't know if I'd come back the next year because of money. I can understand exactly how they're feeling. It's crazy.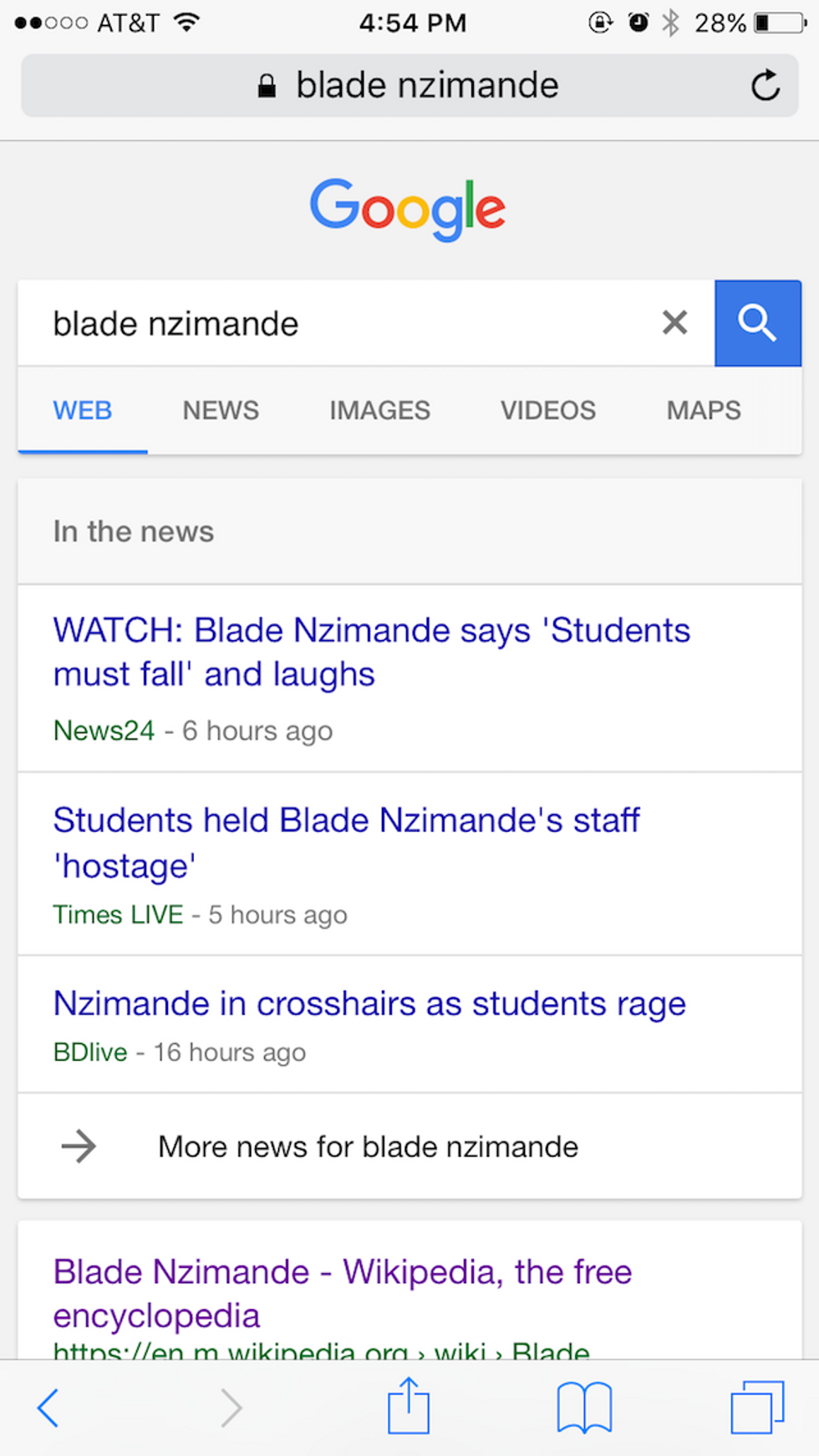 Do you have a favorite game you play on your phone?
No. People have games? I guess Kiernan [South African rapper AKA] was like building a city or something. After he had been building some city for days he then decided to destroy it.
Who did you last Snapchat?
Your office door. Your number: 2-8-1.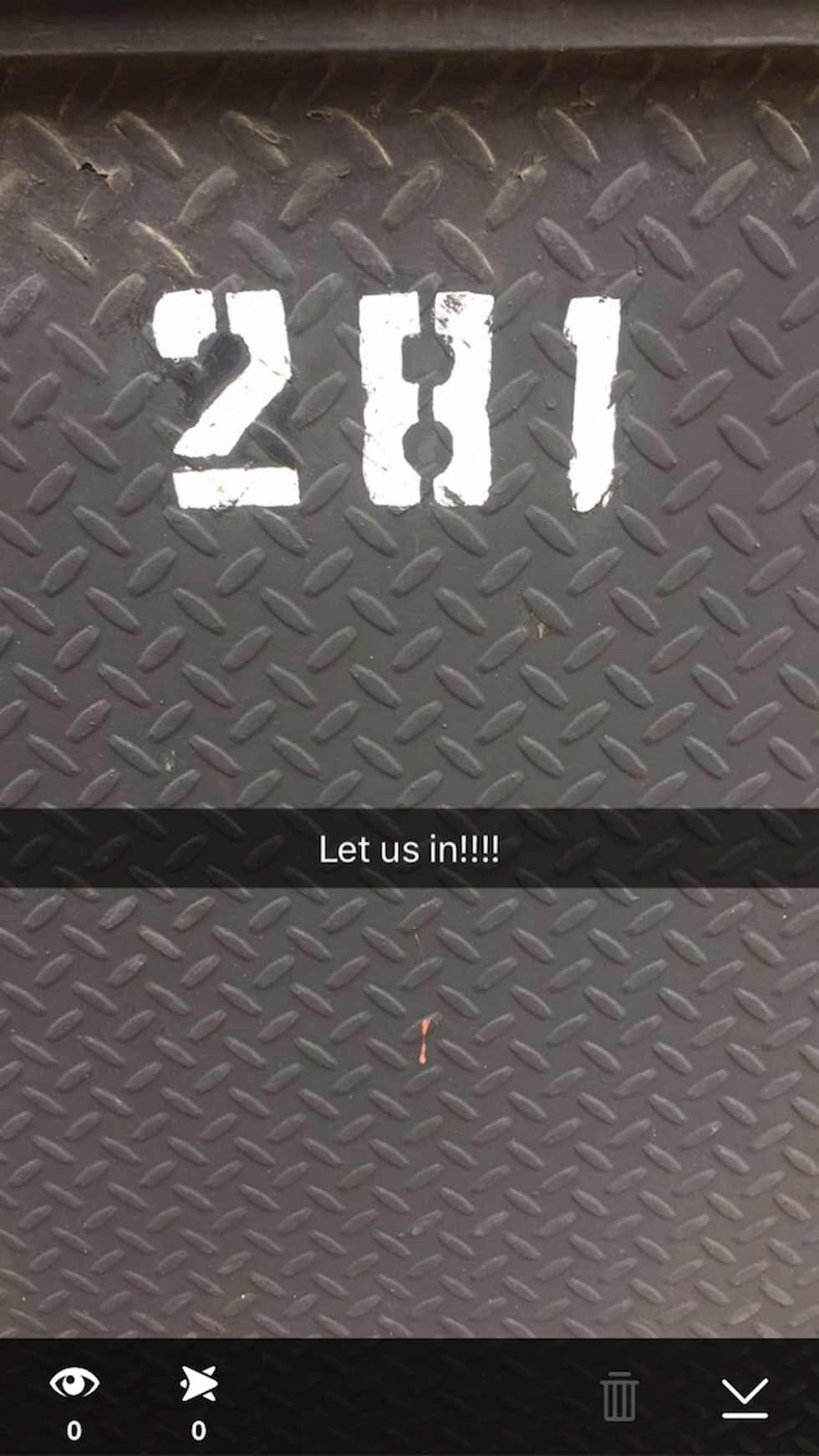 For more visit our previous All Up In Your Phone episode with AKA.