Sponsored content from Uber

Driving Forces is a video series profiling young creative people who are empowering their communities. We've partnered with Uber to highlight the stories of influential women entrepreneurs whose work brings underrepresented voices to the forefront. Read more about how Uber is supporting women in entrepreneurship here.
Not too many fashion brands are built explicitly on the idea of interconnectedness. Studio 189, the label founded by Abrima Erwiah and Rosario Dawson, is different. For one, it's a social enterprise that does more than just produce beautiful clothing. They also work with different groups on projects that use fashion to create positive change in the world.
---
"Our whole mission is essentially to create this kind of interconnectedness" says Erwiah. "We're thinking about 50 or a 100 years from now, what the world is going to look like. And you can't think about that without questioning how something is made."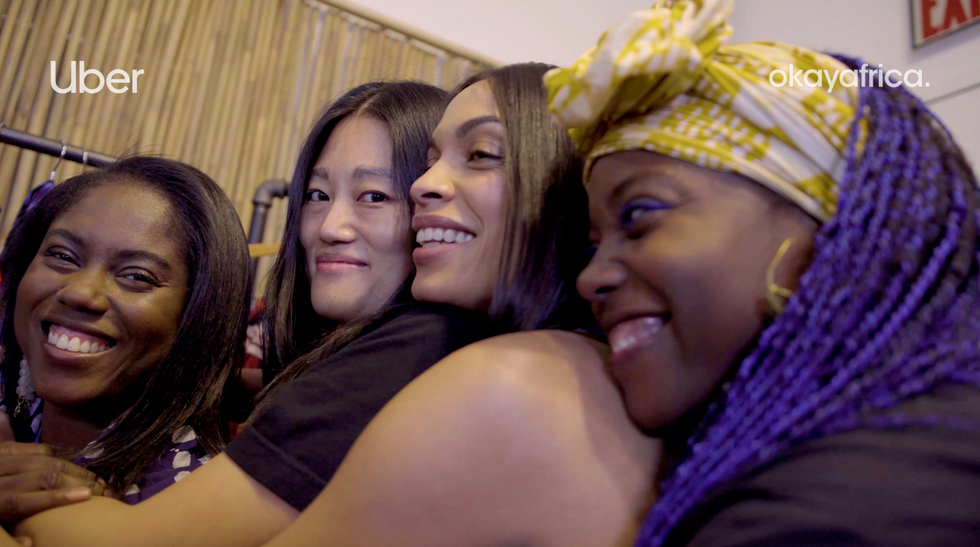 Dawson and Erwiah met as teenagers and kept in touch as their careers grew—Dawson's in acting and Erwiah's in fashion. Now they're entrepreneurs united in their desire to work with women. Studio 189 is able to connect clothing produced in Ghana by local women to consumers globally while empowering African communities.
It's these values that they put into their clothes. "We work with people right next door and it's love," says Erwiah. "You meet somebody, you get there, they say you're welcome—'Akwaaba.' If someone's eating they share their food with you. It's very beautiful. We believe this has to be at the crux of what we do."
It's the powerful women in their lives that Dawson credits as their inspiration. "We're go-getters and hustlers," she says. Their constant moving around means that the pair often discusses their ideas on-the-go. It's in the back of an Uber, whether they're headed to a panel in New York or to meet tailors in Accra, Ghana that they find time to connect and to dream. Uber is a part of the underlying infrastructure that allows the Studio 189 team, and many others around the world, to make plans happen and turn their ambitions into reality, one ride at a time.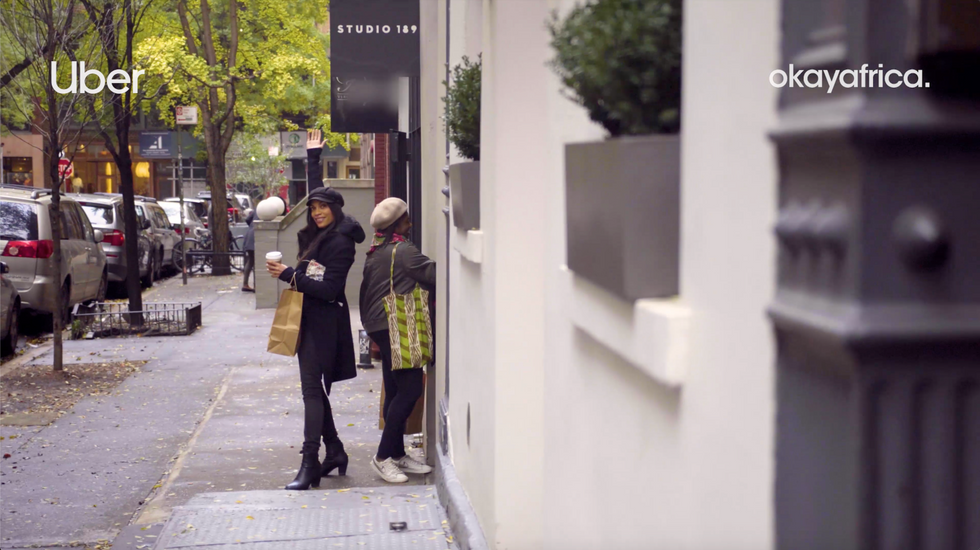 "When I request a ride in Nigeria or other places it's because...they command a better level of service," say Erwiah. By being able to depend on Uber to get them where they need to be, Erwiah and Dawson can focus on what makes their business such a transformative force.

"A huge part of what our company is," says Dawson, "is to transform our relationship to the planet, our relationship to each other, our relationship to consumption—to be aware and grow from our abundance."
Director: B.Monét
Producer: Ayana Barber
Producer: Oyinkan Olojede
Editor: Darnell Stalworth
Director Of Photography: Eun-ah Lee
Sound: Ley Comas
Production Assistant: Raginee Nath