Towards the the beginning of October, protests erupted in Nigeria with a resounding and collective call for the end to the Special Anti-Robbery Squad (SARS). The infamous security forces unit has reportedly harassed, assaulted, abducted and even murdered Nigerian youth since its establishment in 1992 and all in the name of "maintaining law and order". While President Muhammadu Buhari's government committed to disbanding the unit and placing the Special Weapons and Tactics Team (SWAT) in its stead, many Nigerians have felt it to be a mere "rebranding" of the rogue unit. Their calls for an end to police brutality have continued and understandably so. While the mass protests have largely been peaceful, they recently turned deadly when at least 38 people were killed at the hands of the Nigerian military in what has since become known as the Lekki Massacre.
---
READ: Breaking Down Nigeria's #EndSARS Protests and How You Can Help
Victor Adewale, is a 25-year-old documentary photographer from Lagos, Nigeria. Having been a part of the protests himself, he was able to document a number of poignant moments which show what is at the heart of these protests––humanity.
Adewale begins by recounting his own personal encounter with SARS. "In 2019, I was attacked by armed police men as I rode on a commercial motorcycle." He continues saying, "I was pushed off the motorcycle, and my only offence was being young and being well-dressed. I was brutalised by about five of them, and they attempted to drag me into their van. I was lucky to be rescued by onlookers."
The photographer goes on to emphasise the kind of harassment for which the rogue police unit is known:
"I have been stopped many times, and had my phone searched multiple times in Ubers, while walking, on my way to work, and the answer, "photographer" was always an unsatisfactory response to, "What work do you do?" As I covered the protests, I felt a sense of fulfilment and satisfaction to be in company of people who had same reality as me, until the unfortunate event that happened on the 20th where peaceful protesters were gunned down by armed military men."
Speaking about his experience when capturing striking moments of the protests, Adewale says, "These images make me happy and sad at the same time. Sad, because some of the people i have photographed here have lost their lives in the brutal killings that happened on the 20th of this month. Happy, because I witnessed a time in my generation where young people rose up to their oppressors."
Follow Victor Adewale on Facebook, Twitter and Instagram.

Take a look at the images taken by Adewale below: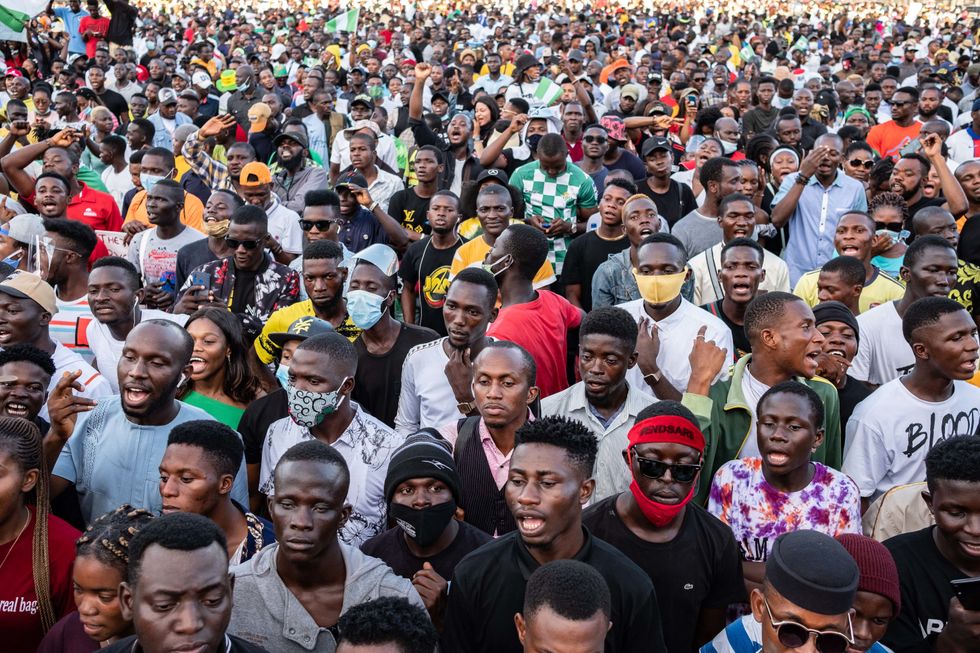 A teeming crowd of protesters at the Lekki Toll Gate on one of the evenings that preceded the massacre.Photo by Victor Adewale.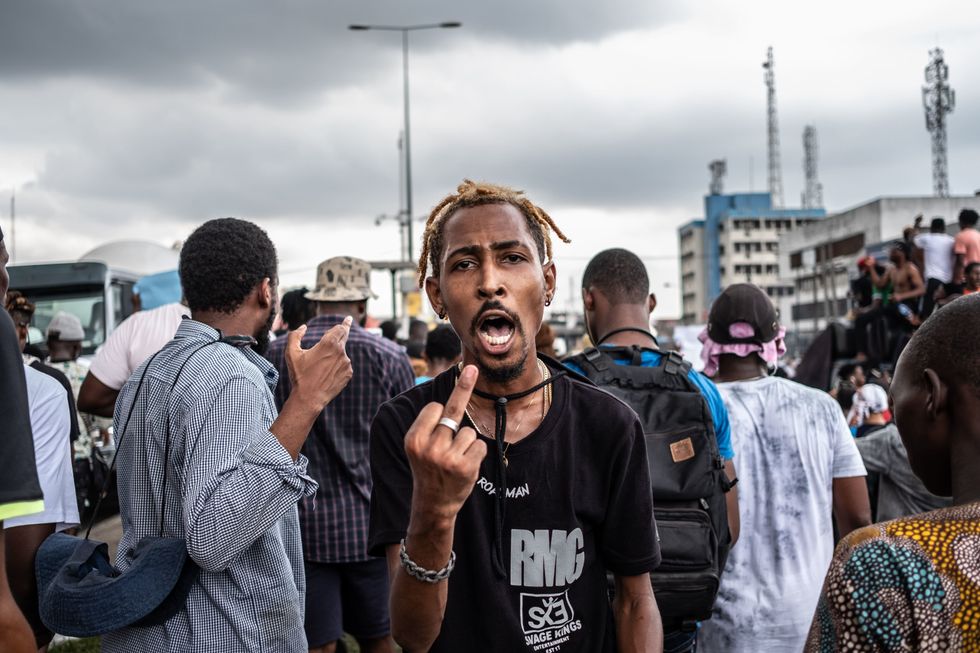 A protester with dreadlocks during one of the protest marches. Dreadlocks are one of the notable features that SARS uses in profiling young people in Nigeria.Photo by Victor Adewale.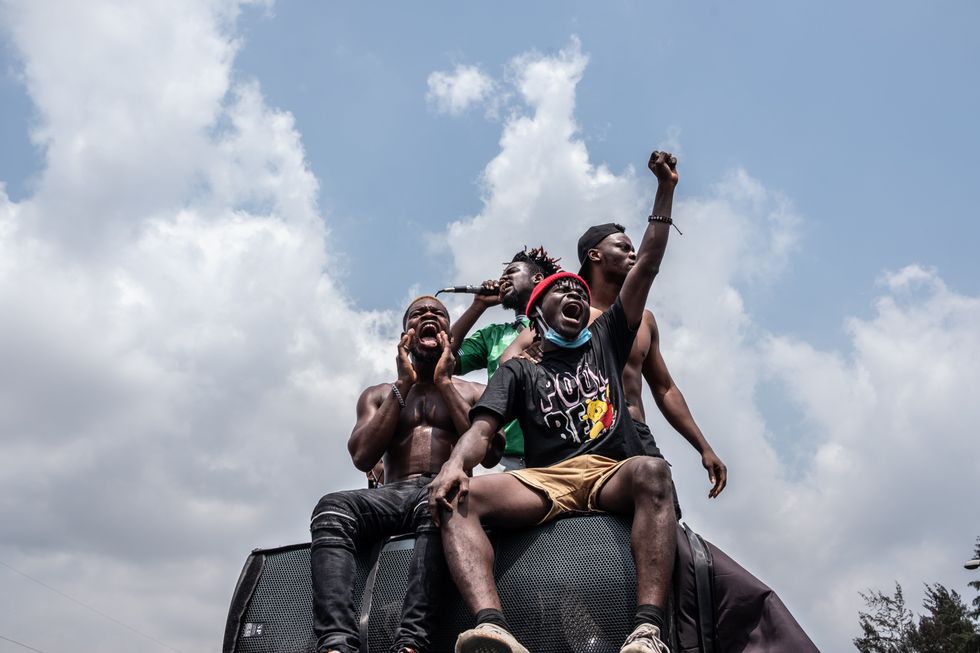 Social media influencer, Broda Shaggi and MC, Big Bimi join the protest march from Yaba to Maryland in Lagos.Photo by Victor Adewale.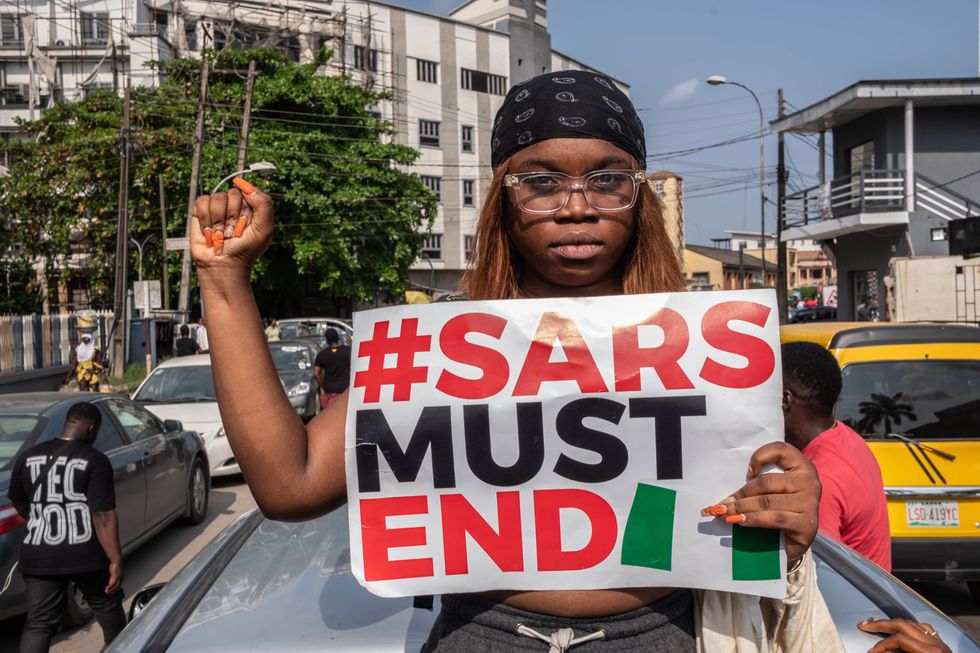 A peaceful protester raises her fist with a placard bearing "End SARS".Photo by Victor Adewale.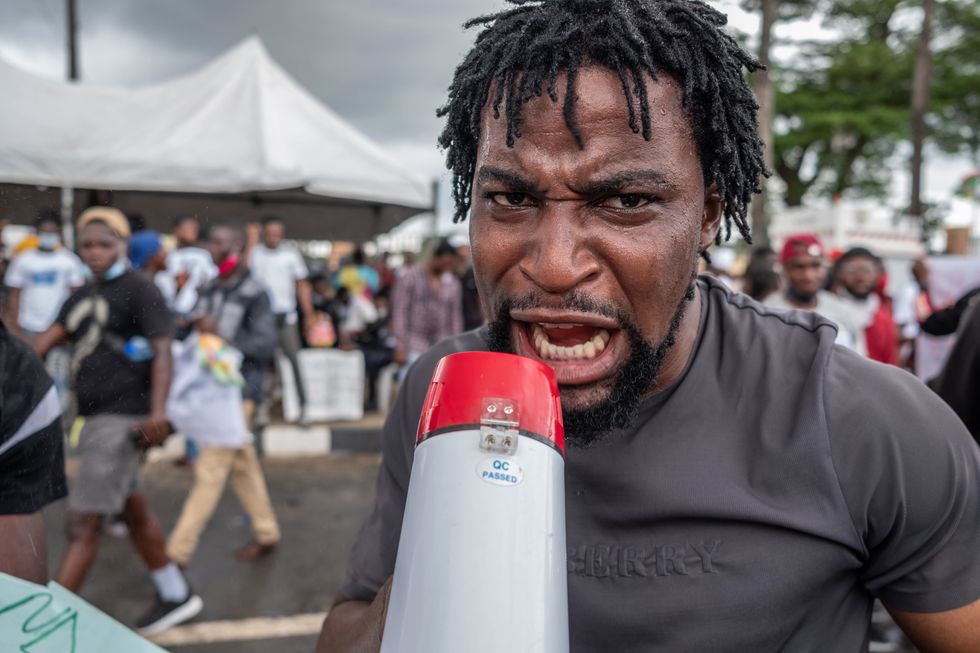 A victim of SARS brutality rages about his experience at one of the protest locations.Photo by Victor Adewale.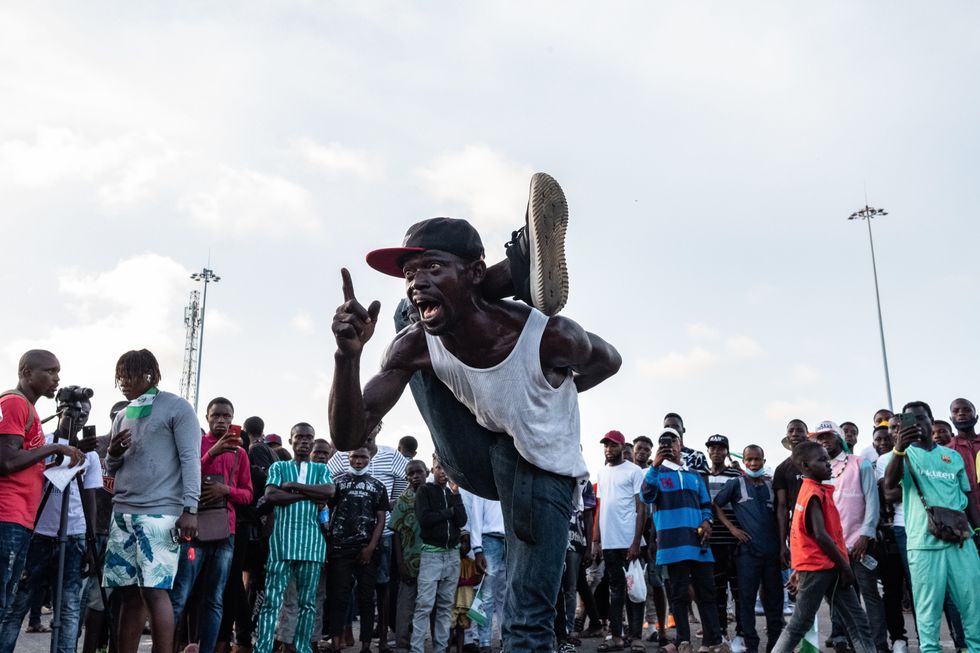 A body contortionist performing at one of the peaceful protests that was held at Lekki Toll Gate. Photo by Victor Adewale.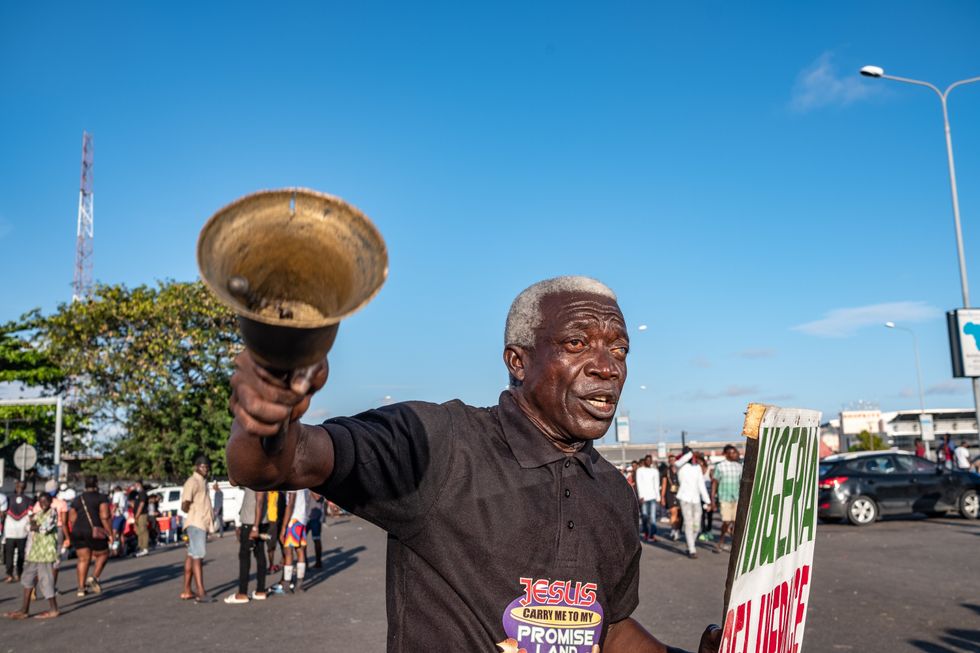 A preacher rings his bell in solidarity with the #EndSARS protesters as he prays against evil people in Nigeria.Photo by Victor Adewale.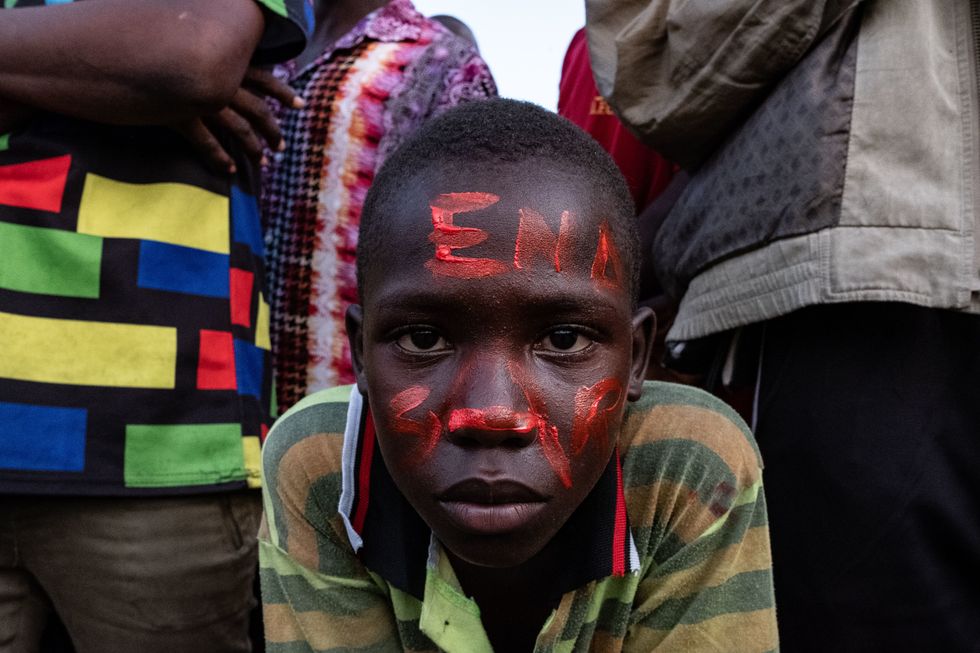 A young boy has his face painted with the "END SARS" inscription.Photo by Victor Adewale.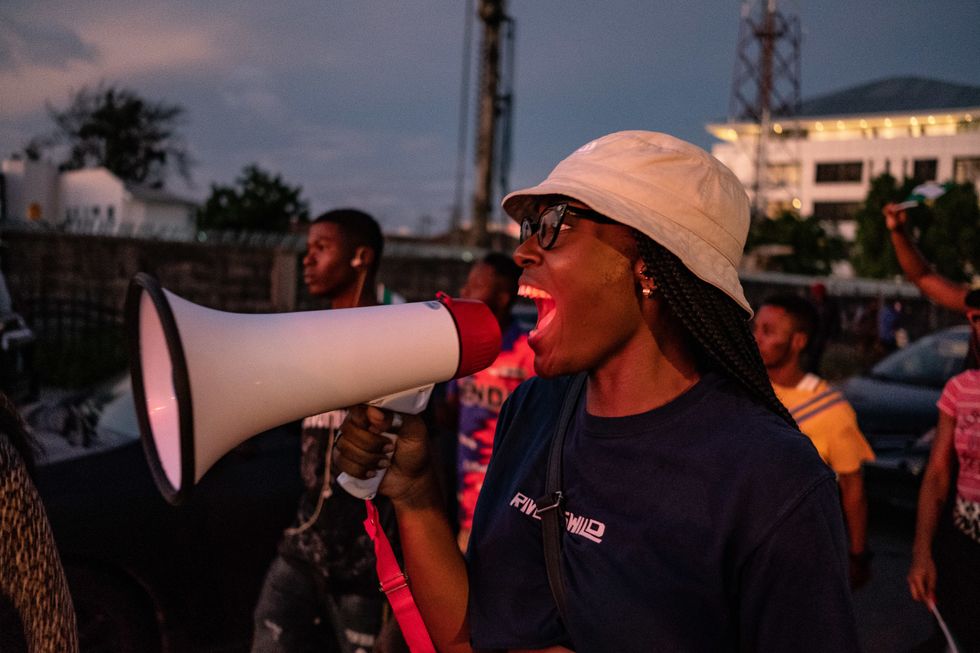 A member of a mini-march chants a sorrowful song in honour of people who have lost their lives to SARS.Photo by Victor Adewale.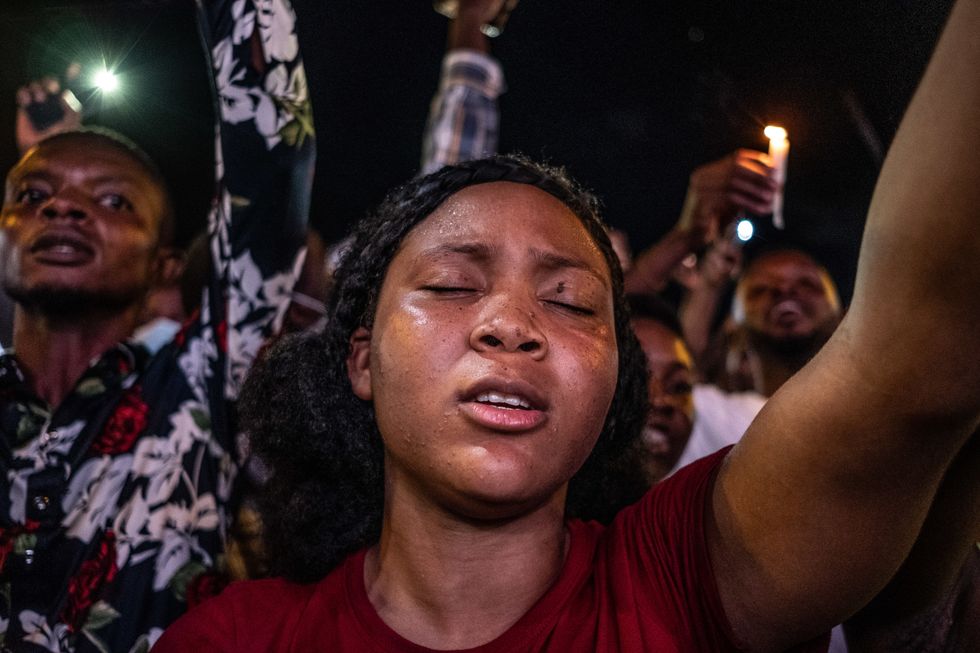 A lady is consumed by emotion at one of the candle light memorials held in honour of young people who have died at the hands of SARS.Photo by Victor Adewale.