A few hours ago we were hit with an Instagram post a little too casually which revealed a beautiful line-up for the 2018 Afropunk Festivalin Brooklyn and Atlanta.
Last year in Johannesburg, SA, nearly 70,000 lovers of all things afro-centric attended the Afropunk Festival. By the looks of the 2018 line-ups, it would seem Afropunk is trying to top that this year.
---
The Afropunk Festival, which commemorates and spreads African culture through film, music, art, and food, will take place in two largely diverse cities in the U.S.
It hits Brooklyn first this Summer on August 25-26th at Commodore Barry Park Some of our favorite artists will be taking the stage from Erykah Badu to Ibeyi, Nakhané, Janelle Monáe, Sho Madjozi, and Manthe Ribane, to name a few.
The Afropunk 2018 Festival of Consciousness will take place down in the ATL on October 13-14th. Festival-goers will enjoy headliners N.E.R.D, The Internet, Little Simz, Gaika, Yves Tumor and more.
Afropunk has been showcasing Black magic over the last several years, creating a space to immerse oneself in the beauty of African culture. The festival refutes negative depictions of black/African culture, and replaces them with positive representations, and lifts up artists who do the same. To top it off, as reported by Okayplayer, the theme for this year's festival is "The People Resist." At this point, we already started purchasing our tickets.
View the Afropunk Festival Brooklyn and Atlanta line-ups below. Tickets are now on sale.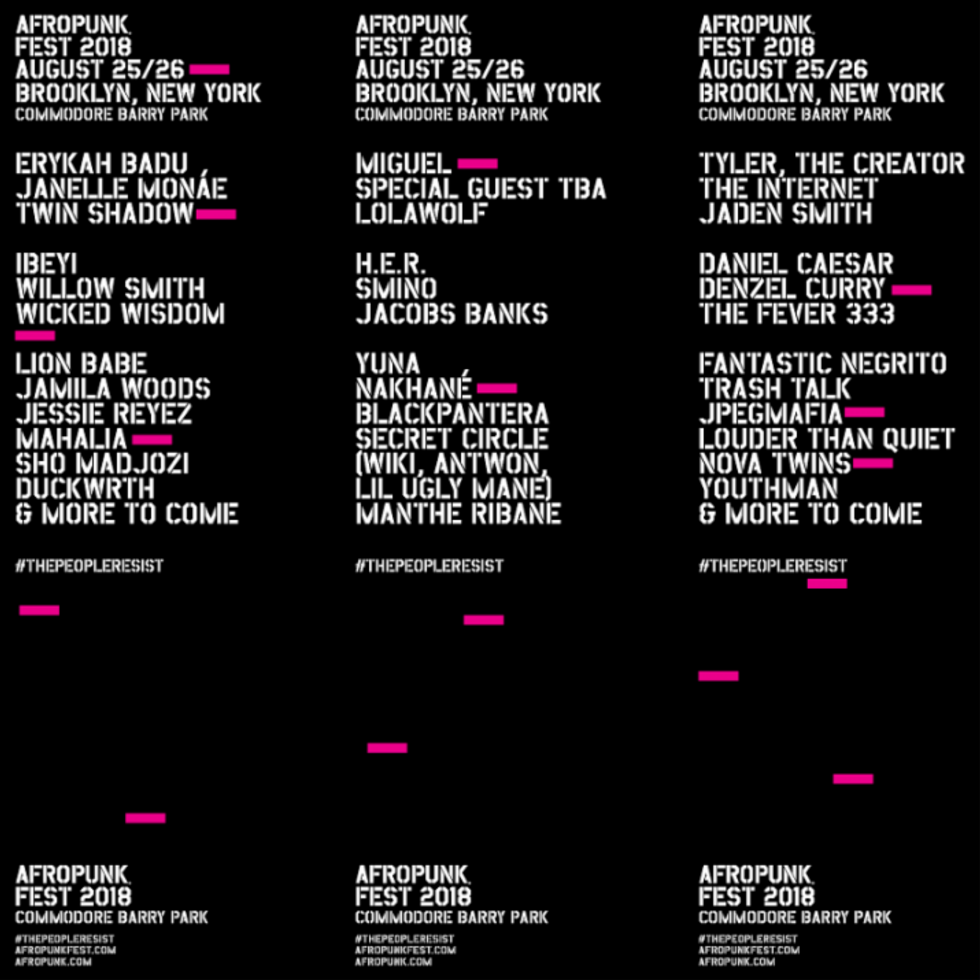 Source: Afropunk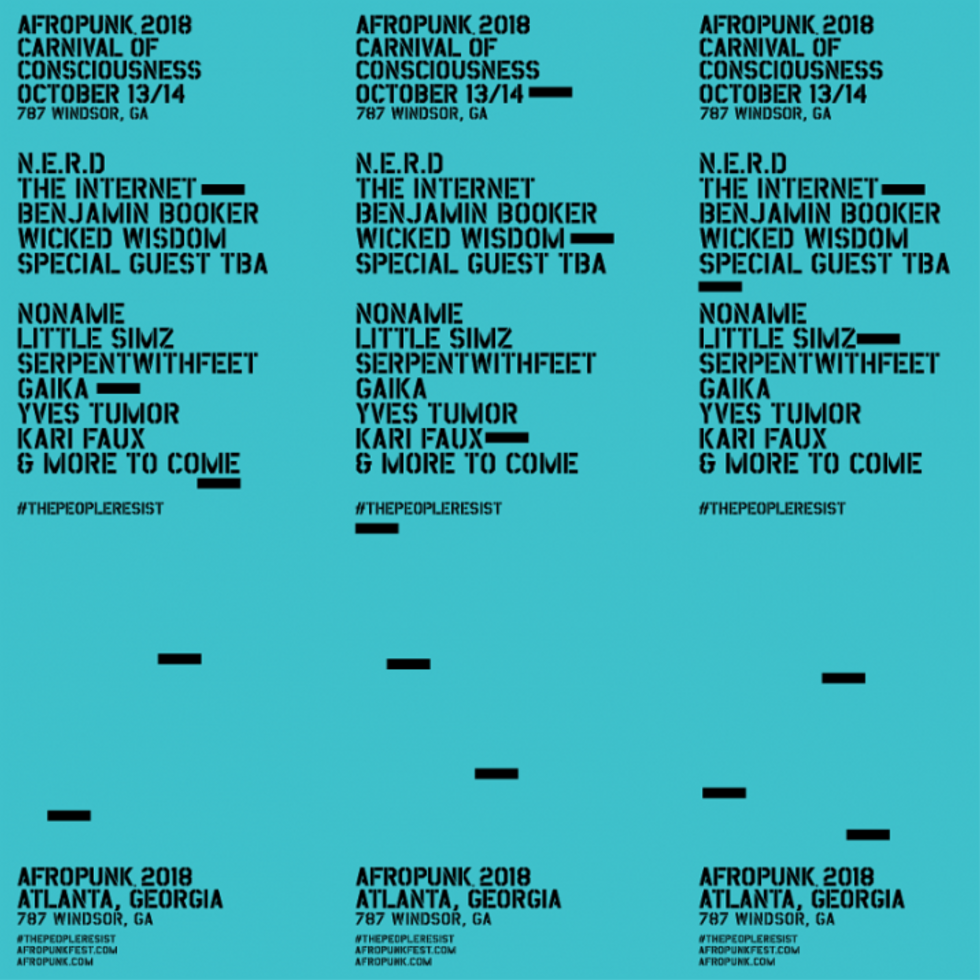 Source: Afropunk