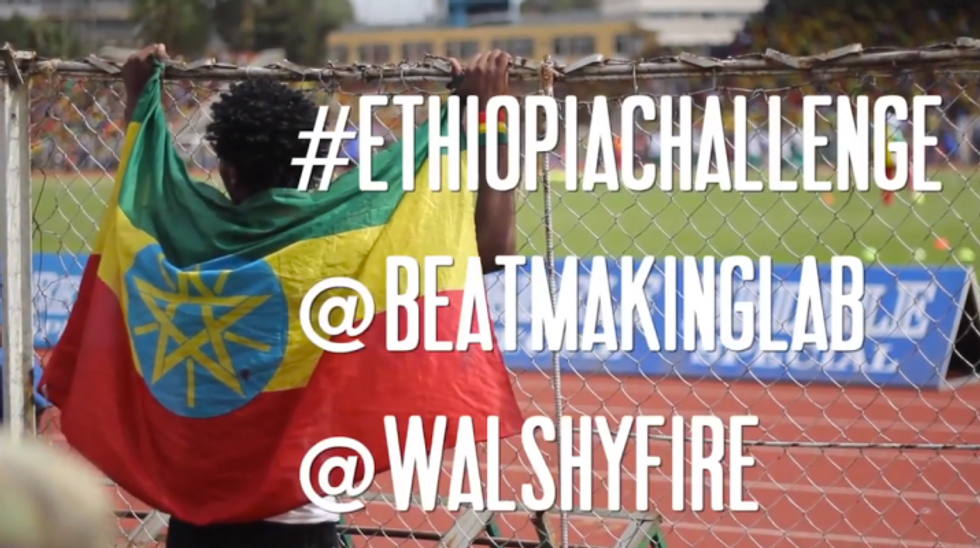 ---
Attention aspiring producers: Beat Making Lab and Major Lazer's Walshy Fire want your azonto beats for a good ol' fashioned #EthiopiaChallenge. Those up for the task will flip together samples of a traditional Ethiopian masinko and an Ethiopian soccer chant into an afrobeat/Azonto dance beat. Boss of the aforementioned Azonto Dance Fuse ODG steps in as judge and top honors love comes courtesy of Mad Decent. Beats are due November 9th. But before then, the latest episode of the team in Addis is a community vibe that sees Zimbabwe-born/Philly-raised mastermind MK Asante offering up wisdom on communication. Below watch the Ethiopiazonto call to action as well as ep. 5 of Beat Making Lab in Ethiopia. Scroll on for more details on the latest challenge.
First Place Prize:
-Free SoundCloud Pro Unlimited Account (top two runners up get a free SoundCloud Pro account)
-Beat Making Lab t-shirt
-8GB wooden usb flash drive full of free music
-Your beat will be featured on a free Ethiopia Beat Making Lab EP titled "Des Yelal" released by Mal Dicen x Latino Resiste x ARTVSM. The song will get spins on Mad Decent, Soundcloud and PRI's The World.
Rules:
1) Make an Azonto/Afrobeat Dance beat sampling this Ethiopian masinko AND this Ethiopian soccer chant.
2) Upload your track to SoundCloud and add it to this group.
3) Tweet @BeatMakingLab and @SoundCloud the link to your track with the hashtag #EthiopiaChallenge by November 9th.