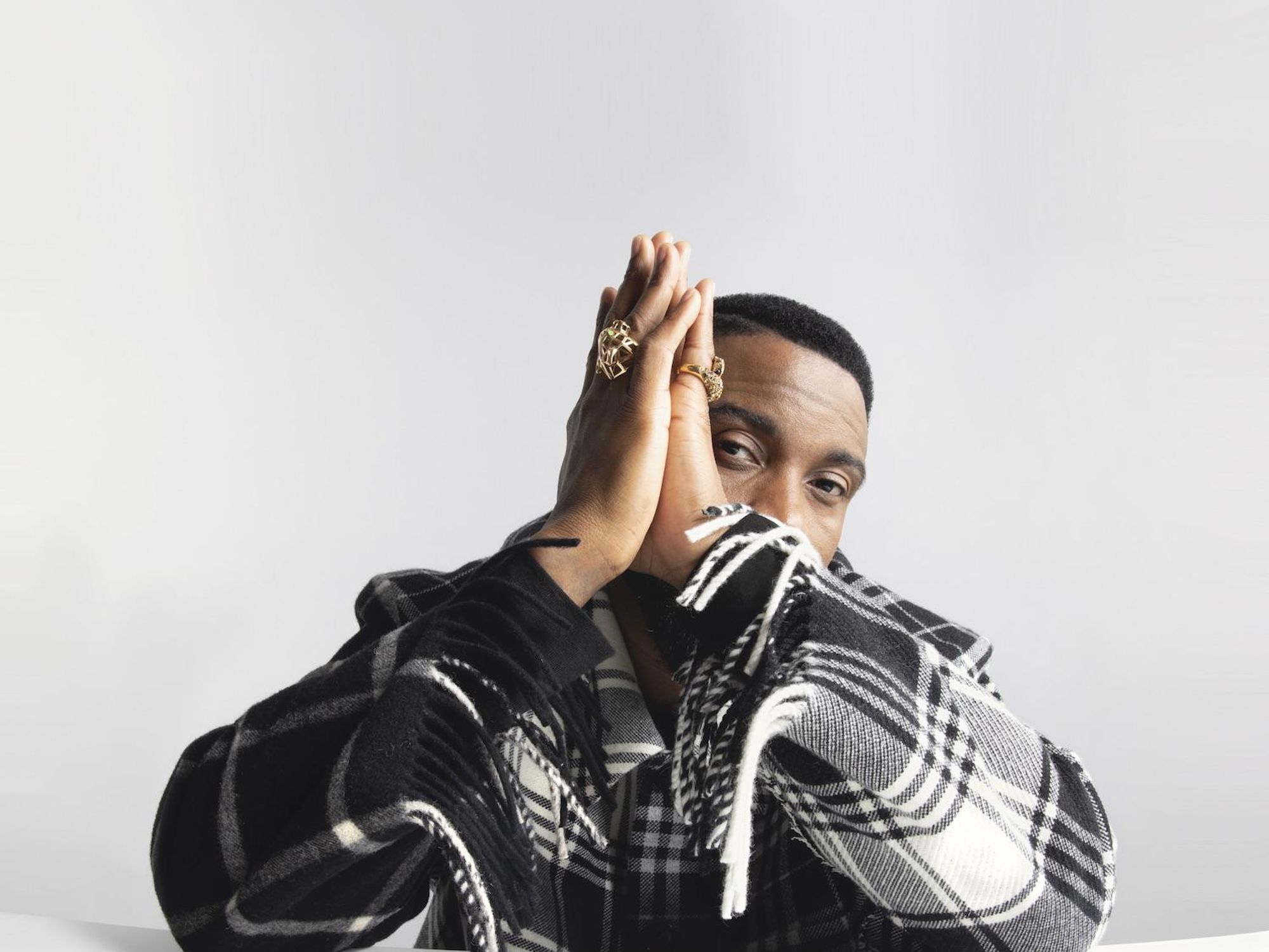 Photo courtesy of the artist.
The iconic Congolese singer opens up about his latest album, vast influence and future plans.
After a moment's long view of his Paris studio,Fally Ipupa finally approaches the screen with a confident aura, filling the room with an energy that leaves me thinking: "He looks exactly like he sounds!" My mental image of Fally in a '90s music video, thanks to my parents' cassettes and CD tapes, immediately elapses as the all-white fit, button-down shirt, big glasses and bowler hat combo I had imagined is replaced by a sharply dressed dude wearing a warm smile and a baseball hat that he raises as he prompts me to begin.

From the DJ mix at every family gathering to the Apollo Theater in New York City, many would argue that Fally Ipupa has single-handedly popularised Congolese Rumba—a sound he describes as one of "dance, passion, and love."
The renowned musician began his career in the late '90s, singing and dancing alongside music legend Koffi Olomide in a group called Quartier Latin — before taking on the role of accompanying his mentor alone, and soon after pursuing a solo career through his debut offering Droit Chemin. This 2006 album earned gold status when it sold over 100,000 copies. Over and above his incredible discography, Fally Ipupa stays connected to the world through effortless features as seen in "Chaise Electrique" with former G-Unit singer Olivia, "Nous Les Meilleurs (We The Best)" alongside D'banj, and on "Yakuza" featuring Wizkid. He has also been the recipient of multiple awards including MTV Africa Music Awards for Best Video and Best Francophone Artist.
The 43-year-old star was born and raised in Kinshasa, the largest city in the Democratic Republic of Congo—also home to the most influential Rumba and Soukous acts, which include the likes of Papa Wemba and Koffi Olomide. Fally combining the acoustic bass, the fingerstyle guitar, the vibrating brass and live drums is truly one of the continent's most influential and indelible sounds. However, his immense crossover with his 2017 album Tokooos was met with a lot of disapproval from many of his Congolese fanbases as they yearned for a strict Rumba project. But as they say, "People don't like change until they do." A year later, he satisfied his fans with the release of the album Control, proving that he can execute both sounds with ease.
The award-winning mogul has impelled new generations with his peculiar sound—a medley of soul, R&B, the original styles of Soukous and Rumba. Four months into the release of his latest album, Tokooos II, we discuss everything from his undeniable influence, future plans and much more.
---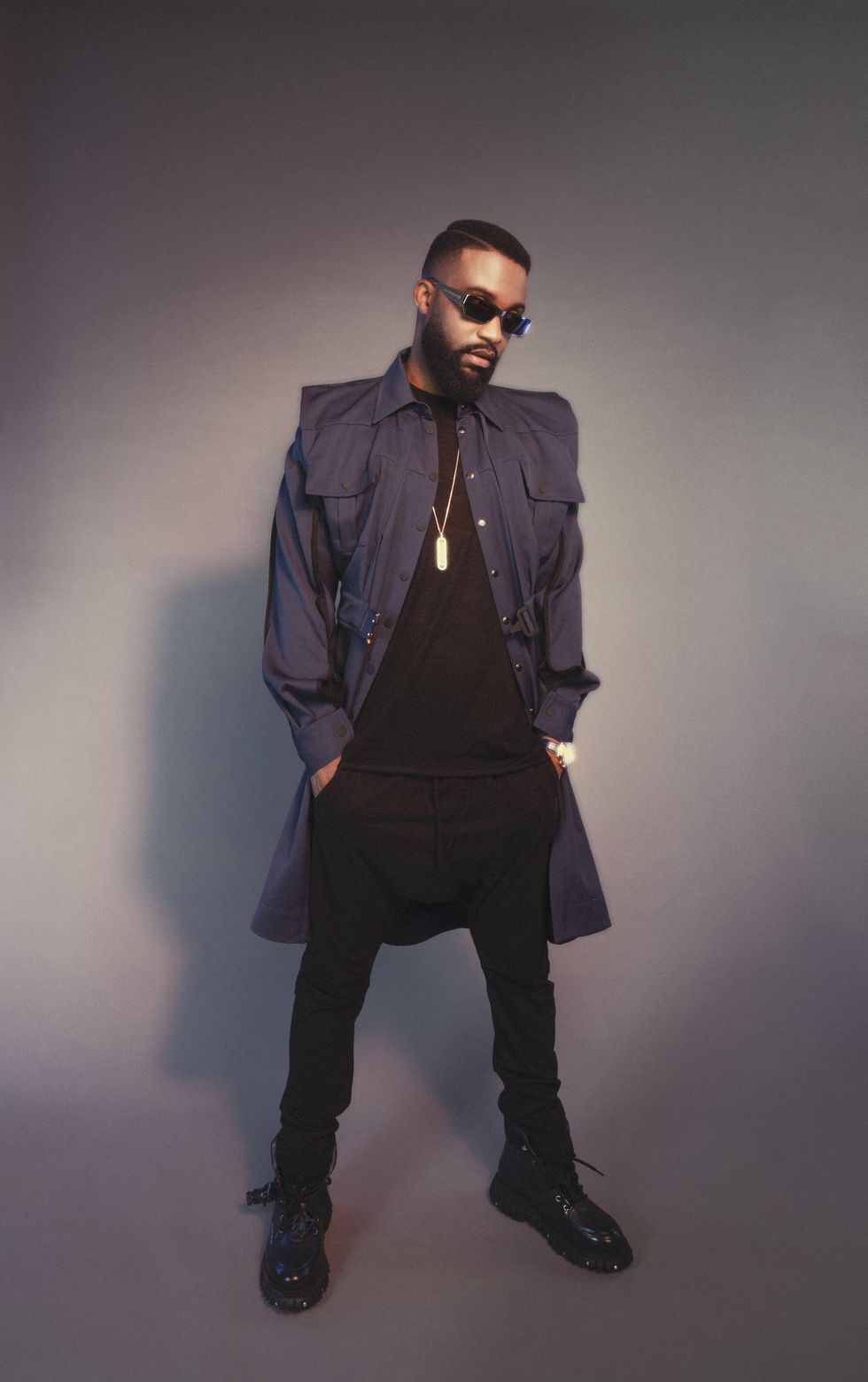 Photo courtesy of the artist.
What has changed since the release of your debut album in 2006?

Too many things. For one, I was very young when I released that album. I now have more experience, maturity and a lot of opportunities worldwide. That album was like my firstborn and I'm a totally different person now. My inspiration and ambition have changed over time.
You contributed to the growth of Congolese music way before there was social media. How did you achieve that?
Before social media, we were big on CDs and that was cool. Today, we have more exposure and it's helping with the globalization of our music.
Was it harder?
Well, the music remains the same. In the studio, I'm still the same person I was all those many years ago. I make music the same way. The only difference is the reach.
Do you think your music having a huge international influence has risked your Francophone market?
I believe in taking risks. I think this is something everyone should do. At first, my fans were reluctant about my new music direction, especially after Tokooos. But now almost every artist is following in my footsteps and I'm happy because it has helped us grow in many ways. I'm a creator!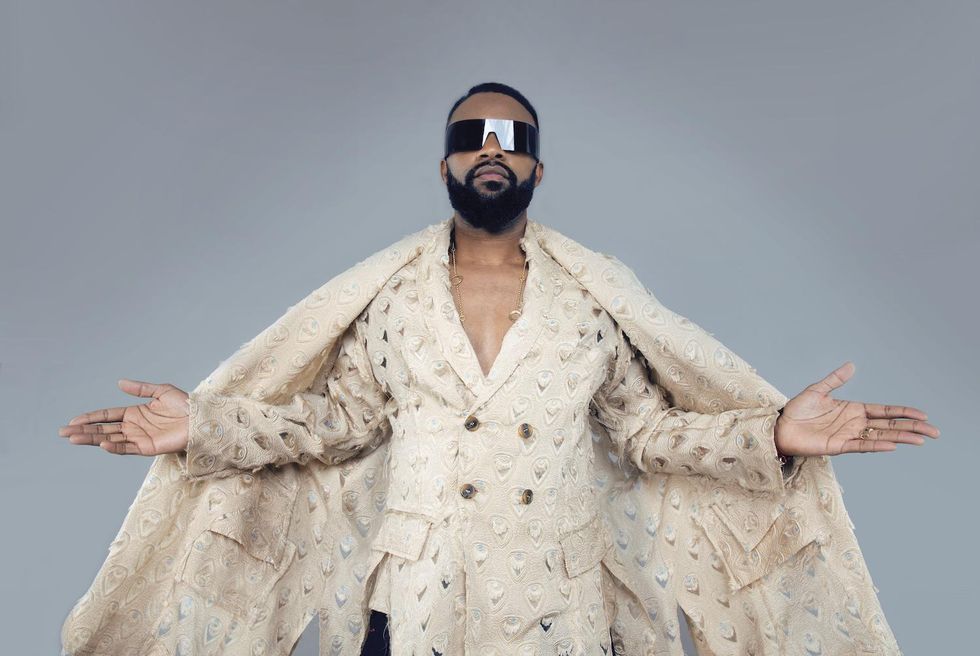 Photo courtesy of the artist.
When do you think international media is going to catch up with Congolese music as they've done with afrobeats?

I'm confident that it will happen soon! Nigerians are a step ahead because of their language advantage and they have a larger population. I have a project with American singer-songwriter and producer Teddy Riley that will be out soon. I know that this project will introduce people to Congolese music and artists, and that's exciting!
What else are you working on?
Well, I'm currently working on new music — a new version of my album and more collaborations that I'm happy about.
You've been in the game for a long time. What has been your biggest achievement to date?
I'm super proud of my career as a whole — from my 2006 debut album to performing at Bercy in Paris and the Apollo Theater in Harlem, New York.
What do you love about live performances?
I love the stage, that's most important for me. I love live music too — the sound of instruments uplifts me.
Which artist would you love to work with soon?
Rihanna.