News
South African Superband Fantasma's First Track 'Sefty Belt'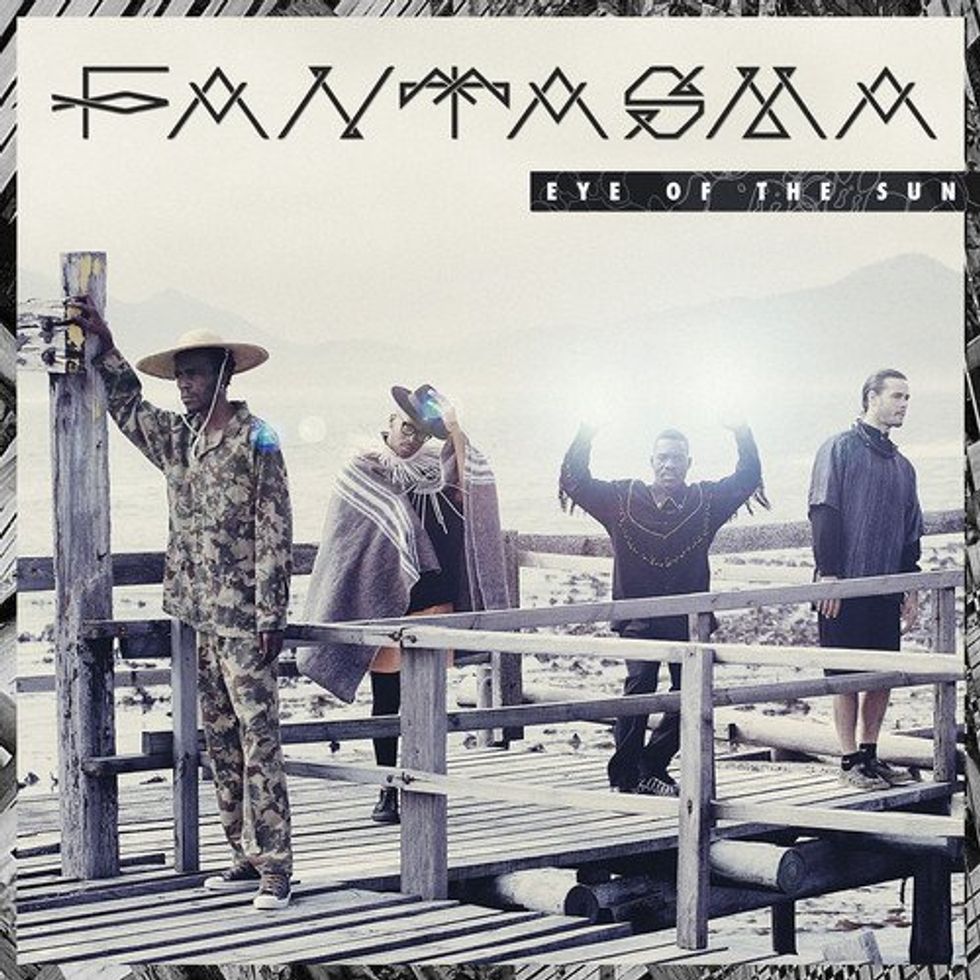 Listen to South African superband Fantasma's 'Sefty Belt' (featuringJOSIAHWISE IS THE SERPENTWITHFEET), the first track off their debut EP.
---
Photo: Kent Andreasen
South African "superband" Fantasma's forthcoming debut is undoubtedly one of the releases we're most excited for this year. The group unites Spoek Mathambo with Attridgeville PTA's "bacardi house" founder and hero DJ Spoko, Cape Town electric-blues band Machineri's guitarist Andre Geldenhuys, Durban's Zulu maskandi multi-instrumentalist Bhekisenzo Cele, and most recently drummer Michael Buchanan. Though Fantasma teased us with a surprise slew of remixes (which were quickly pulled from the web) back in June, we truthfully we had no idea what their hybridized music, which a press release described as "electronica, hip-hop, traditional Zulu maskandi music, shangaan electro, South African house, psych-rock and punk," would sound like. Needless to say our hopes were high, and today Fantasma made their grand formal introduction.
"Sefty Belt," which premiered on The Quietus, is the very first track to come from the Eye of the Sun EP. Spoko's imprint is clear from the get-go with his signature military snare in full effect before launching into full bacardi pandemonium. Guest vocalist and Okayplayer First Look Friday alumJosiahwise Is The Serpentwithfeet, who first linked up with Spoek on their cross-continent file exchange project CasaCosmica, takes the song to the heavens with his gospel-powered pipes. Three minutes in Spoek comes through with a short but jumpy verse. The Eye of the Sun EP arrives November 3rd via Soundway Records. Pre-order it here and listen to the first track "Sefty Belt" below along with the EPK for the release. For more from the Fantasma crew listen to/download Spoek's Future Sound of Mzansi Mixtape series, one of which is 49 minutes of hits, exclusives, unreleased material, and future bangers from Spoek's bandmate DJ Spoko.