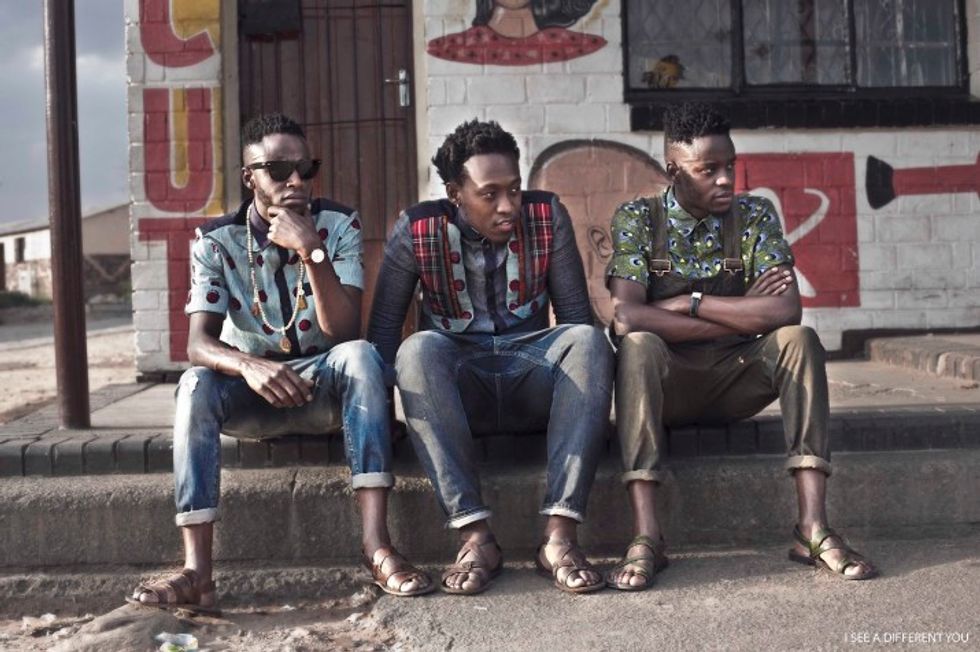 This is a Top 10 "Look of the Day" featuring fashion trends and use of prints, African fabric and patterns in a casual way.
Every day we highlight a "Look of the Day" on our Facebook page. We thought that you'd like to see the best of the best all in one spot, so we'll be routinely compiling some Top Looks of the Day for you. This week, we focused on a mix of casual and prints. We admire the art of using prints to look casual. From a full-out bold print suit to a little bow tie, a scratched/reworked piece of fabric, or a piece of Kente (African fabric) affixed on a jersey shirt, this can make your whole outfit poppin'. And, of course, the way you carry yourself has a lot to do with it. Add us on Facebook to see plenty more "Look of the Day" selections.
---
Tweet #LookOfTheDay to talk about our Top 10.