Fela Lives! Felabration Live In New York City [Okayafrica TV]
Watch as Sahr, star of the Fela! musical, transforms into Fela Kuti for New York City's Felabration 2013.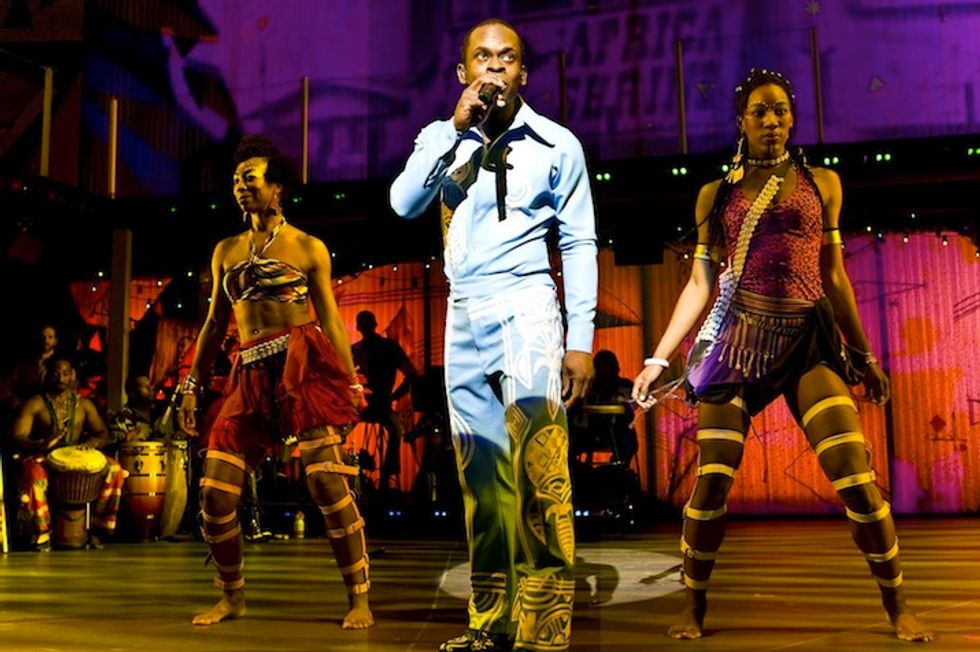 ---
Okayafrica recently joined forces with Red Hot + Fela to host New York City's FELABRATION bash in honor of the godfather Fela Kuti. The festivities kicked off with some afrobeat tunes and classic Fela footage beaming off the Brooklyn Bowl speakers & screens onto a packed crowd. The Fela! Band, fronted by Sahr Ngaujah (the star of FELA! on Broadway) and a pair of hypnotizing dancers, mesmerized the stage with a wide selection of the afrobeat king's standouts. Okayafrica TV trailed Sahr as he readied himself for his transformation into Fela Kuti, a ritual he described as' opening up to enigmatic energy' and likened to communion — but mainly, he just wished Fela's family would approve. Watch the OKATV episode below.