For years, Femi Kutihas been carrying the afrobeat torch lit by his father, Fela, using music as a weapon to fight political injustices in Nigeria and across the world.
---
Femi and his band, Positive Force, are now announcing their return with their 10th studio album, One People One World, which is due February 23 from Knitting Factory Records.
The 12-track album will continue Femi's modern take on afrobeat, which has strong West African roots but also incorporates bits from reggae, highlife, soul and R&B.
"When I was a boy, I listened to funk, highlife, jazz, folk songs, classical music and my father's compositions, so you will hear those things in the music," Femi mentions, "but everything on this record comes strictly from my heart and soul. Like Africa itself, Afrobeat has endless possibilities within its structure."
The album, like most of Femi's work, is very political but will also feature more optimistic songs about love and humanity. Its title track, "One People One World," (above) is a plea towards global harmony and solidarity. When you look at what's going on in Africa, Europe and America, it's important to keep the dream of unity alive," Femi writes.
Additionally, Femi's son Omorinmade Anikulapo-Kuti, who's studying music at England's Trinity College (the same school where Fela studied), will feature on the new album adding bass and piano to many tracks.
Check out the "One People One World" single above and the album's tracklist and cover art below.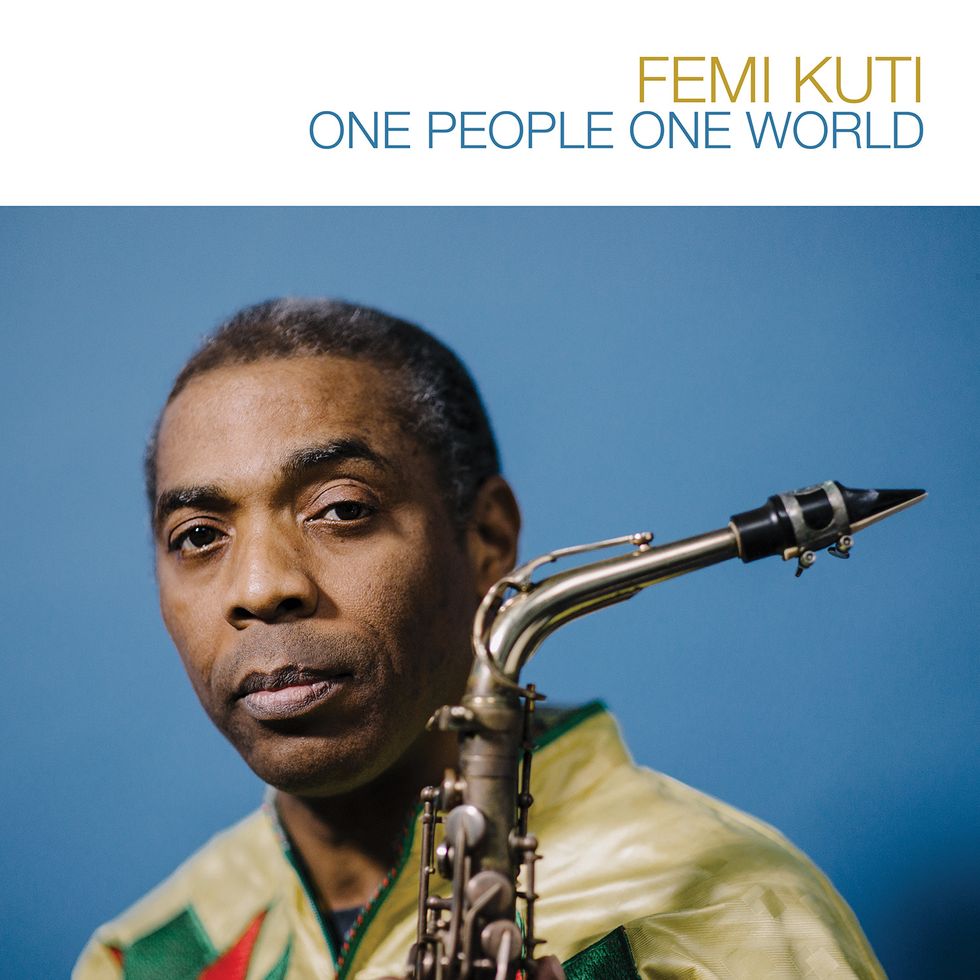 Femi Kuti, 'One People One World' cover.
TRACKLIST
1. Africa Will Be Great Again
2. Best To Live on the Good Side
3. One People One World
4. Na Their Way Be That
5. How Many
6. Evil People
7. Equal Opportunity
8. E Get As E Be
9. Corruption Na Stealing
10. Dem Don Come Again
11. Dem Militarize Democracy
12. The Way Our Lives Go (Rise and Shine)