Style
First Look: Feast Your Eyes On Aremo's Sleek Debut Collection, 'OJUMO'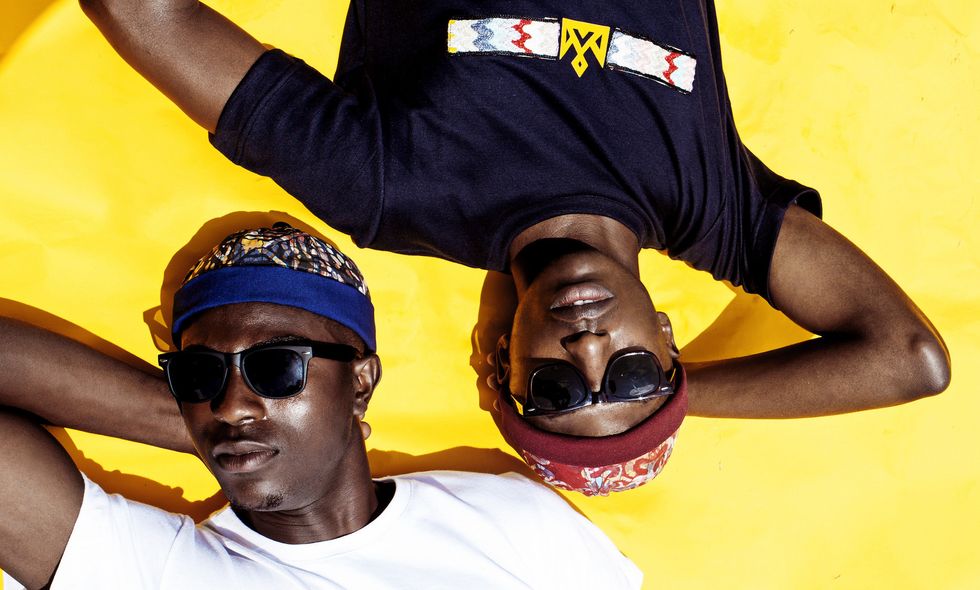 "Aremo is a brand designed for the man who defines his personality, knows who he is, what he wants and goes for it."
Ayobamidele Majekodunmi, better known as Josh Majek, is the Nigerian creative director and designer behind menswear label, Josh Amor and the new diffusion line, Aremo.
For over 4 years, he has headed his premium contemporary brand comprised of bespoke suits, pants, shirts, native attire and ready to wear. The brand has come a long way from its beginnings of Majekodunmi simply dawning clothes he designed for himself while he was studying chemical engineering at Covenant University. Today, his in-house tailors make clothing renown for its crisp and clean aesthetic.
Majekodunmi's approach, though diversified, boasts impeccable craftsmanship and thoughtfulness. There are great stories behind the garments not made for the sole purpose of being worn at the events his countrymen are so known for throwing and partaking in. His 2017 The Exhibition or Wet collection was designed with the intent of calling to mind museum-worthy suiting. His Yin Yang collection played with darkness and light. His Noir or Rain collection was made up of powerful, all black pieces meant to exude the duality in a man's personality.
This week, Majekodunmi embarked on a new adventure—launching a new brand. He had gained recognition for his remarkable efforts under Josh Amor and yearned to express more of his artistic side, while catering to the needs of what he calls, "the modern African man." Enter Aremo.
---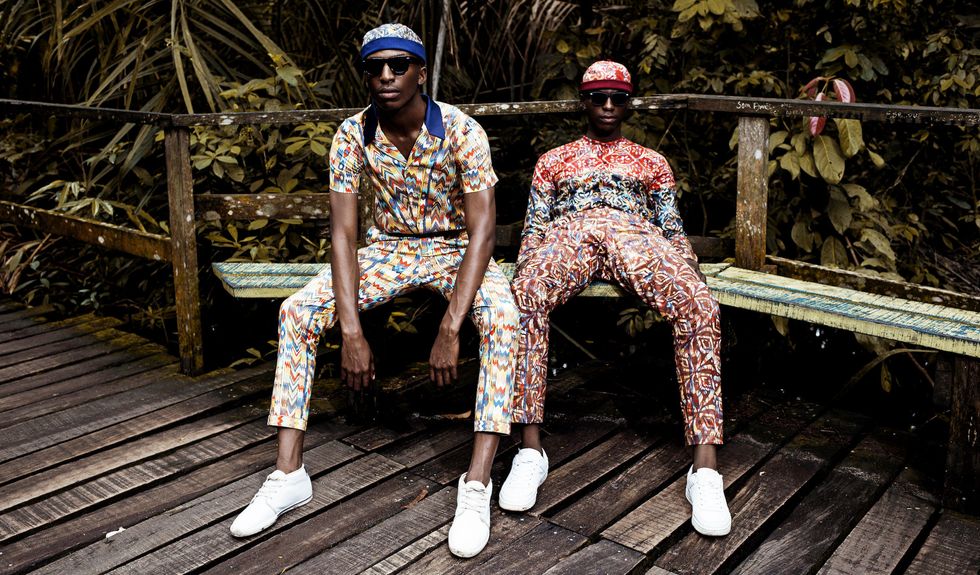 Photo by Adebayo Jolaoso.
"Inspired by the idea of newness, fresh starts and bright beginnings, Aremo's OJUMO debut collection celebrates the idea of youth and meets the demands of a modern wardrobe," he says. The collection's pieces are simple and easy-going with silhouettes that fulfill the needs of men who want something to wear from day to night. What's most noteworthy, however, are the prints used. They are are made using the traditional dyeing technique, adire eleko or batik. Majekodunmi explains, "Nigerian artisans use stamps with patterns, dip them into dyes, then stamp them on fabric in sequential patterns. The colors remind us of a warm resort, rich with earthy tones of reds, blue, terracotta, beige and yellow."

With Africa trending in the fashion marketplace, this is a shift that makes sense for the designer. "Aremo is the name of a crowned prince in Yoruba land. He's the heir apparent to the throne in a royal or imperial monarchy. As the first son of my parents, I grew up wishing my dad was a king," Majekodunmi says. "I saw movies and documentaries of how princes lived and most importantly, dressed. Their style and charisma was impeccable. I remember Coming to America was one of those movies I watched a million times—just the life I wanted to live."
Majekodunmi infuses tradition, royalty and heritage into this work. He relishes at the thought of his accomplishment, "You don't have to be a prince to live a good life or dress stylish. You don't necessarily have to wear robes or carry a staff to feel like a prince either, the quality of what you wear and your lifestyle defines it," he affirms. "Aremo is a brand designed for the modern African man that revels in the satisfaction of comfort, simplicity and affordable but well made clothes, the man who defines his personality, knows who he is, what he wants and goes for it."
Check out the lookbook for Aremo's OJUMO collection below.
Credits
Brand:Aremo
Photography:Adebayo Jolaoso
Styling:Kayito Nwokedi
Models:Shamz Garuba + Mayowa Daniels
Audrey Lang is an alumna of Northeastern University and a Boston-based merchandiser who's enamored with all things fashion, art and Africa. Keep up with her on Instagram and Twitter.