Fore ft. Carolyn Malachi & Papa Ghana 'Blessed' [Premiere]
Zimbabwean rapper Fore shares the animated video for his song "Blessed" off his 'The Stranger" LP.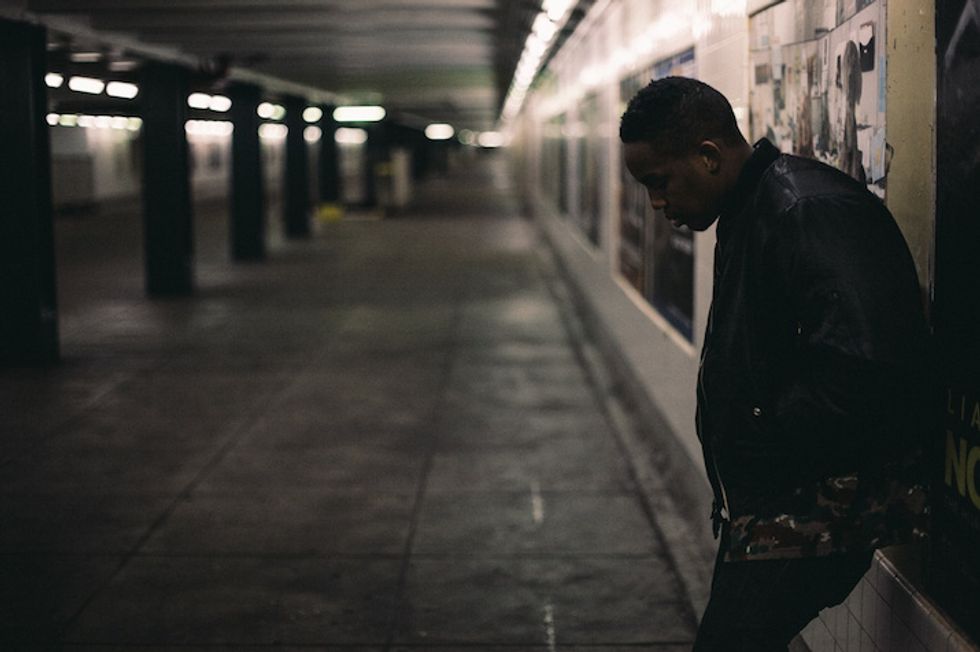 ---
Zimbabwean MC Fore goes the animated route with the video for his new single "Blessed" off The Stranger LP. Credited to Mym Den Elzen, the visuals for the volcanic new track show a lone figure dancing to Fore's searing relationship tale as red-edged fish and seagulls trek across a vast blue that could be both ocean and sky. Featuring appearances from Grammy-nominated singer Carolyn Malachi and Amsterdam-based L'Afrique Som Systeme member Papa Ghana, "Blessed" teems with energy as it boasts a fiery production of drill-like electronic effects, whipping percussion and, what sounds like, a sinister sitar. Listen to "Blessed" and watch its accompanying video below.