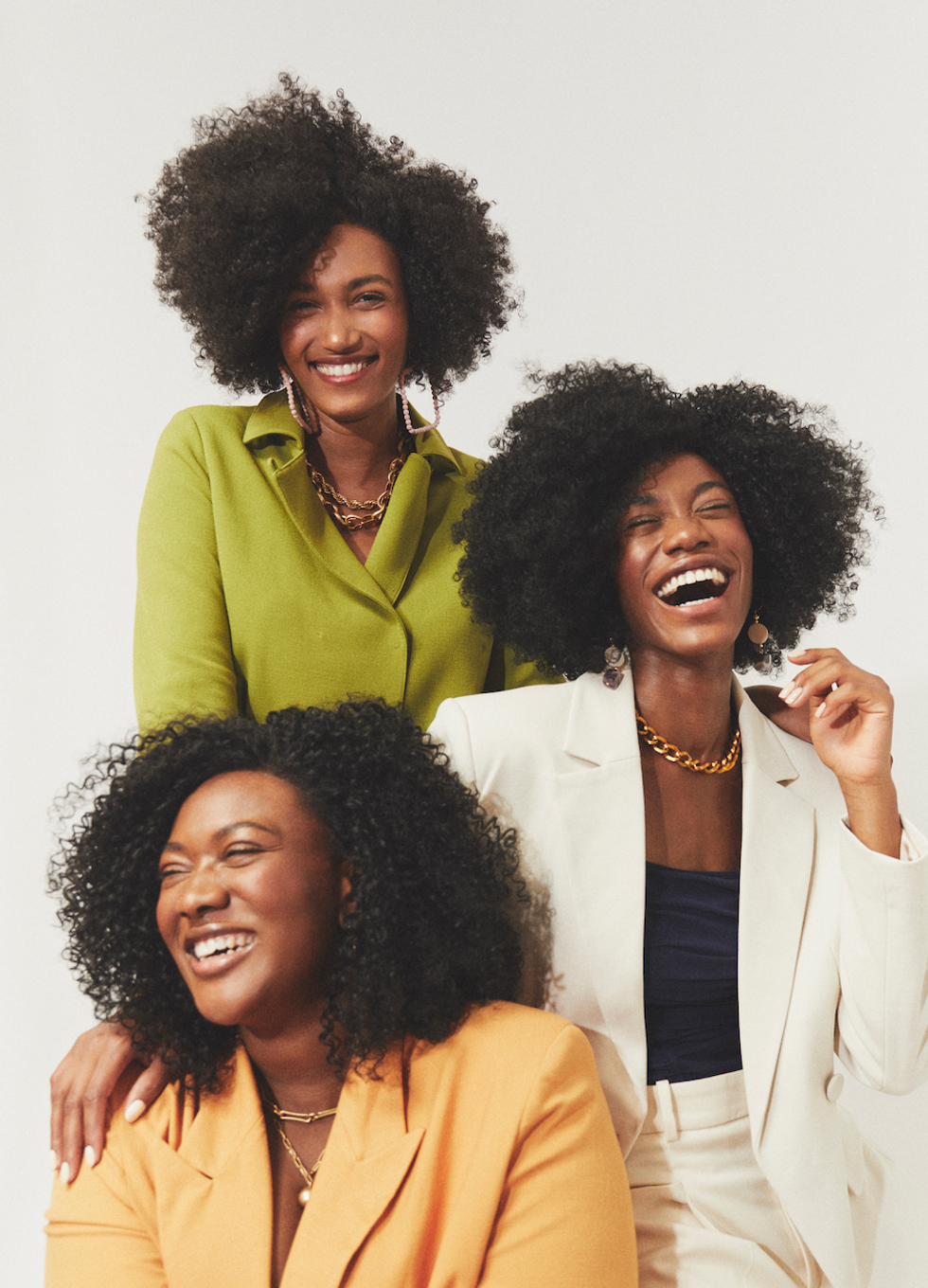 Photo: Courtesy of Radswan
The normalising of Black and brown women in wigs of various styles has certainly been welcomed by the community, as it has opened up so many creative avenues for Black women to take on leadership roles and make room for themselves in the industry.
Radswan (formerly known as Big Hair Don't Care), is a lifestyle brand "bringing a new perspective on Blackness through hair, by disrupting the synthetic market with innovative and sustainable products." Through their rebrand, Radswan aims to, "upscale the direct-to-consumer experience holistically, by having connected conversations around culture and identity, in order to remove the roots of stigma."
The latest from French-Cameroonian founder and creatorFreddie Harrel - who was featured on our list of 100 women of 2020 - has built her career in digital marketing and reputation as an outspoken advocate for women's empowerment. On top of her business ventures, the 2018 'Cosmopolitan Influencer of the Year' uses her platform to advocate for women's empowerment with 'SHE Unleashed,' a workshop series where women of all ages come together to discuss the issues that impact the female experience, including the feeling of otherness, identity politics, unconscious bias, racism and sexism.
And hair is clearly one of her many passions, as Freddie says, "Hair embodies my freest and earliest form of self expression, and as a shapeshifter, I'm never done. I get to forever reintroduce my various angles, tell all my stories to this world that often feels constrained and biased."

Armed with a committee of Black women, Freddie has cultivated Radswan and the aesthetic that comes with the synthetic but luxurious wigs. The wigs are designed to look like as though the hair is growing out of her own head, with matching lace that compliments your own skin colour.
By being the first brand to use recycled fibres, Radswan is truly here to change the game. The team has somehow figured out how to make their products look and feel like the real thing, while using 0% human hair and not negotiating on the price, quality or persona.
In 2019, the company secured £1.5m of investment led by BBG Ventures with Female Founders Fund and Pritzker Private Capital participating, along with angelic contributions from Hannah Bronfman, Nashilu Mouen Makoua, and Sonja Perkins.
On the importance of representation and telling Black stories through the products we create, Freddie says, "Hair to me is Sundays kneeling between your mothers or aunties legs, it's your cousin or newly made friend combing lovingly through your hair, whilst you detangle your life out loud. Our constant shapeshifting teaches us to see ourselves in each other, the hands braiding always intimately touching our head more often than not laying someone's lap."
"Big Hair No Care took off in ways we couldn't keep up with," she continues, "RadSwan is our comeback.It's a lifestyle brand, it's the hair game getting an upgrade, becoming fairer and cleaner. It's the platform that recognises and celebrates your identity as a shapeshifter, your individuality and your right to be black like you."
Check out your next hairstyle from Radswan here.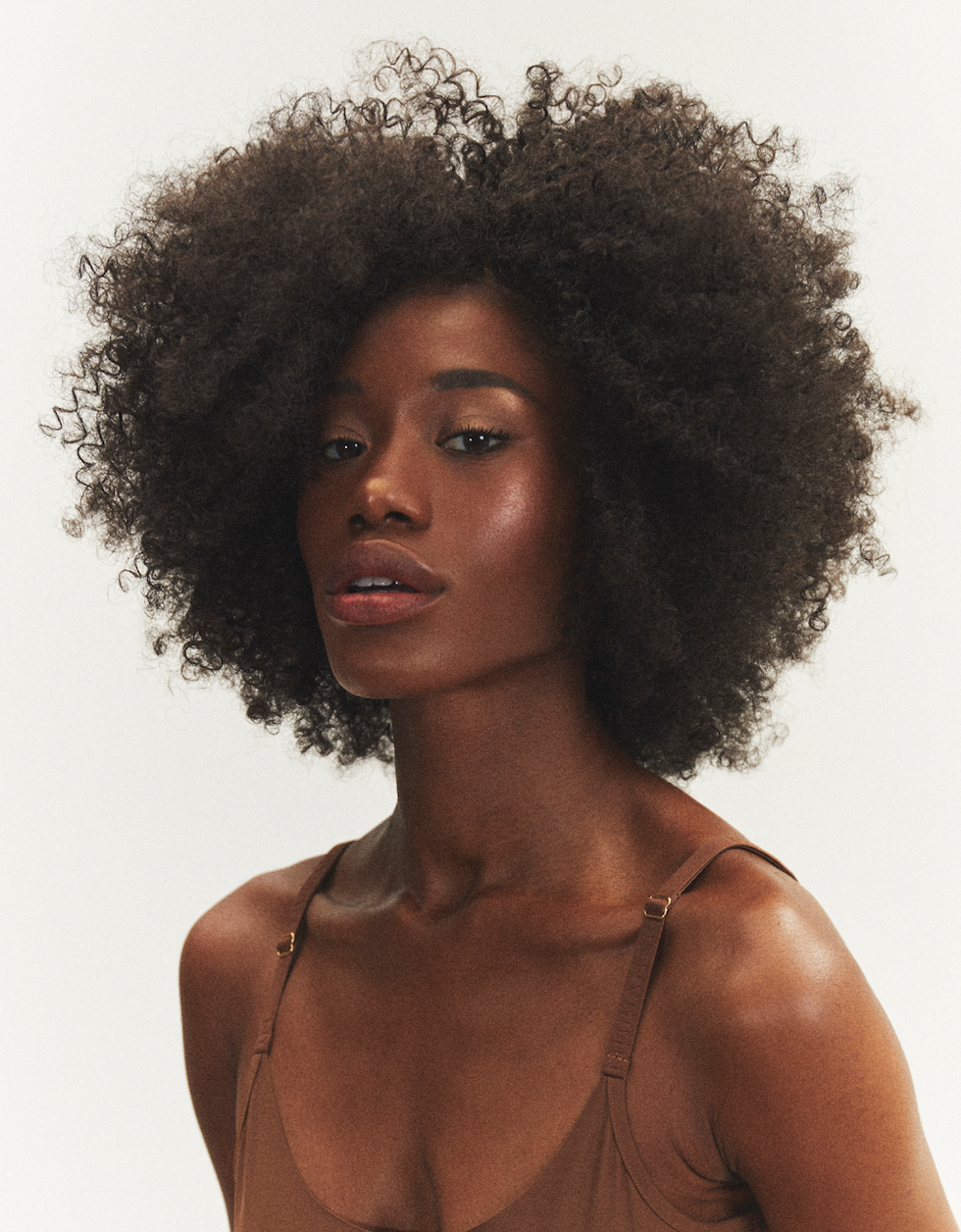 Radswan's RadShape 01Photo: Courtesy of Radswan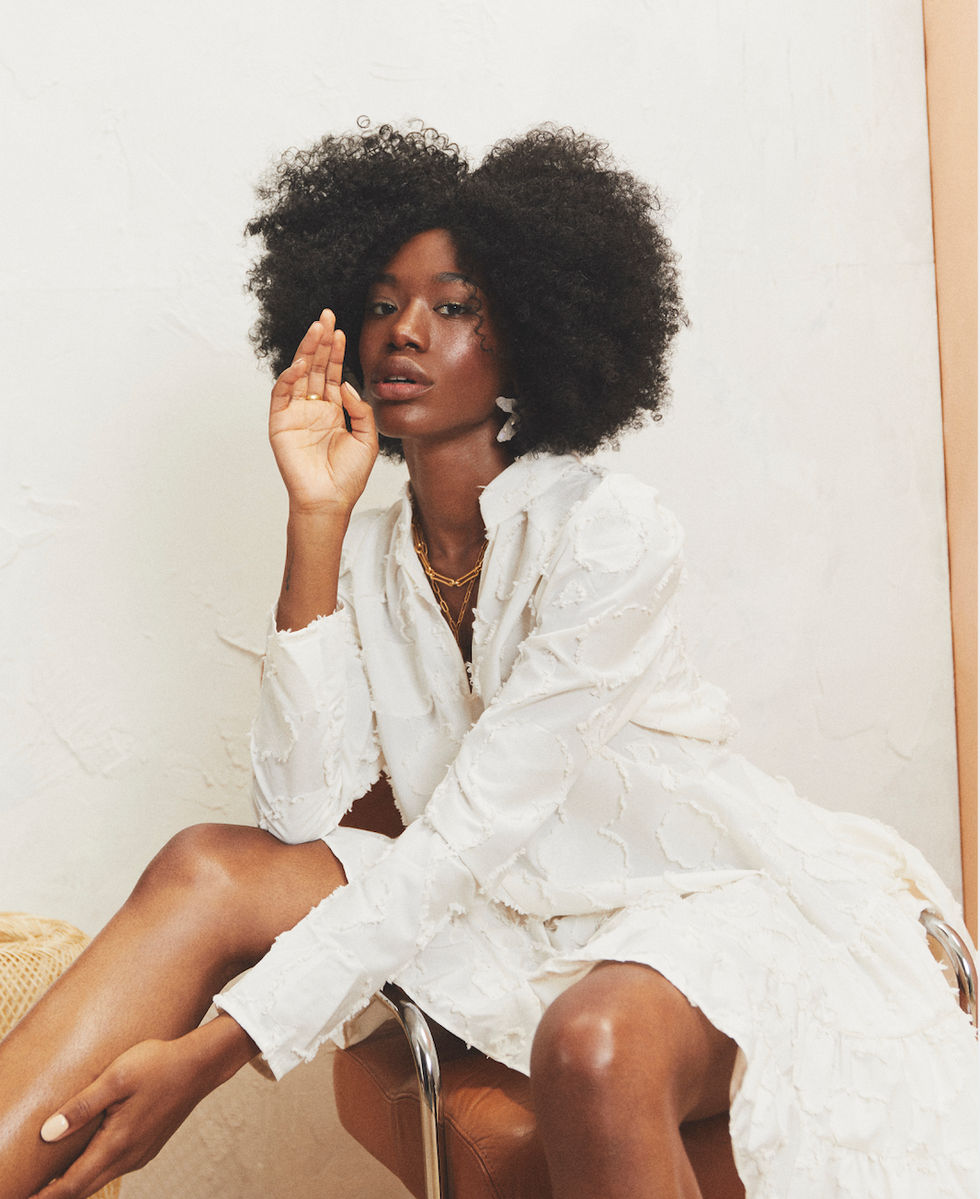 Radswan's RadShape 02Photo: Courtesy of Radswan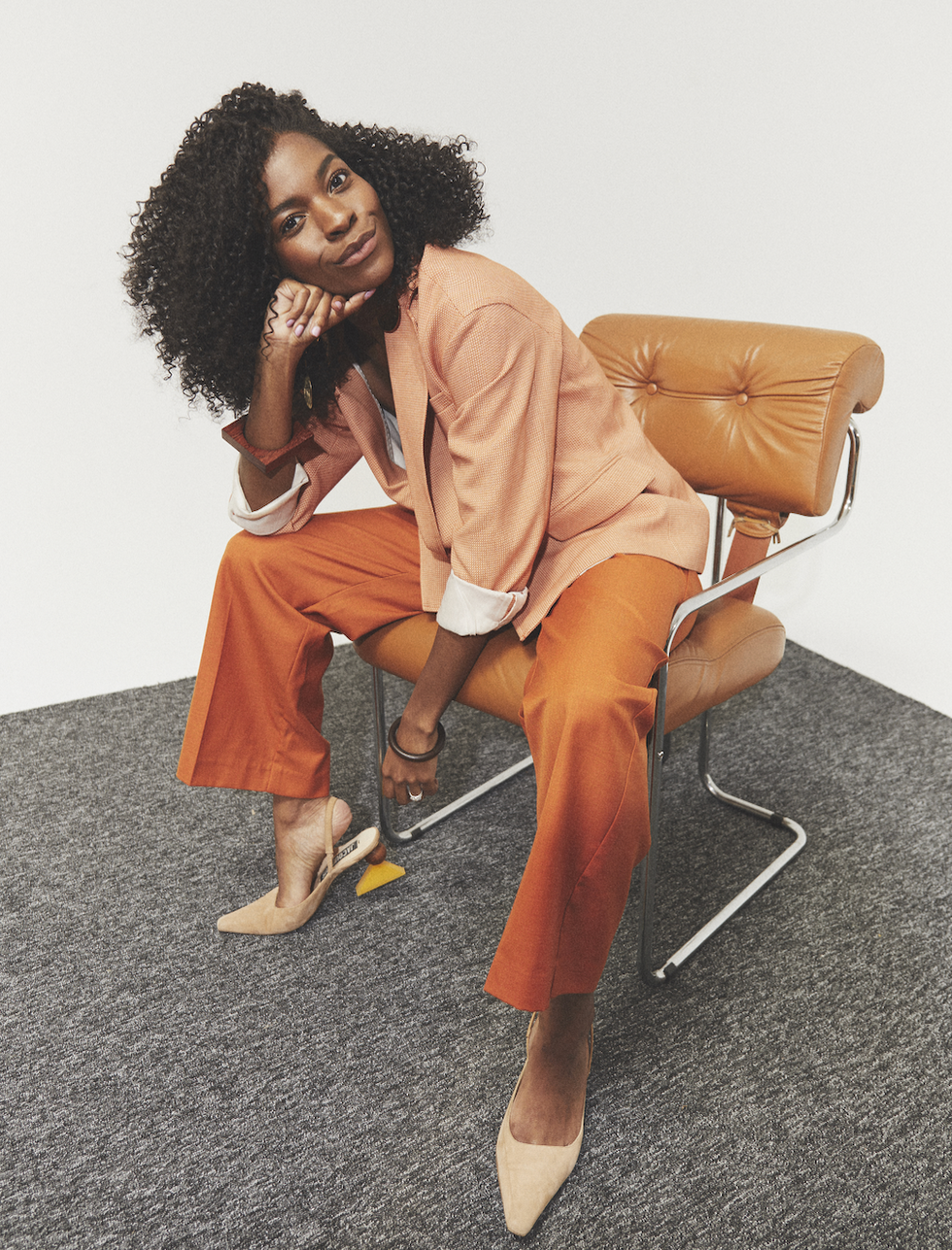 Radswan's RadShape 03Photo: Courtesy of Radswan