The Fugees have cancelled their world reunion tour.
In a statement shared by their individual social media pages and by their press team, the band cite that the "continued Covid pandemic has made touring conditions difficult, and we want to make sure we keep our fans and ourselves healthy and safe."
See the full statement below.
---
Update from November 11, 2021
The Fugees have postponed their reunion world tour to next year.
In a post on Instagram the band stated that it was "to ensure the best chance that all cities on the tour are fully open so we can perform for as many fans as possible." They also add that they will be adding new cities and dates to the 2022 dates.
See their statement and our original article about their reunion below.
Original article (published 9/21/21)
The legendary Fugees have announced that they will be reuniting for their first shows in 15 years for a string of concerts across North America, Europe and West Africa.
The reunion tour will be celebrating the anniversary of their classic 1996 album, The Score.
Ms. Lauryn Hill, Wyclef Jean and Pras Michel will be embarking on a 12-city global tour, which will have them landing in Nigeria and Ghana for a pair of December show dates — we'll have more details on those to come.
The tour starts this week with a 'secret' pop-up show at an undisclosed location in New York City on Wednesday (9/22) in support of Global Citizen Live.
The rest of the dates will kick-off in November and see The Fugees playing concerts across Chicago Los Angeles, Atlanta, Oakland, Miami, Newark, Paris, London, and Washington DC, before finishing off in Nigeria and Ghana.
"The Fugees have a complex but impactful history," mentions Ms. Lauryn Hill. "I wasn't even aware the 25th anniversary had arrived until someone brought it to my attention. I decided to honor this significant project, its anniversary, and the fans who appreciated the music by creating a peaceful platform where we could unite, perform the music we loved, and set an example of reconciliation for the world."
Wyclef added: "As I celebrate 25 years with the Fugees, my first memory was that we vowed, from the gate, we would not just do music we would be a movement. We would be a voice for the un-heard, and in these challenging times, I am grateful once again, that God has brought us together"
If you recall, OkayAfrica was present during Ms. Lauryn Hill's first ever concert in Nigeria and her visit to the New Afrika Shrine.
Check out the full tour dates in the flyer below. Tickets go on sale Friday, September 24th 10AM local time at LiveNation.com.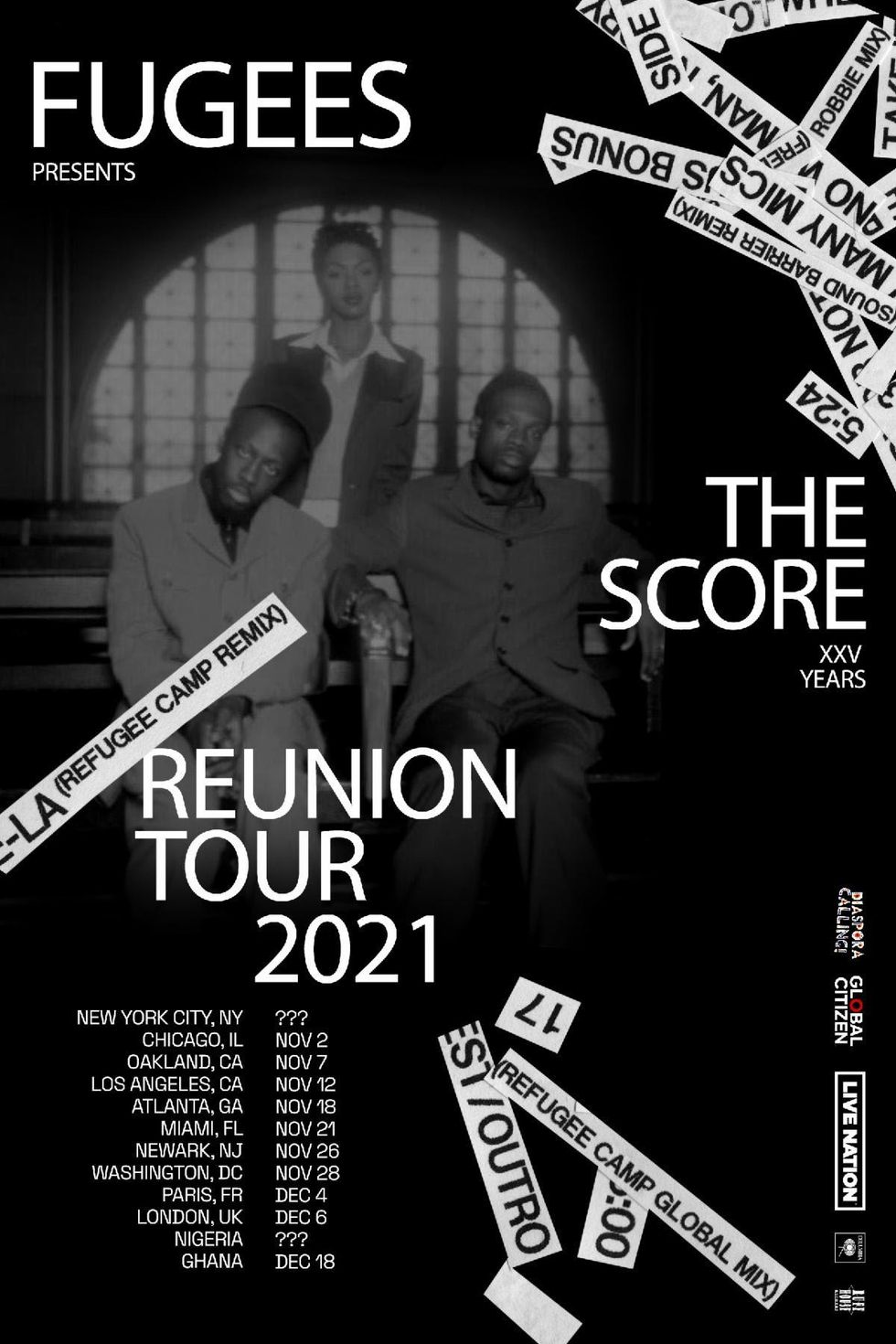 Ms. Lauryn Hill: Live in Lagos!youtu.be