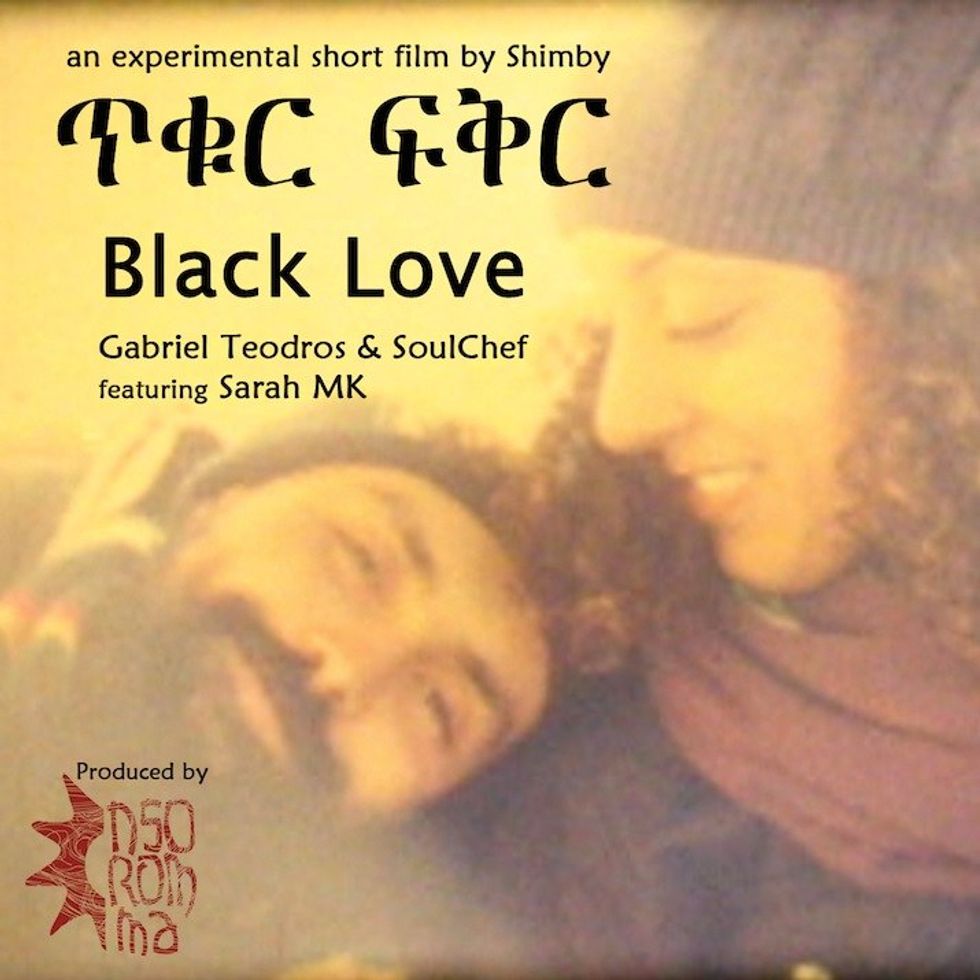 ---
Back in May Ethiopian-American Seattleite Gabriel Teodros delivered on a full-length supply of thoughtful wordplay with Children of the Dragon, the twelve-track result of a serendipitous encounter with Ethiopian producer AirMe. In the months leading up to the album, Teodros launched an onslaught of warm-up singles with an East African romance duet alongside Ethiopian-Canadian songstress/MC Sarah MK. On "Black Love," kiwi producer SoulChef's rainy night, hip-hop jazzcat beats dreamily float along with Teodros and MK's diasporic romanticism. The song appeared on SoulChef's eleven-track Food For Thought LP. Almost a year since "Black Love" was released, Teodros has partnered with "Black arts initiative" NSOROMMA and rising Ethiopian filmmaker Shimby on an experimental short film for the track. NSOROMMA explained the raw, unfiltered science behind their debut short:
"Black Love was a collaborative project between NSOROMMA, Gabriel Teodros, Sarah MK and Shimby, an emerging diasporic Ethiopian filmmaker. Shot over a few days on a 16mm camera the raw footage was completely hand edited, with no digital enhancements, and experimented on by the filmmaker using, among other things, dyes created from roses, frankincense, and sage.

Black Love is the first short film produced by NSOROMMA, a Black arts initiative that cultivates creative action and innovation in Black communities. Through incubating Black artists' works and building archival strategies NSOROMMA ignites responsive dialogue and supports Black art, thoughts and movements."
The "Black Love" clip, which we're excited to premiere here today, is a prequel to Teodros and SoulChef's upcoming album Evidence Of Things Not Seen, due out October 28th. Watch it below and follow NSOROMMA via their blog and twitter.