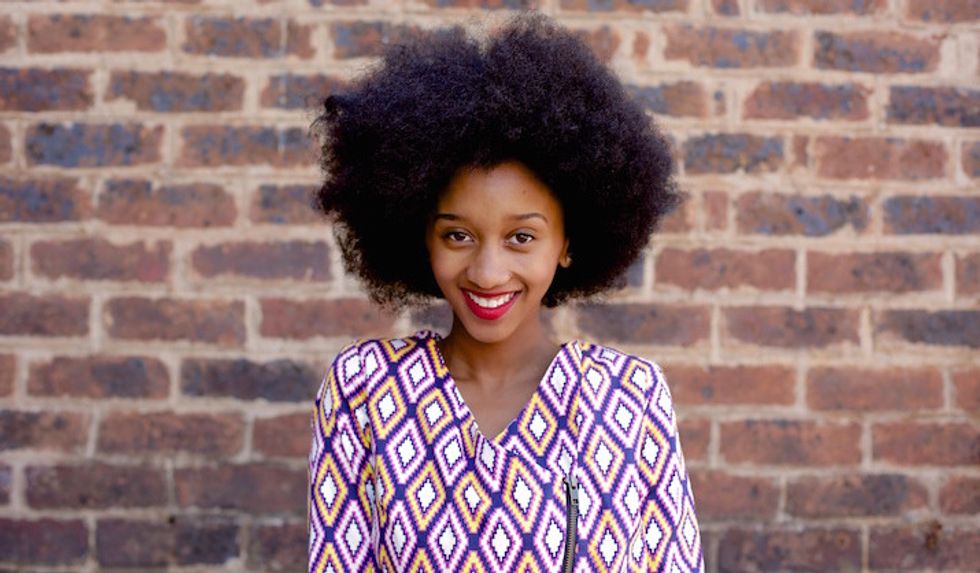 ---
Photo: Johannesburg blogger Neema Nouse (Courtesy of 'Generation Soweto')
A forthcoming documentary promises to offer an inside look into the lives of creatives and entrepreneurs who grew up in South Africa's age of democracy. Titled Generation Soweto, the film follows four millennials as they work towards achieving their personal and professional goals in Johannesburg and Cape Town. The documentary, which the creators are quick to point out is "not a retrospective," offers a look at the current political and social climate of the country, and will also document anti-black racism and gentrification in South Africa alongside the country's recent wave of xenophobic attacks.
Generation Soweto is the brainchild of veteran producer and first-time documentary filmmaker Nisa Ahmed, who is currently campaigning on Indiegogo to raise funds to complete production on the project. "For myself as a black woman and filmmaker it was imperative that I caught stories of triumph and joy with storylines of characters relatable beyond just the continent," Ahmed told us over e-mail. "Because we live in a globally connected world I felt these stories were stories people from all over the world could relate to."
Watch a preview trailer for Generation Soweto, featuring lifestyle bloggers Twiggy and Sedi of Sleepless In Soweto, and Kearan Fourie, a Sowetan tour guide who plans to open a restaurant across the street from the historic Mandela House, below. Keep up with the project on Facebook and Twitter.
Photo courtesy of 'Generation Soweto'
Photo: Twiggy Moli & Sedi Ramone of Sleepless In Soweto (Courtesy of 'Generation Soweto')