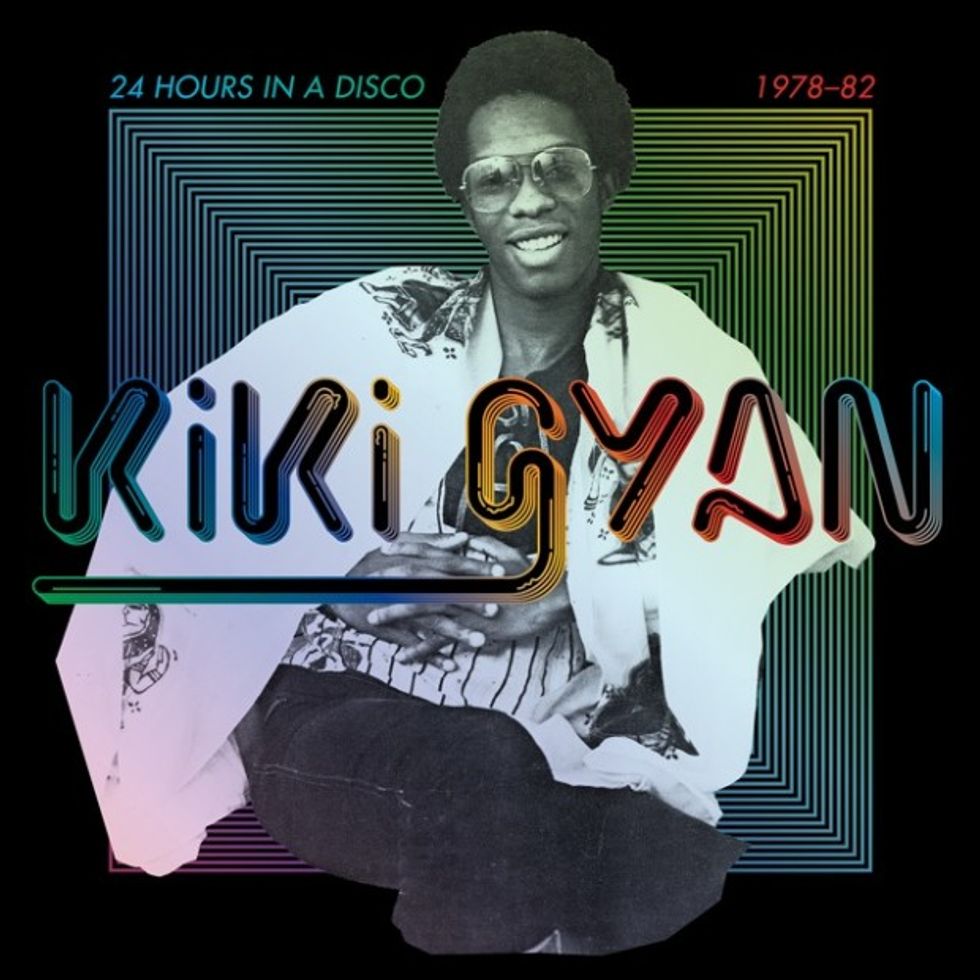 ---
Last month we hit you with the lead single off Soundway Records' upcoming compilation of Ghanaian multi-instrumentalist Kiki Gyan's work. Gyan's rise to fame as one of the world's leading keyboardist came early in the musician's life, by the time he was in his early 20's he was already a sought-after session musician in the then African-expatriate-haven music scene of London. While he played with a number of bands, it is his work with London based Osibisa and his own solo work as an artist and bandleader that is most memorable. Soundway's release of Gyan hits, 24 Hours In A Disco [1978-82], is a collection of seven (long) songs released by Gyan and his associated bands The Twins and The K G Band.
African or otherwise, disco music is all too often lumped into the same category of infamous cheesiness that characterizes the genre for many. Gyan's work, as showcased here, is a testament to the music's most redeeming qualities: great musicianship, funky basslines and killer drum breaks. As a keyboardist in the leading role throughout, Gyan lends a wonderfully balanced approach to the arrangements. The result is a set of tracks that are positioned carefully at the forward thinking crossroads of disco, boogie and electro-funk. If the arrangements and tasteful use of synth-sounds are ambitious in their execution, the lyrical content is expectedly grounded in the simplicity of having a good, dance-filled time (of the seven tracks featured five contain the word 'dance' or 'disco' in the title). The songs all clock in at least six minutes apiece and the infectious grooves that drive them make them all perfectly suited for parties and any space with a dance-floor.
Soundway is releasing 24 Hours In A Disco in both CD and 2xLP formats and both feature extensive liner notes written by Nigerian-reared contemporary producer Uchenna Ikonne. The release will drop in North America on December 4th and European heads can order away at the Soundway site right now. Check out the single again below and try not to nod your head... we dare you.