Ghana is reportedly set to open up its first official skate park this late December. According to Vogue, the skate park is expected to open in the capital of Accra in July 2021. This comes after Ghana's decade long fledgling skate scene caught international attention. American-Ghanaian designer Virgil Abloh, who also serves as Louis Vuitton's menswear artistic director, is part of the international project. The international collaboration also includes NGO Surf Ghana and pan-African fashion label, Daily Paper Clothing. The skate park has been aptly named "Freedom Skate Park".
---
Read: 'Africa Riding' Is the Series Chronicling the Rise of Skateboarding, Cycling & Rollerblading Culture Among African Youth
Freedom Skate Park is set to be a state of the art skate park that comes with Wi-Fi. Surf Ghana founder Sandy Aliboreportedly had a vision for the skatepark way back in 2016 and waited for a project that would offer more than a half pipe. Abloh, by chance, discovered Ghana's prominent skate crew Skate Nation through a 2017 Vogue article that celebrated Skate Nation's punk style. According to Hot New Hip Hop, Abloh will contribute to the design of the skate park through his own design studio Alaska Alaska. Freedom Skate Park will be located in the Dzorwulu district and will reportedly also sell skateboards and other skating equipment.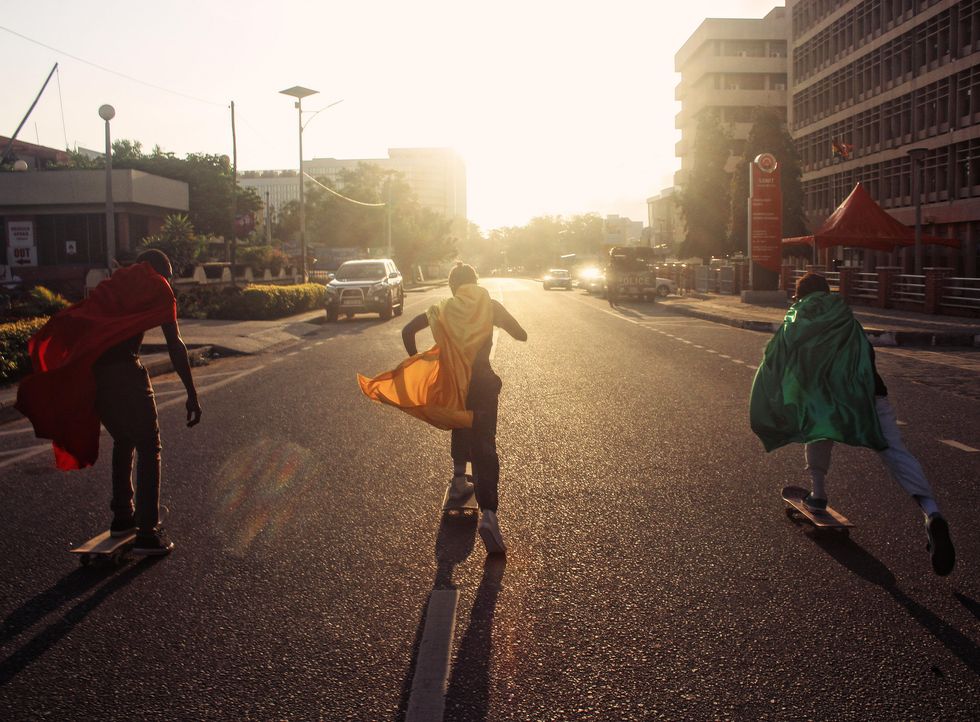 Image by Arinzechukwu Patrick
Co-Founder of the Daily Paper Clothing, Jefferson Osei, in a press release stated that:
"With this initiative we hope to evolve the skate culture in Ghana to the next leveland give locals a platform to grow their talents within a space that will hopefullybecome their biggest training ground to date. More than board sports, the park willbe a creative hub for young Ghanaians to come together, exchange ideas, inspireeach other and build their futures through recreational activities. They now have aplace where they can be themselves, freely develop their skills together with likeminded people and reach their true potential. Hence the name Freedom SkatePark."
Popular skate apparel Vans has also joined the venture and will reportedly contribute to skateboarding classes. Skate Nation, lead by Joshua Odamtten, had about 30 members back in 2017. Dominique, originally from Gabon, was then the only female rep in the skate crew. Admittedly the crew has grown since then. Freedom Skate Park is anticipated to be the site for future international skate competitions. The international project has been termed a "global diasporic vision" by Daily Paper Clothing.
Image by Arinzechukwu Patrick
Image by Arinzechukwu Patrick
Image by Arinzechukwu Patrick
Image by Arinzechukwu Patrick
Image by Arinzechukwu Patrick