GuiltyBeatz isn't a new name in the Ghanaian music scene. A casual music fan's first introduction to him would've likely been years ago on "Sample You," one of Mr Eazi's early breakout hits. However, he had scored his first major hit two years before that, in the Nigerian music space on Jesse Jagz' and Wizkid's 2013 hit "Bad Girl." In the years to come, the producer has gone on to craft productions for some of Ghana's most talented artists.

In the years to come, the producer has gone on to craft productions for some of Ghana's most talented artists, having worked with the likes of Efya, Pappy Kojo, Sarkodie, R2Bees, Stonebwoy, Bisa Kdei, Wande Coal, Moelogo and many more over the last decade. The biggest break of the talented producer's career, however, came with the arrival of his own single "Akwaaba".
In 2018, GuiltyBeatz shared "Akwaaba" under Mr Eazi's Banku Music imprint, shortly afterwards the song and its accompanying dance went viral. The track and dance graced party floors, music & dance videos, and even church auditoriums all around the world, instantly making him one of Africa's most influential producers. Awards, nominations, and festival bookings followed the huge success of "Akwaaba." Then, exactly a year later, the biggest highlight of his career so far would arrive: three production credits on Beyoncé's album The Lion King: The Gift.
---
GuiltyBeatz - IYABO (feat. Falz & Joey B) [Official Video]youtu.be
Now, the Banku Music in-house producer has shared his first project, an EP titled Different. The EP includes lead single "Iyabo" featuring Falz and Joey B, alongside five new tracks which put the young producer and DJ's skills on full display.

The project is quite different indeed and not what you would typically expect sonically from a Ghanaian producer. On "Uthando," Nonso Amadi shines on an afro-house instrumental, creating a lovechild between his super smooth vocals and the South African rhythm. His label boss and mentor Mr Eazi also makes a couple appearances on the tape, assisting Cina Soul, Moonchild Sanelly, and other featured acts on "I Wanna Know" and "Condom Collector."
Overall, the project is a short but sweet dosage of sonic bliss. The productions are lush and rhythmic, sounds designed to either get you lost in euphoria or dancing your ass off. South African house music rhythms are becoming more and more prevalent in the West African music scene, and it's interesting to see the interpretation of the genre by artists and producers who belong to an afrobeats-dominated clime.
Below, we spoke to GuiltyBeatz about the project and the process behind it.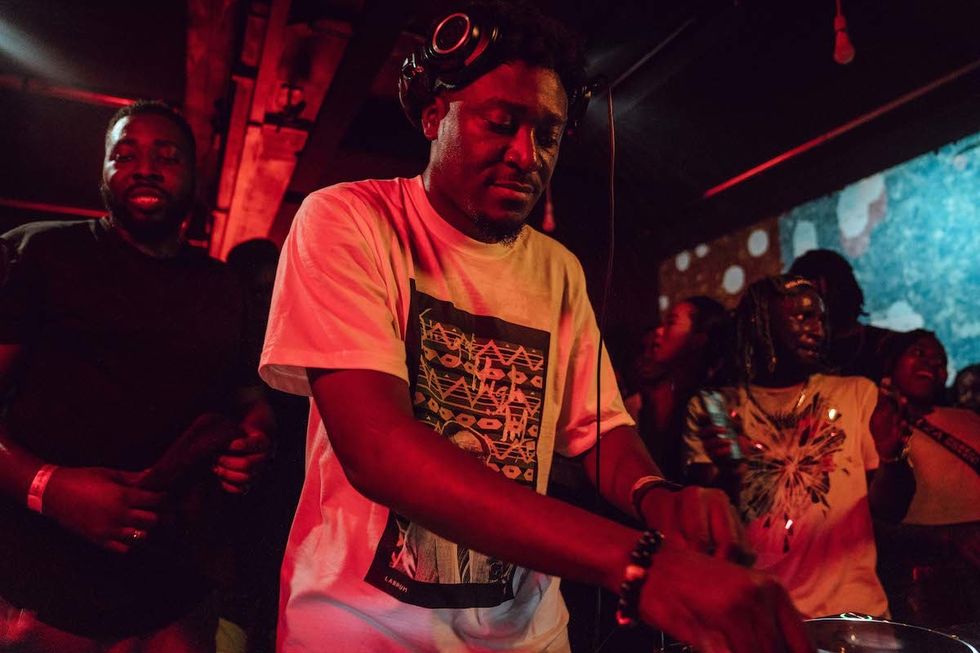 GuiltyBeatz.Courtesy of emPawa Africa.
What's the idea behind the EP?

The idea behind this EP was to express myself as a world producer. Taking inspiration from the places I have visited across the world and experimenting with sounds that have been inspired from the cities and town I was in.
How did you choose the acts you featured on the project?
Each artist is someone I have either worked work previously or someone who makes music I actually vibe to. Most of the featured acts happened naturally. We were in the studio and catching vibes.
Was it difficult getting all the collaborators to work with you on the project?
It wasn't difficult at all! Everyone on this project is my friend.
Tell us about "Uthando," the song with Nonso Amadi.
It's a special song, inspired by the new sound of South Africa called amapiano. When Nonso sent me his vocals, I knew exactly where I wanted to take it.
GuiltyBeatz - UTHANDO (feat. Nonso Amadi)www.youtube.com
What about "Condom Collector" with Poizon Ivy, Moonchild Sanelly and Mr Eazi?

This song was pretty random. I was with DJ Poizon Ivy and Moonchild in New York and we decided to make a song together. We immediately bought studio equipment and set it up in a hotel room. Everything you hear on that record was made from scratch.
Would you consider Different as a complete display of your production skill?
No, I have way more to show the world. This is just scratching the surface!
Did the huge success of your song "Akwaaba" change things for you? How?
One-hundred percent yes. I've been able to play at festivals across the world like Coachella, DJ in cities like London and New York. My music started getting played on radios and playlists across the world! "Akwaaba" made me meet great people, make beautiful music with them, and it's opened me up to all the sounds coming out of different parts of the world.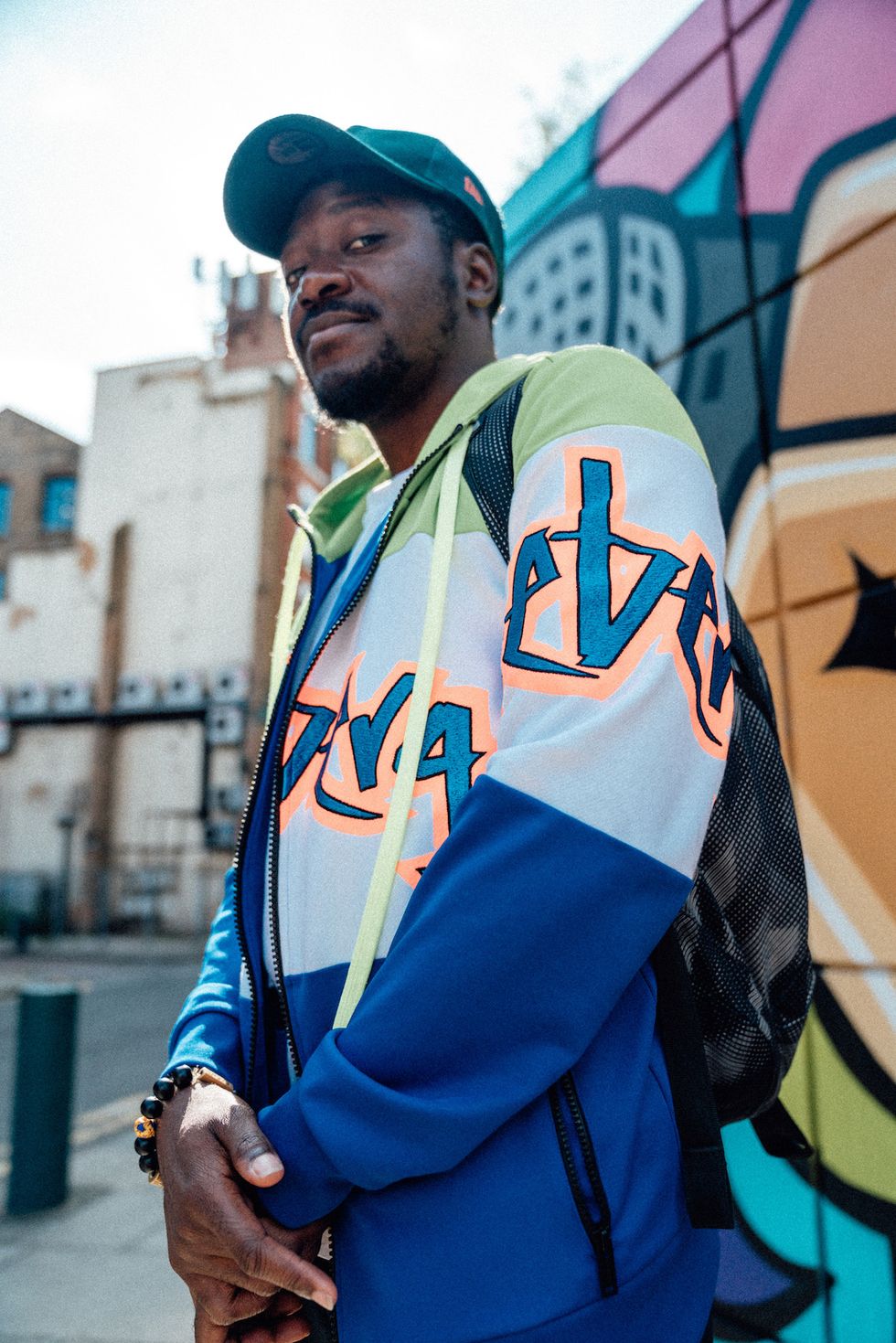 GuiltyBeatzCourtesy of emPawa Africa.
How has your life changed since working with Beyoncé?

It's opened up a lot of doors. I can literally be in session with people I have admired or wanted to work with for a very long time.
What's your favorite song on the project?
Haha this is so cliché but I can't pick a song. This whole project is really special to me, but I really enjoyed making "Uthando." Shout out Nonso Amadi!
What would you like this debut EP to do for you or your career?
I want this EP to connect with people. I want them to feel a real vibe, the energy. As a DJ, I want this EP to take me to that next level where I am DJing across the globe from Tomorrowland to Glastonbury, and all the festivals. I want to be everywhere, experiencing different countries, sounds and connecting with it all musically!