Featured
Nadia Adongo Musah is Orchestrating Ghana's Reinvention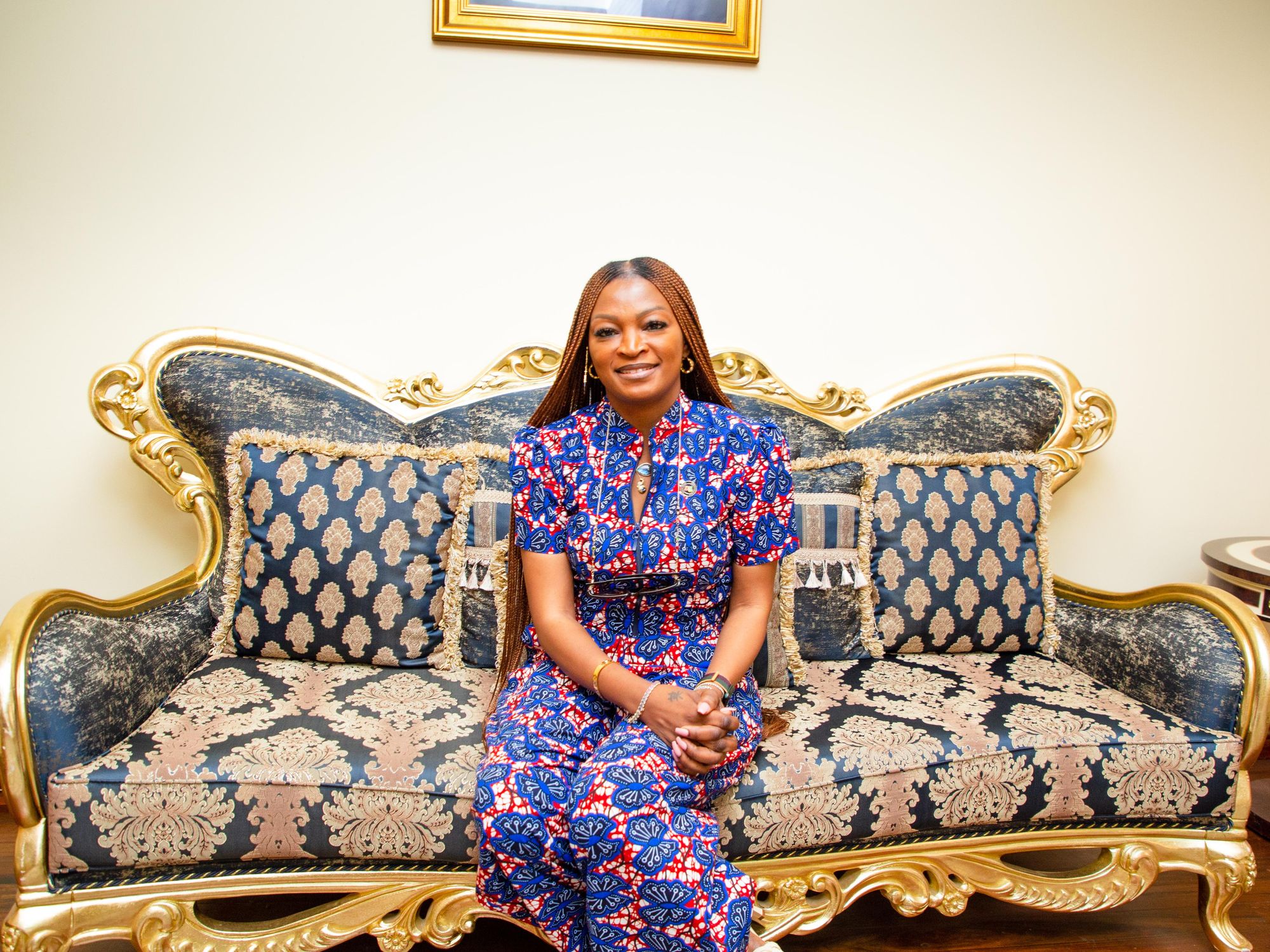 Photo Credit: Stephen Aikins
OkayAfrica spoke with Nadia Adongo Musah at Jubilee House (Ghana's presidential palace) last month to find out more about Ghana's rise over the last couple of years.
If you've been seeing Ghana in the headlines as a thriving celebrity hotspot and music festival mecca, you might want to thank the demure and self-assured Nadia Adongo Musah. She is Ghana's Deputy Director of Diaspora Affairs, Office of the President, and she's largely responsible for laying down the groundwork and executing the expansive strategy for Ghana's impressive emergence on the global stage.

It all started in December of 2019 with the Year of Return, a year-long slate of activities marking the 400th anniversary of the first recorded enslaved Africans to reach the United States. The occasion was a success, but, alas, Covid-19 poked its ugly head and put the whole word at a standstill. It is now 2022 and the world is open for business again. And Ghana is proving its dominance on the African continent, with festivals Afro Nation, Afro Chella, and Vic Mensa and Chance's Black Star Line. Add that to the slew of celebrity cameos—from Dave Chapelle to Erykah Badu to Burna Boy—and it's definitely been one of the most exciting holiday seasons ever in Ghana.
OkayAfrica spoke with Musah at Jubilee House (Ghana's presidential palace) last month to find out more about Ghana's rise over the last couple of years.
In the last few years, we have seen a rise of international attention in Ghana. What would you contribute this to?
It's a direct result of work and activities curated by the Diaspora Affairs Office of the President... matched with the burgeoning desire of the diaspora across the Americas and the world to connect with Africa and the motherland. Some of the activities and achievements by the Diaspora Affairs, Office of the President include: Supporting and encouraging the use of fintech platforms with credible financial backgrounds, which allows remittances to be made easier for the Diaspora; curating the Full Circle Festival with Hollywood A-listers such as Boris Kudjoe, Bozoma St John, and other Diaspora influencers; and spearheading the Year of Return committee which ultimately saw record numbers of Diaspora tap into Ghana and Ghanaian culture. [There was] record levels of remittances, record levels of social media impressions, record levels of mainstream media spotlight, record levels of tourist engagements and more, altogether positively impact Ghana crossing over $1.8 billion dollars into the local economy.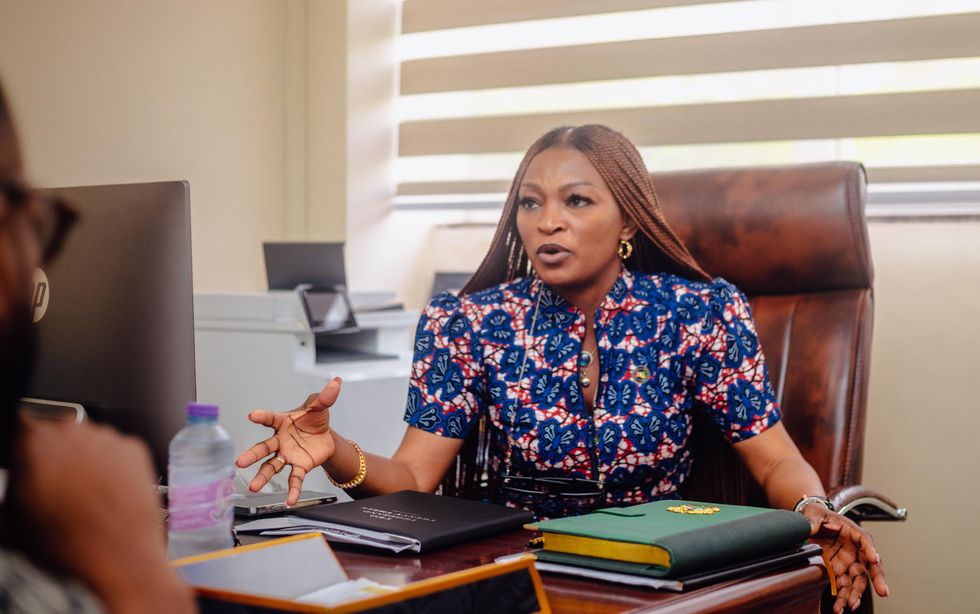 Photo Credit: Stephen Aikins
Can you speak more on how your office has made it easier for individuals in the diaspora to migrate to Ghana?
Until recently, Ghana had no National Migration Policy. However, the combined diaspora offices and partnering agencies with the leadership of our Diaspora Affairs Office are leading the development of a Diaspora Engagement Policy to support the global diaspora's role in the development of Ghana. The diaspora engagement policy provides a clear systematic roadmap with policies like the Homeland Return Act; simplified processes around Dual Citizenship; social security and pension payments from host nations; diaspora reintegration; voting rights; investment benefits; mobilizing remittances; and more. All of these initiatives have helped drive significant interest and passion by the collective diaspora, and they know and realize that Ghana is one of the few nations actively creating pathways for residency, repatriation, and reintegration.
We are seeing an influx of African Americans moving to Africa. Are there any special initiatives tailored for them specifically?
For members of the diaspora in the Americas, one benefit is a pathway to residency, and for those passionate about a permanent move to Ghana, there are potential steps towards citizenship. This has been made available only to this group because of the works by the President to better engage descendants of Africans taken from our shores over 400 years ago. There are also many communities for the diaspora to collaborate with to help in the settling process. In addition to the events, programs, and festivities. Some of the key benefits include the ability to open a bank account, get a Ghana card, and even learn about the process of purchasing a home or setting up a business here in Ghana.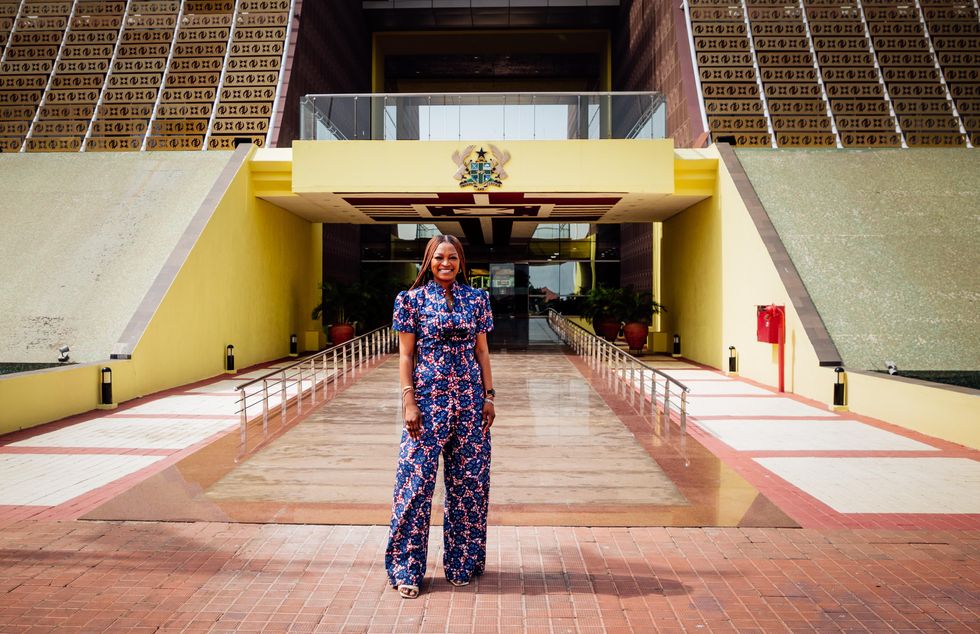 Photo Credit: Stephen Aikins
Lastly, 2022 was the first year post-Covid after The Year of Return. What can we expect to see from Ghana for this year and beyond?

The numbers looking to return to Ghana have already surpassed the numbers from the original Year of Return; so we expect the engagement to exceed those levels. Most organizers and programs hosted during the year of return have showcased strong tenure by being consistent each year and continuing to develop exciting and phenomenal events.
In addition to recurring events, there are many new incumbents bringing in new ideas, new projects, and new engagement platforms. An example of this is Chance the Rapper and Vic Mensa launching the Black Star Line Festival at Independence Square. This is an example of the growing engagement where bigger venues are being curated to host record breaking numbers. During the Year of Return, the Black Star Independence Square was not used as a festival location but now it is host to some of the biggest concerts and festivals globally, such as the Global Citizen Festival. Even programs like Afrochella, Afro Nation, Little Havana, Taste of Ghana, and more are all taking place this year. What we can also expect are programs that go beyond the celebration and tourism; we can expect educational based initiatives as well such as the Diaspora Real Estate Summit around real estate and impact, Garden High Tea to commune people together around greenery and gardening, and the Presidential Diaspora Awards.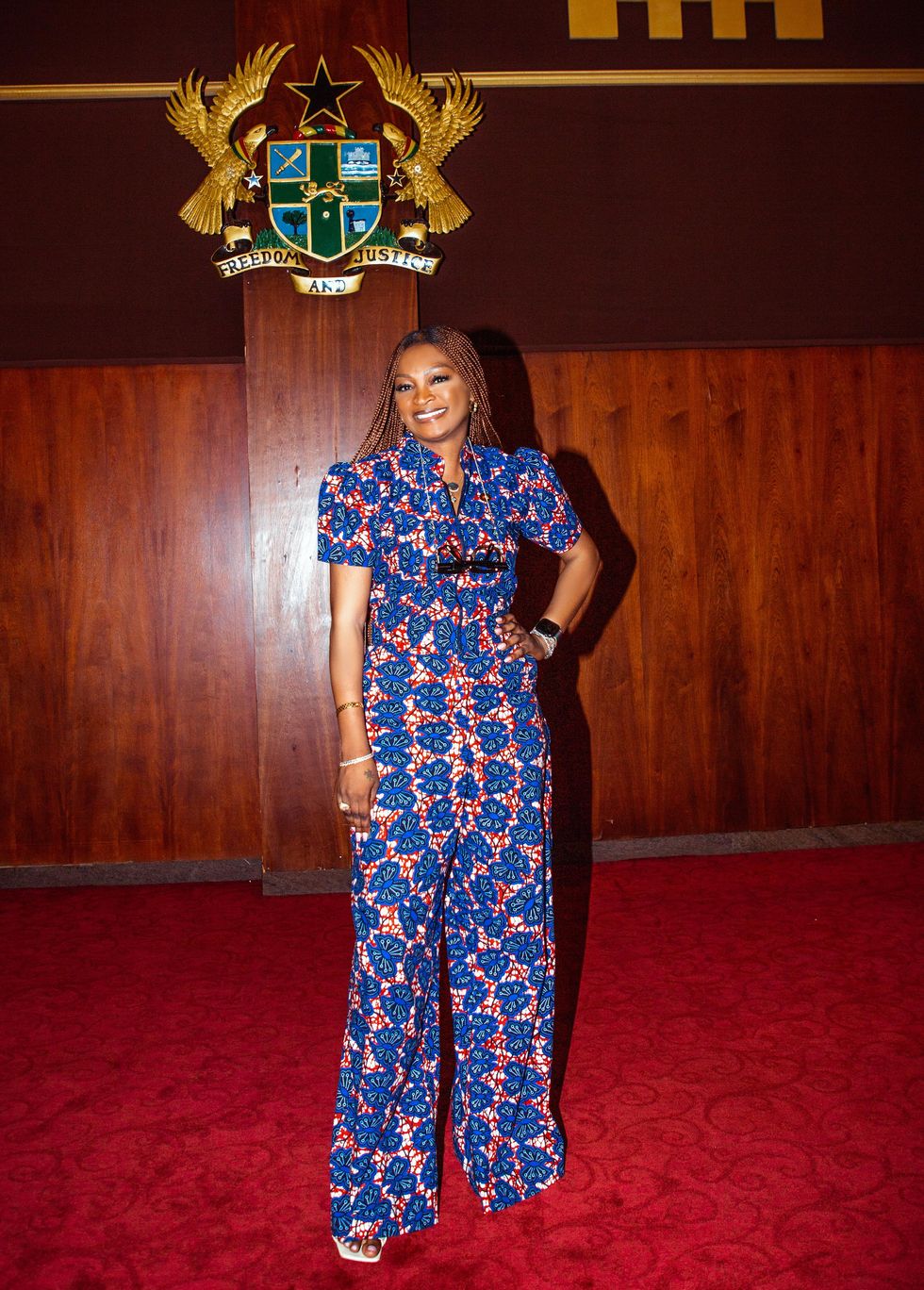 Photo Credit: Stephen Aikins
For more information on the Ghana's Office of Diaspora Affairs, visit www.diasporaaffairs.gov.gh