Giannis Antetokounmpo is set to release a limited edition run of his sneaker, the "Zoom Freak 1" in collaboration with Nike very soon, Konbinireports.
And to top it all off, it's going to be inspired by the classic late 1980s comedy Coming To America—one of Antetokounmpo's favorite movies—where the designs will be made in collaboration with Paramount Pictures.
---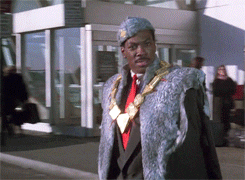 Konbini notes that according to Josh Benedek, Nike's media relations director, the collection gives a cheeky nod to the similarities and differences between the MVP and Prince Akeem's stories.
The Coming To America edition of the "Zoom Freak 1" will drop August 2.

Check out Antetokounmpo's take on his arrival to New York with boxes of his sneaker below.