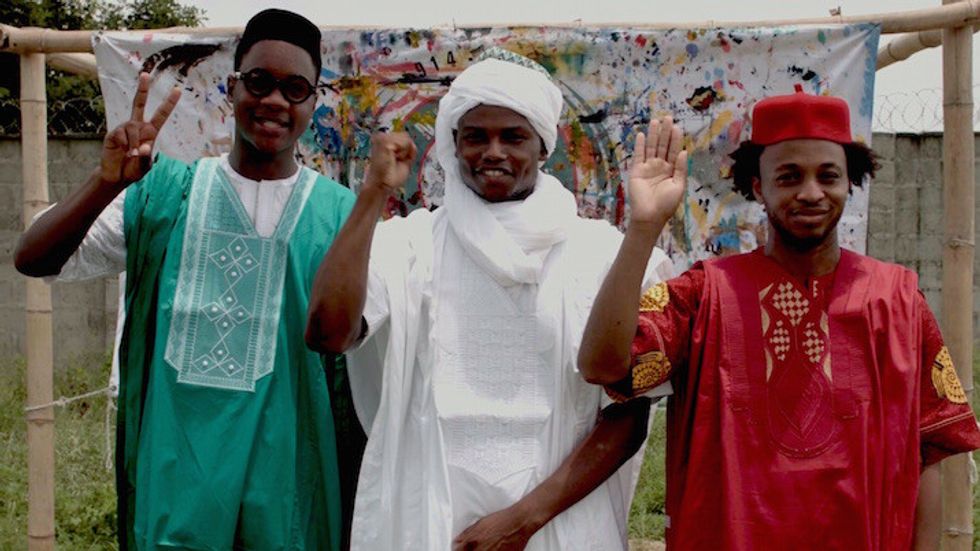 ---
Abba T. Makama's 'Green White Green' (All images courtesy of Makama)
Nigerian filmmaker Abba T. Makama wants to capture the essence of what it feels like to be Nigerian with his latest project, a satire he calls a "beautiful mosaic of madness." Green White Green—a nod to the iconic colors of the country's flag—tells the story of three young boys who embark on a radical journey to make a film inspired by Nigeria's history.
Makama tells Okayafrica over email that the film is an attempt to explore common Nigerian social and political views through humor. The three main characters come from each of Nigeria's major ethnic groups. "This formula," says Makama, "automatically creates room to play around with various ethnic and cultural stereotypes. It's also a story about classism, how certain people from certain economic brackets think and behave."
According to Makama the film will be released in the second quarter of 2016. In addition to a Nigerian theatrical run, he also plans to tour the film around Nigeria's universities. "It's a film made by young people and created for young people," Makama tells us. His colleague and friend, Nigerian filmmaker and 37th State founder Bolaji Kekere Ekun, called it a "patriotic piece." Makama agrees.
But should Green White Green be classified as a Nollywood picture? After all, Makama recently directed an Al Jazeera documentary on the Nigerian film industry. "All I can say, is that it's a film produced in Nigeria by Nigerians," says Makama. "People have various definitions of what a Nollywood production is. It's relative." Makama also says there's a new movement in the film industry of progressive digital filmmakers who won't compromise on quality despite the infinite challenges. "We just want to make films that people from any part of the world will enjoy and get it. I guess I'm part of that movement," he says. "We are small but we definitely have a voice and it's going to get LOUDER. My sister jokingly refers to us as 'the afro_hipster filmmakers.' I disagree."
To Makama, being Nigerian means "being part of a melting pot of madness, beauty, diversity, heritage and all that cool stuff."
"Being Nigerian is like most people's stereotypical view of Italian Americans. There's this dark cloud that comes from our history of corruption but there's also a lot great stuff from our culture, food, music and arts. Nigeria has created a Nobel Prize winner, genius physicians and scientist, iconic musicians. I mean one of the wealthiest men on the planet is NIGERIAN."
Watch the trailer for Abba T. Makama's 'Green White Green' below. Keep up with the project via the film's Facebook page.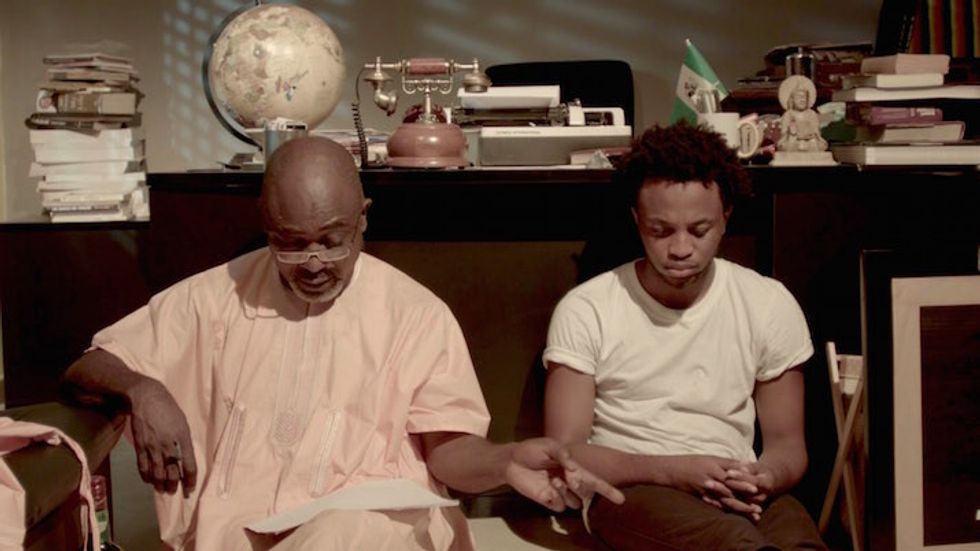 Abba T. Makama's 'Green White Green'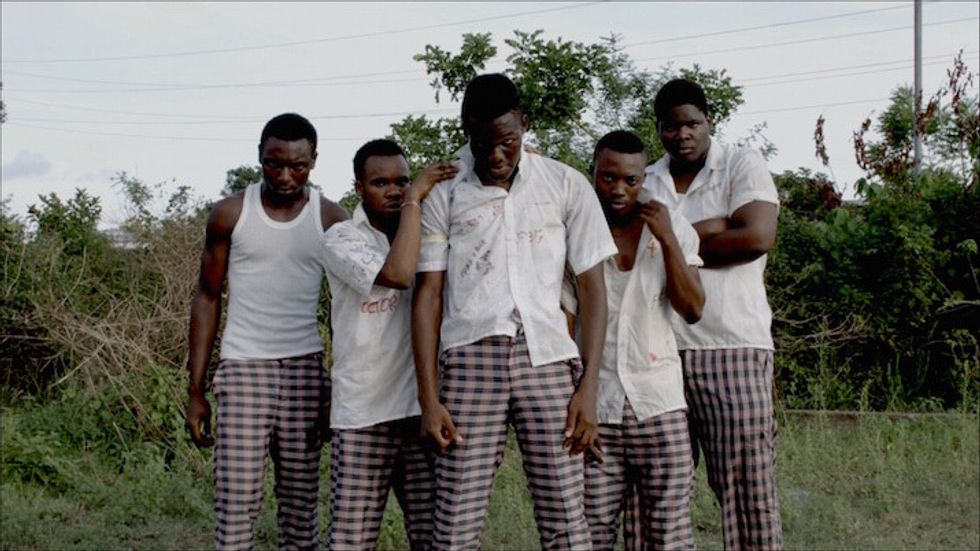 Abba T. Makama's 'Green White Green' 
Abba T. Makama's 'Green White Green' (Courtesy of Makama)