Lady is the upcoming coffee book by Brooklyn-based celebrity hairstylist and owner of Hair by Susy, Susy Oludele—also known as African Creature—that will celebrate black hair in all of its beautiful complexity.
The Nigerian-American hair artist was inspired by the Fela Kuti classic by the same name when she envisioned the project—reclaiming the title as a symbol for unbridled artistic expression and bold, feminine energy. Within its pages, you'll find stunning curated images and storytelling that offer a medley of visual inspiration.
Digital copies of the book are available now for pre-order and physical copies of Lady will be available on November 8th (Susy's Birthday!), followed by an interactive exhibit at Okay Space on November 10. The event will explore African hair in the workplace with the critical goal of "empowering, inspiring, and engaging a diverse audience in the importance of representation, identity, and individuality." You can RSVP for the event here.
---
Ahead of its release we caught up with Susy to discuss the making ofthe book. Read on as thehairstylistexplains why Lady is not just a book, but a movement towards being entirely confident in one's identity.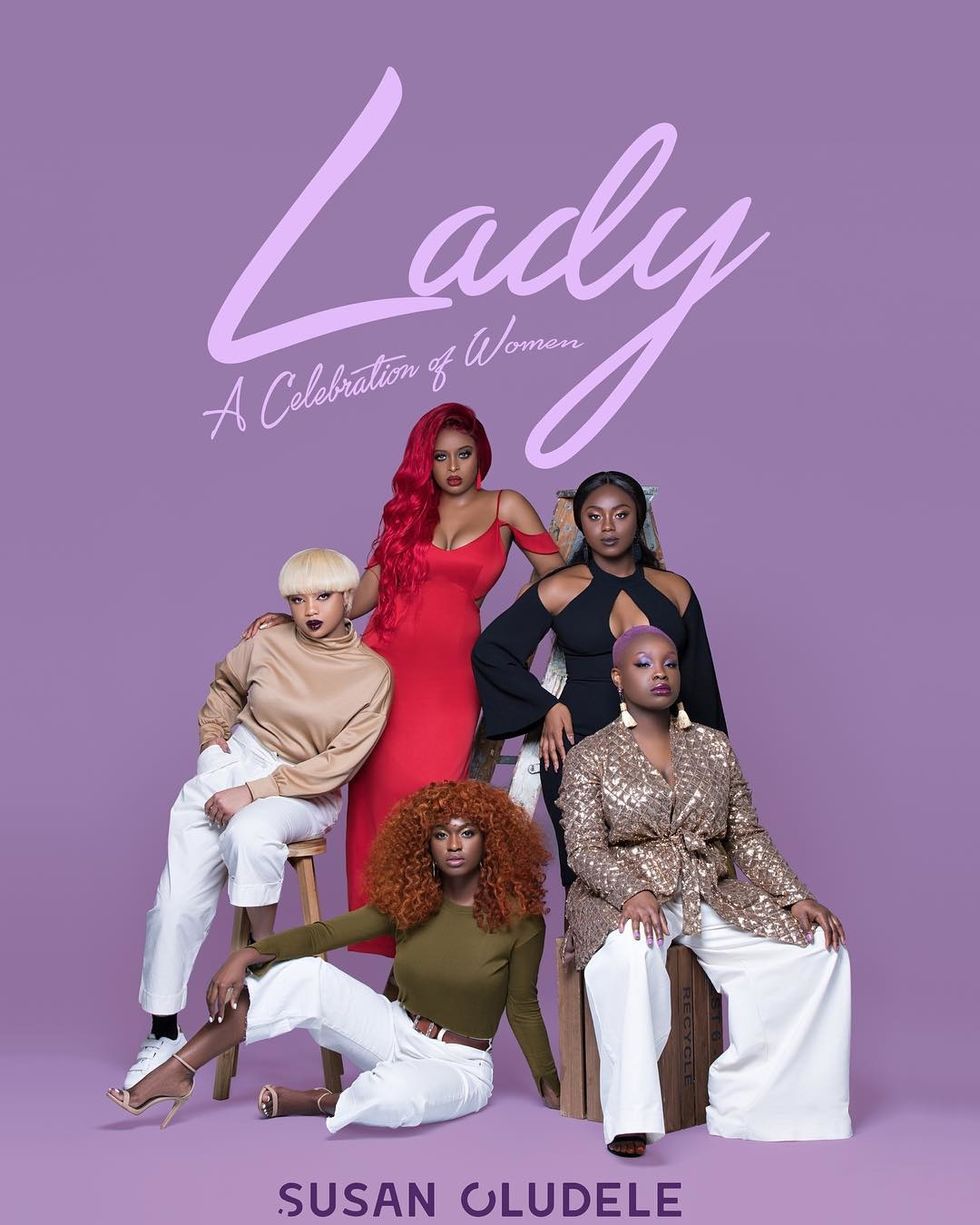 'Lady' cover
Last time we spoke, you mentioned that writing a book was one of your biggest goals. How does it feel to have accomplished this?

Oh my God. I'm so happy and I'm so proud of myself for the fact that I can have an idea for something and I can actually execute it. It was done with the help of like so many amazing people, artists, contributors and influencers. Everyone put their full effort into helping me bring this vision to life. It's very inspiring.
How did the book come together? What's the inspiration behind the book and exhibit?
I was inspired by Fela Kuti and the fact that he celebrated women. I've had a lot of women in my life who have inspired me to do the things that I'm doing today, my mom, women in the beauty world—I've been doing hair since I was nine years old. I've always been around women. I wanted to do this book as a celebration of those women. I want for young girls to be able to see themselves in it and say "wow, I can actually be an influencer. I can be a celebrity hairstylist, I can be an artist. I can inspire people in different ways."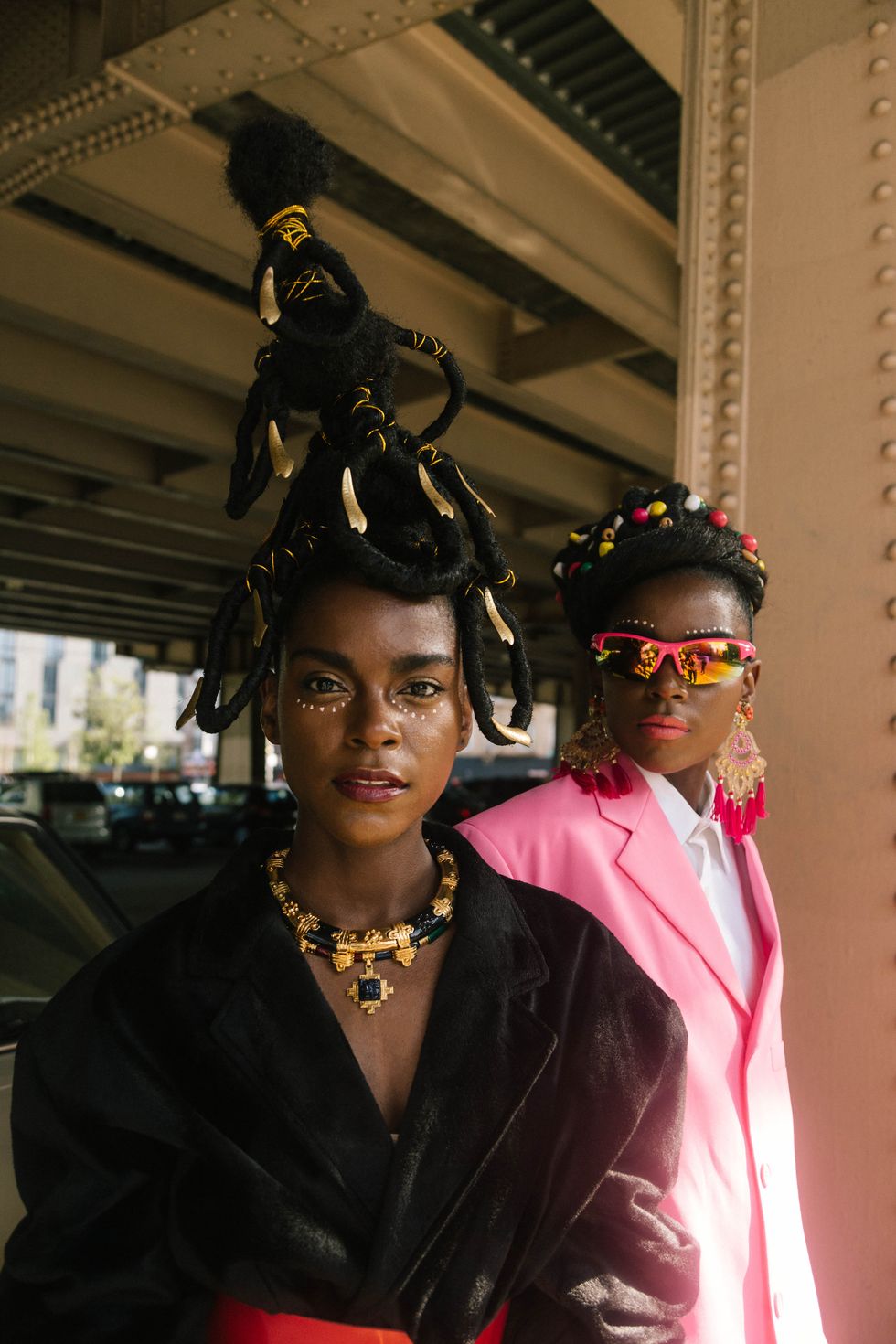 Photo by A Kid Named Trav
So how did the book come together? Where do you begin when making a project like this?

I'm not going to lie—it's very hard. The main thing is having an idea. I knew that I wanted to shoot and bringing a bunch of creatives together.
Doing this book has taught me to honor the power of collaboration. When you have an idea or something that you want to execute you need the right people to be able to execute that image, especially when you're telling a story. One of the stories I told involved [Beyonce's] Lemonade cornrows. I needed a specific model and specific styling to help create that story. To help make the story speak to whoever is reading. Having different shoots or having a writer that you love, that speaks how you would speak, having a photographer that you think is really dope, as well as makeup artists, stylists, designers—it's all important. It's about having an idea, saying "this is what I want to do, what kind of people do I need to work with in order for me to create this vision?" And then that's how you do it.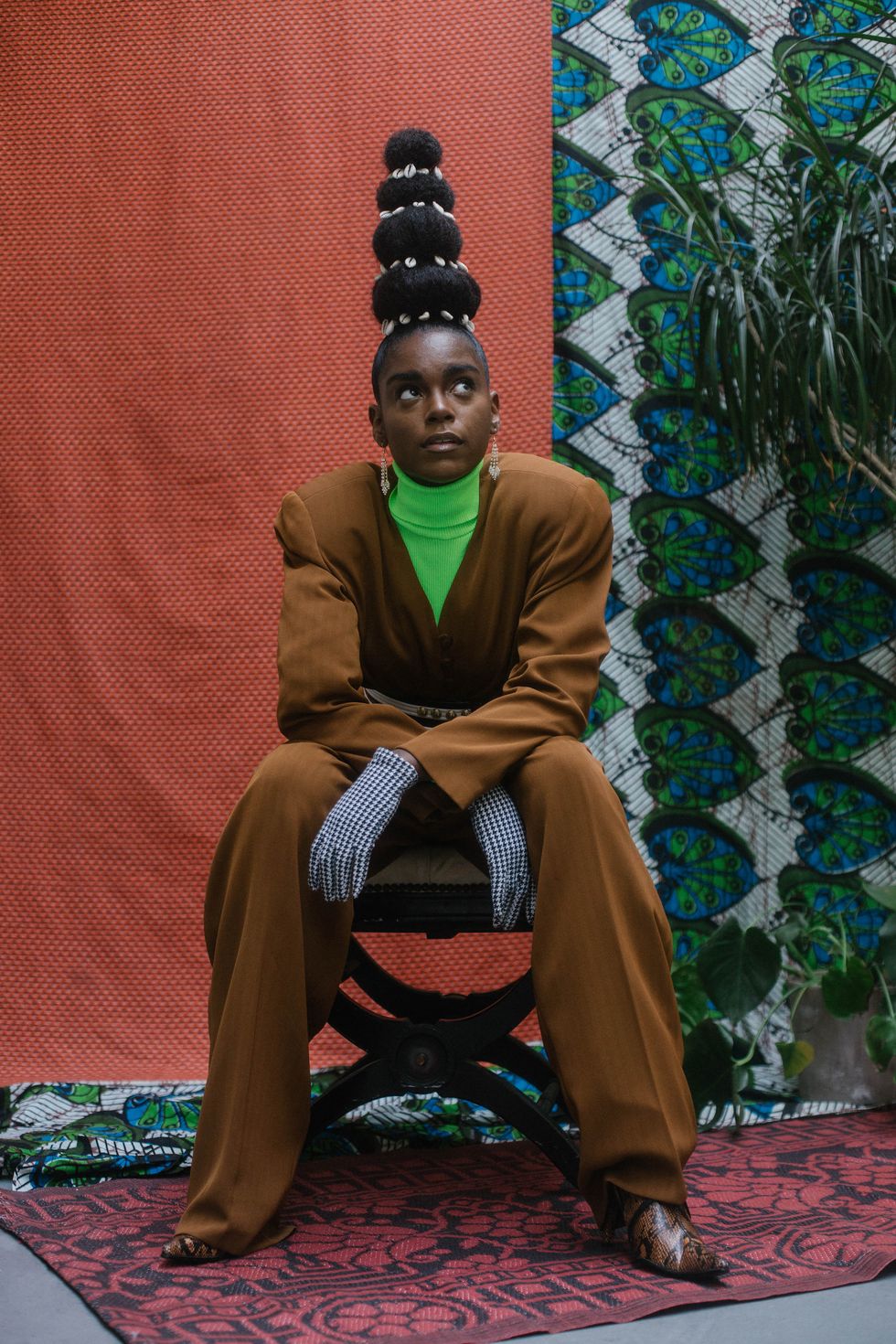 Photo by A Kid Named Trav
What can we expect to see from the Lady exhibit?

November 10, we're doing the event with OkayAfrica. It's going to be an all-around fashion exhibit. We'll have the hair on the model. We're also going to premiere the book there.
Lady seems like more than a book and exhibit, but also a movement. Can you speak more to that?
Honestly, when I had this idea of creating Lady, I didn't know it was going to turn into a movement. It's about having a bunch of creatives come together and feeling included. This is bigger than just the book—it's about highlighting strong black women that are doing a lot in our beauty industry and in our world. We're actually going to have a week long series, highlighting women, artists, fashion, self-care, makeup, photography in order to make it an all-around experience. This is going to be worldwide. I just want to bring people back to their identity. Bring them back to why they are who they are. Bring them back to their vision, bring them back to their goals and center them. That's what Lady is all about.
Be sure to reserve your spot for the "Lady: Hair Art & Fashion Exhibit."
***
Credits:
Hair: @hairbysusy/ @africancreature
Hair Assistant: @chiefchinna / @claudiiful
Photography: @a_kid_named_trav
Models: @djandaj
Styling: @littlebreathatcould / Assistant Styling @nkemvibez
Makeup: @king_kamate
Produced by @beaumondesociety / @j.i.nnamani