Like many creatives around the world, Chuchu Ojekwe saw his schedule get smaller as clients pulled out of confirmed shoots, and inquiries about planning future shoots came to a halt as the number of confirmed cases of Covid-19 around the world and within Nigeria grew. Bars and clubs which previously hosted Lagos' thriving youth and creative scene which Chuchu often photographed closed as did new releases from brands.
---
The 21-year-old photographer broke into the industry by capturing some of the most exciting upcoming musical acts like Wavy The Creator and Tolani, creating editorial for brands like Orange Culture and working with some of the biggest names in the Nigerian media industry like Denola Grey. However, as Lagos, the epicenter of the Nigerian creative scene, has become the epicenter of the coronavirus pandemic in Nigeria with 5,440 of the 11,116 confirmed cases in Nigeria as of the 4th of June, Chuchu like many other photographers is now out of work. When I speak to Chuchu over the phone, the lockdown restrictions have slowly been eased in Lagos but life is yet to truly return to normal.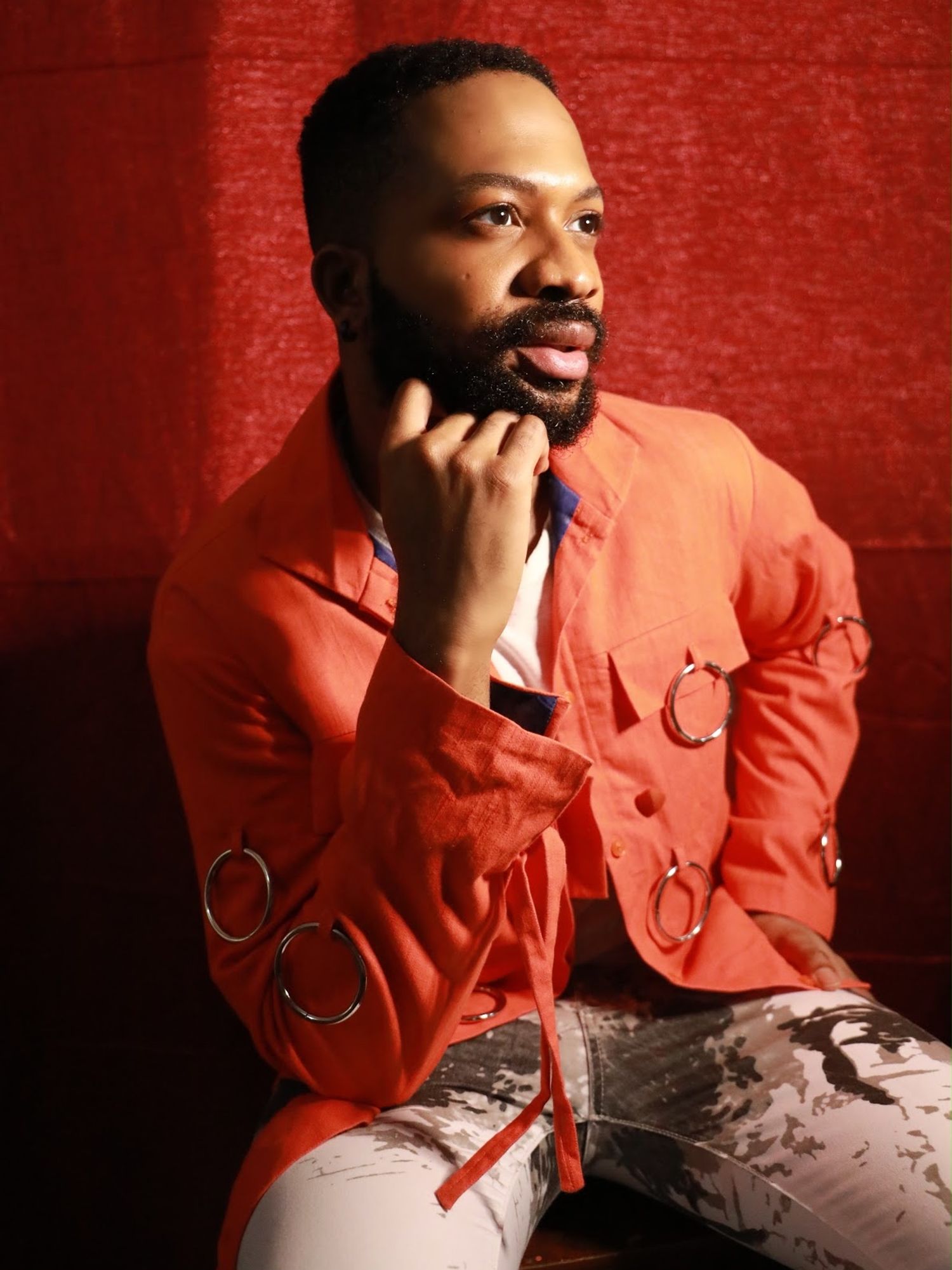 Photo by Chuchu Ojekwe
Photo by Chuchu Ojekwe
"There has been a total decline in the request for photography services in general," Chuchu tells me over the phone. "From collaborations and the rest. People are terrified and would rather be safe than sorry."
Chuchu isn't alone. The Lagos creative scene, which has experienced accelerated growth in recent years, has garnered the attention of many international publications and was poised for a fruitful year pre-COVID-19 has taken a huge hit with photographers being amongst the worst affected. As many of these photographers require being in close proximity to people in order to create they are now in a creative and professional standstill which is farther worsened by the fact that most of them work on a freelance basis.

Fifioluwa Adebakin better known as The Fifographe is one of these photographers.
Photo by The Fifographe
"No one is shooting editorials, advertising companies have halted campaign productions," Adebakin tells OkayAfrica. "No one really needs portraits in a pandemic, so the decline as a photographer has been massive. I've spoken to a few of my photographer friends and they say its really tough, but in the end, everyone has to always figure a way to around the pandemic moving forward."
While the pandemic and the resulting standstill from the lockdown restrictions have affected these photographers and have effectively stopped the bags of many, it has also left its mark of their mental health and their creative spirits. Iyesogie Ogieriakhi, who typically works from Lagos, moved to Benin to be with family just before the Nigerian government announced a travel ban tells me she went to her family because it is important to be with people during this time. She also adds that the pandemic and lockdown restrictions have negatively affected her creativity. "It's hard to create and feel creative when the world is at pause," Ogieriakhi tells me, "Some days are good; there's a burst of energy and you feel very productive other days you're just trying to stay afloat because of all the stress."
Michael Oshai, a freelance Nigerian-American photographer living in Lagos, responds similarly when asked about his mental health during the lockdown. "There are good days and bad days, mostly lazy days." Oshai says, "I realized I get most of my inspiration interacting with people and spending time outdoors. So being indoors for the past few months has crippled my creativity. Some days my anxiety gets the best and I sink into overthinking, other times I'm able to snap out of it and remind myself that this is temporary. I try not to put unnecessary pressure on myself and take the day as it comes."
Photo by Michael Oshai
Photo by Michael Oshai
The toll this pandemic has taken on these photographers is particularly telling. From the lack of jobs resulting in unplanned financial constraints to being forced to stay indoors which is a new and unwanted experience to many of these photographers who feel cut off from the world and creativity, it is safe to say that. For photographers like Fifo who mostly photograph people and events, this lockdown is possibly the worst thing that could happen but in the spirit of making the lemonade out of the lemons 2020 keeps throwing, Fifo is turning the pandemic into a time to self reflect.
"I photograph mostly people and I get inspiration from just being out, at social gatherings and events." Fifo tells OkayAfrica. "Naturally not being able to just go out and be inspired has forced me to soft-pedal on creativity and focus on just my identity as a photographer. So during this pandemic, it has given me the time to think and reflect on what stories have defined my work, and how can I work towards growth as a photographer when all this is over. You just have to look at the positives you know, keep yourself busy, or just relax sometimes."
The effect of the lockdown on the creative industry and the creatives that make them is a far-reaching one as photographers in the US also battle with creating at a time when they can not be around other people. In the spirit of ingenuity and using technology to bypass the need to physically be in place to photograph a person, photographers are making a pivot to FaceTime shoots and the likes. Speaking to these photographers, the consensus is clear - the possibility of this happening in Nigeria is low and the reasons vary.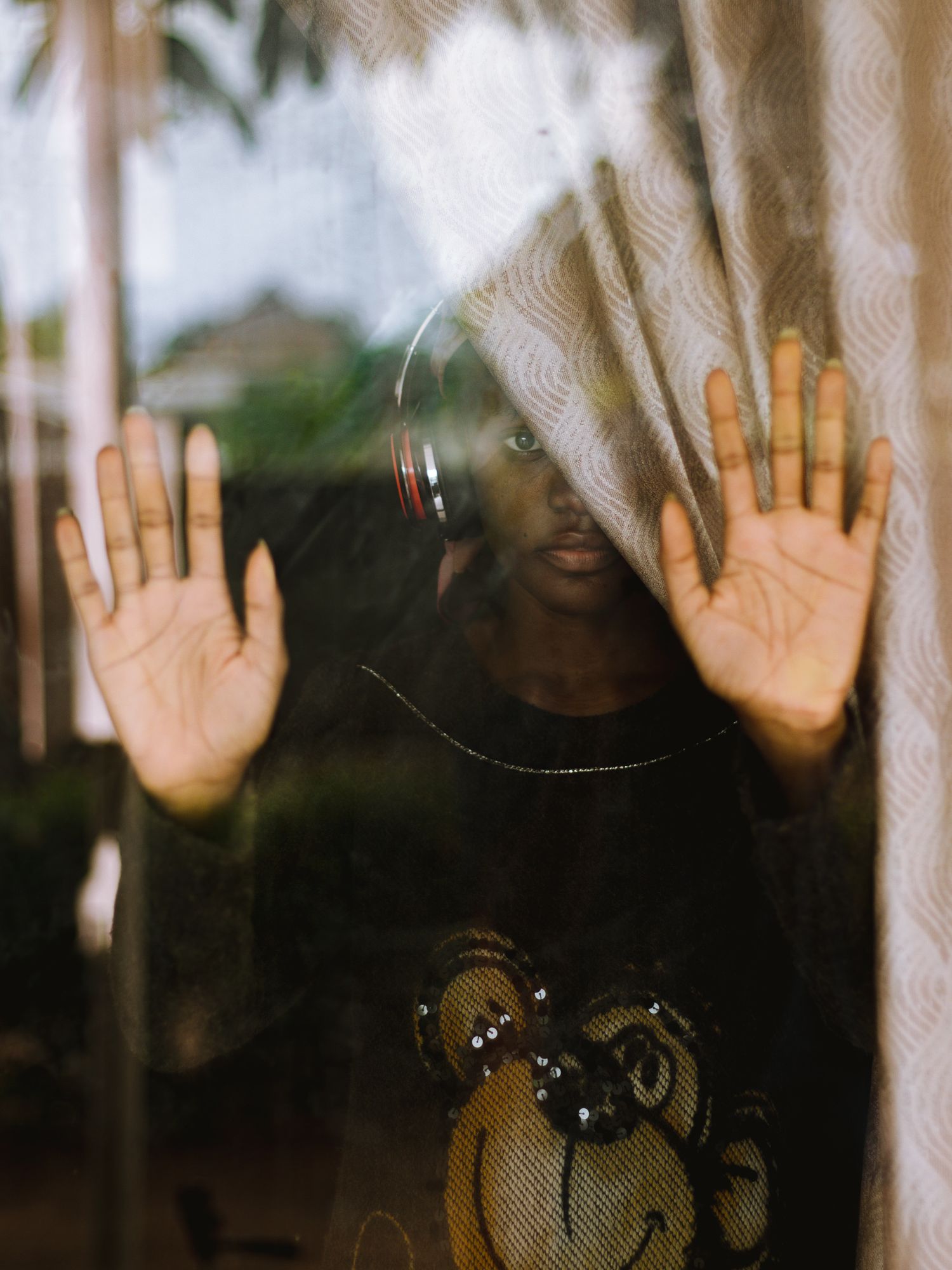 Photo by Iyesogie Ogieriakhi
Photo by Iyesogie Ogieriakhi
"It is really not the same, I've seen all the amazing photos via FaceTime shoots and I did try one myself and it cannot be compared to shooting in person," Adebakin states. "I think it is possible though, I am just not sure it's something that photographers or clients here will gravitate towards easily. From my experience though I feel like it's a whole new creative adventure and can be exploited more for personal projects."
Ogieriakhi's reply when I ask her is considerably more succinct. "Trying really hard but I don't see it happening,'' She laughs. ''Nigerians paying for facetime shoots seems like a hard sell to me." Ojekwe on the other hand, actually believes it is possible.
"Anything is possible, just have good WiFi and stable electricity. Oh, please don't use an outdated iPhone/Mac to shoot. You'll be playing yourself."
As the lockdown in Nigeria is easing up, some photographers are trying to return to creating and shooting while adhering to safety measures but with brands and companies holding off on investing in photography in such uncertain times, things are still far from returning to normal but these photographers are insistent on adapting to these tough times and creating nonetheless.