Audio
Introducing Joburg's Ambient Beatmaker Hlasko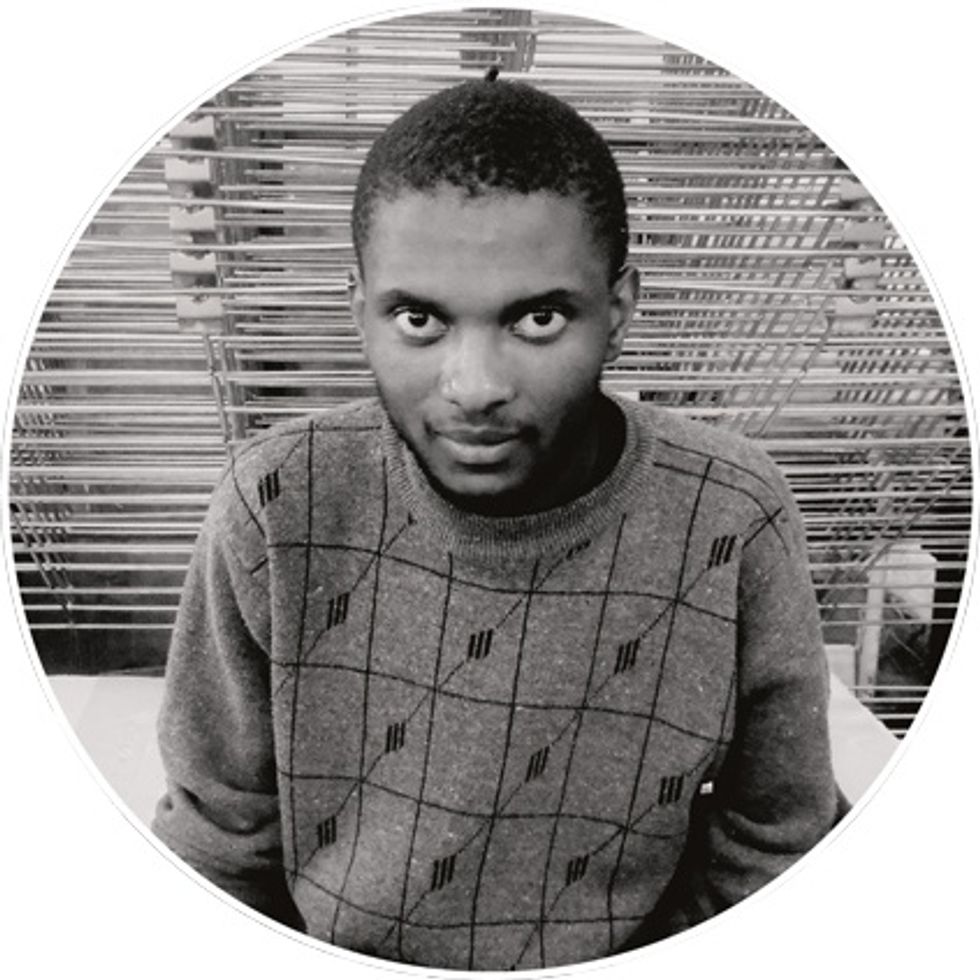 Joburg producer Hlasko is our latest ambient obsession. Listen to his latest "Hope You Come" and get to know the South African beatmaker in our Q&A.
---
It wasn't long after we were introduced to the ambient sounds of Hlasko, a new name in Joburg beatmaking, that we became devotees. His meditational productions still have us reeling from an office-wide, "Lotus Flower"-like trance. We knew very little about the producer behind this sudden surge in computerized lo-fi delights — we wanted answers, and we got them directly from the daze-inducing artist. Get to know Hlasko and acquaint yourself with his beatmaking CV below.
OKA: There's an air of mystery surrounding your work. Are you new to music-making? Where did you come from?
Hlasko: I wouldn't say I'm new to music-making, I'd always gotten a kick off of humming tunes and banging on things, I only began fooling around with composing on a computer program in 2011, got addicted to it (literally) and began recording since then. Where it comes from, I don't really know, my grandfather who's nickname I use a pseudonym used to be a composer and was classically trained, I guess he just keeps sending me tunes and I respond by putting them out.
OKA: Describe your personal style:
Hlasko: Donnie Darko works as a printmaker.
OKA: Who are some producers you're into?
Hlasko: I really respect the whole nineties Trip Hop and Ambient scene, Tricky (of course), Mathew Herbert, Geoff Barrow, Liam Howe and currently South African producers are doing everything right, Apple Sawc, Richard the Third, LV, Felix Laband, much respect!
OKA: Why use Yayoi Kusama for your cover art?
Hlasko: Yayoi owns my soul right now, I think she has an incredible way of expressing herself through her work, and I completely relate to that. I sorta enjoy the idea of being camouflaged within a work and allowing a space to consume you. Self-obliteration is to me as infinitely exciting as time travel, I like to explore that within my work too.
OKA: What's your favorite neighborhood in Joburg?
Hlasko: Norwood, I often visit some of my favorite people there. It's quiet and there's a really great bookstore there, a bit dead, but I love it.
OKA: What kind of car do you drive?
Hlasko: I do not have one yet. I walk a lot.
OKA: What's your favorite sneaker label?
Hlasko: Converse, they own me. for now.
OKA: Where do you get your hair cut?
Hlasko: I cut my hair myself, mirror, clippers, done.
OKA: Where would you like to be 5 years from now?
Hlasko: On stage with Under Byen.