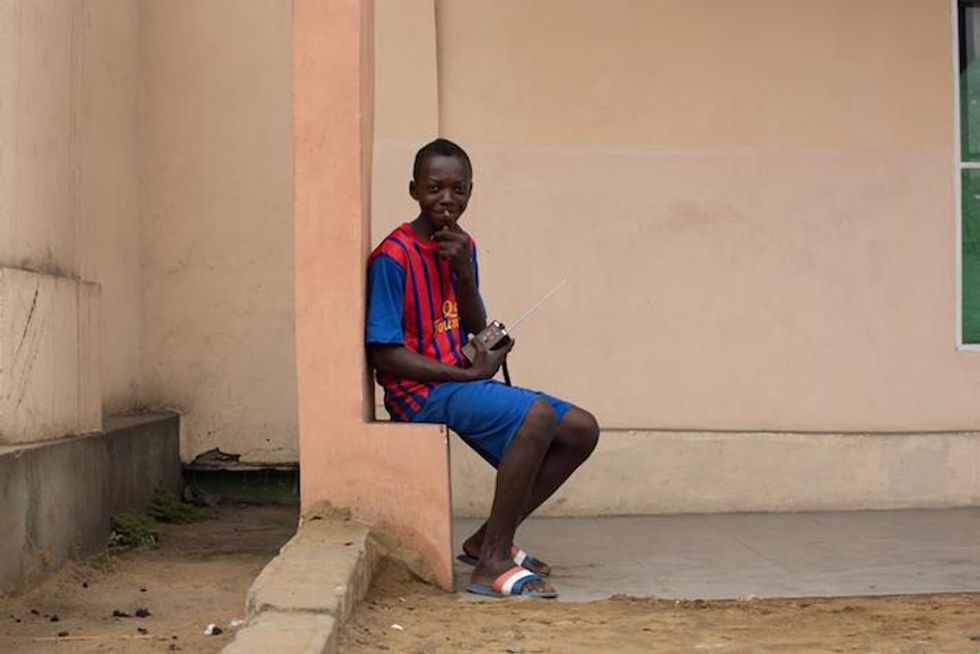 ---
Brandon Stanton, the photographer behind Humans of New York, has been taking his project around the globe as part of a 50 day United Nations "World Tour" that began in August. The tour is an effort to promote the UN's Millennium Development Goals, which consists of eight targets that all 191 UN member states have agreed to try to achieve by 2015. So far Stanton has visited Iraq and Jordan and plans to visit seven more countries, including Ukraine, Haiti and South Sudan. He's currently in the Democratic Republic of Congo, where he's spoken to and photographed businessmen, artists, children and numerous others he's come across on Kinshasa's streets. Though sponsored by the UN, in a New York Times article, Stanton claims that his work is apolitical. "I purposely and pointedly try to avoid infusing any meaning in the work." Particularly in regards to these DRC pictures, we don't see how you could separate the NYC photographers images from their social, political and cultural context. View ten photos (and their accompanying quotes) from Stanton's ongoing portrait series in Kinshasa below.
"We don't like pictures like this. It it not good to deduce an entire country to the image of a person reaching out for food. It is not good for people to see us like this, and it is not good for us to see ourselves like this. This gives us no dignity. We don't want to be shown as a country of people waiting for someone to bring us food. Congo has an incredible amount of farmland. An incredible amount of resources. Yes, we have a lot of problems. But food is not what we are reach for we need investment. We need the means to develop ourselves."
"There is a stigma in this country around women with jobs. So I want to start an organization that provides girls in the Congo with examples of women around the world who have balanced family and career. Most men in this country think it's only about money. They think: 'If I make enough money for us to live, then my wife should take care of the children.' The common belief is that a woman who works is hurting her children. People don't realize that children also gain from the knowledge and experiences of their mother."
"It's very difficult to get a job on the basis of your education. All the people who have jobs to give, give it to their family. Not only does it benefit their family members, but it benefits them as well, because now they have less dependents."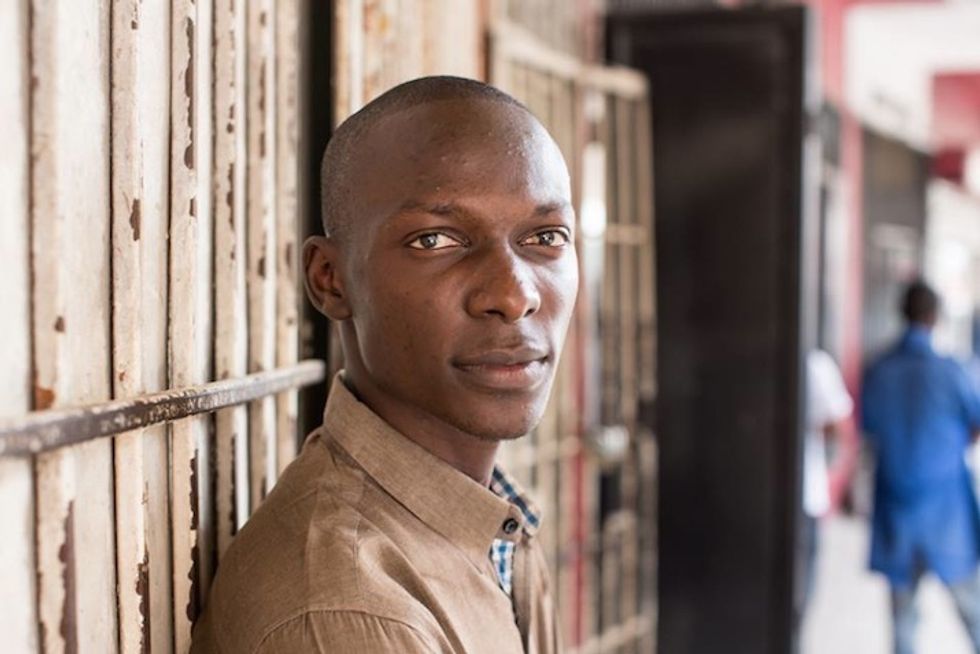 "I'm studying to be a civil engineer. Congo needs everything: bridges, roads, buildings, wells. The country is like a workshop."
"It's always been my dream to have a successful business. I'd like one day to open more stores, and maybe even expand into the provinces. But the conditions are very difficult to start a business. Taxes are very high and services are very limited. The electricity was out for eleven days last month, but I still had to pay for thirty days. And when I try to use a generator, the costs are so high that the customers stop coming. It's very difficult."
"I have a one-and-a-half year old daughter at home. There are two things that we do every day. When I get home from work in the evening, she runs to me, and asks me to buy her a sausage. And every morning when she wakes up-- at exactly 5:30 AM -- she needs to go to the bathroom, and she screams for me to bring her the pot. She never screams for Mom. Just for me. How this became my job, I don't know."
"What's the score?"
"2 - 0"
"Who scored the goals?"
"I scored them both."



"The youngest one is the most courageous. If somebody is picking on her sister in Sunday school, she'll go after them!"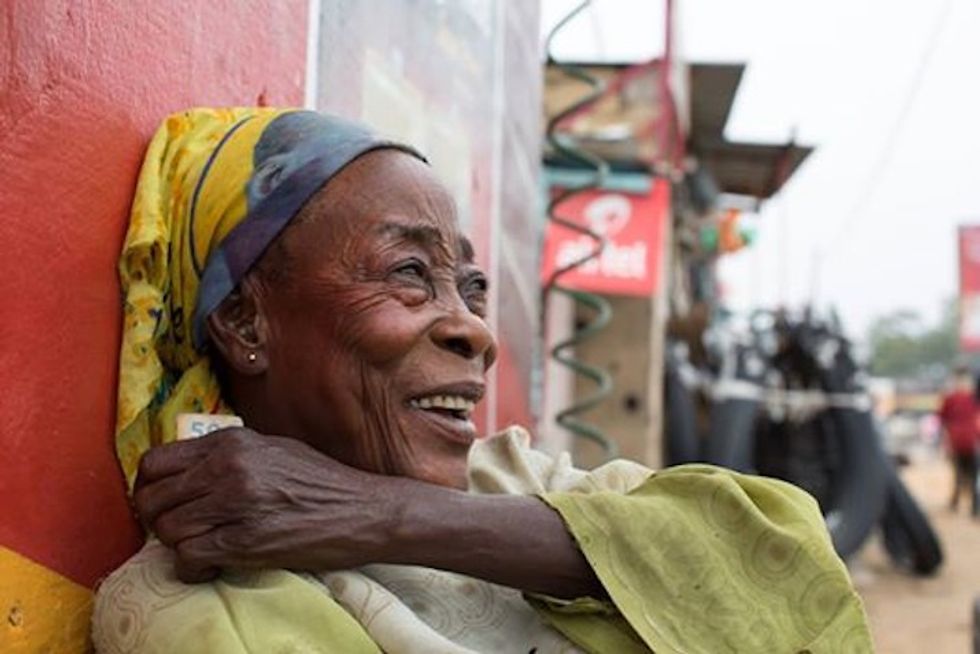 She said she'd let me take her photo if I bought some peanuts from her. Afterward, I asked if she could remember the saddest moment of her life. She laughed, and said: "You're going to need to buy some more peanuts."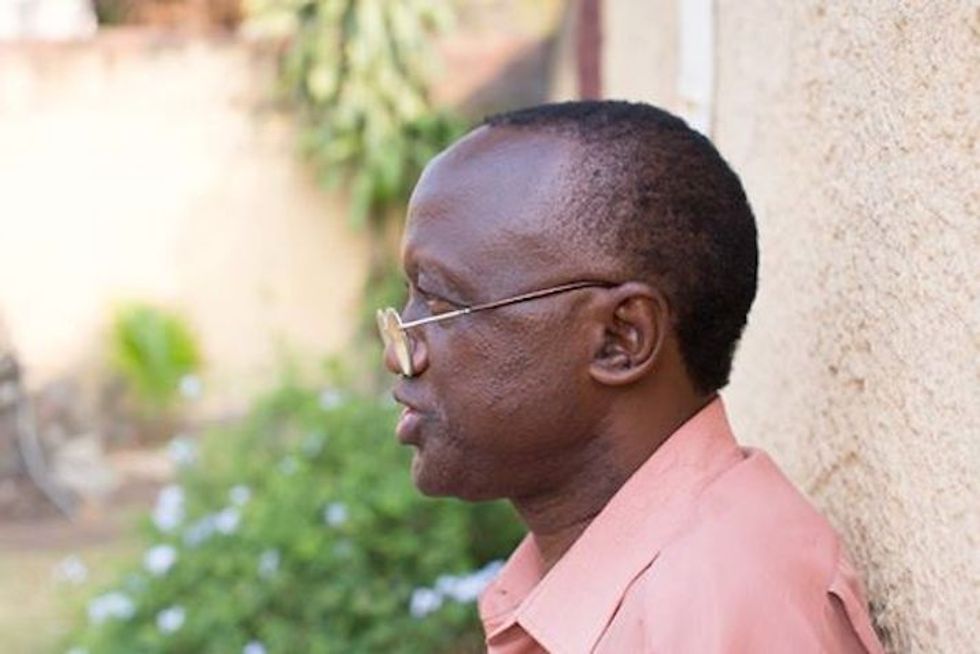 "I've had to run from war twice. Both times I left good jobs behind, and it was very painful. The second time was the worst. I thought I'd escaped a hopeless situation, and then it happened again. You can feel when war is coming to your town. Traffic picks up. People's faces begin to look very worried. Nobody cares for each other. If someone talks to you, you can tell that they want the conversation to end as soon as possible. The second time I had to run, I thought: 'This time I have to get as far away as possible.' So I came all the way to Kinshasa."
"Were you worried the war would reach Kinshasa?"
"No. Because the wars have all been about Kinshasa. So if the war reaches Kinshasa, the war is over."