The biggest surprise of the 2022 Headies came in the Best Alternative Album category. It was a category boasting projects like Femi and Made Kuti's majestic Legacy +; The Cavemen's sprawling sophomore, Love and Highlife; and Basketmouth's incisive debut, Yabasi. But it was rising singer Ibejii who emerged as the winner with his Intermission EP, shocking fans who had expected one of the more traditional names to walk away with the award.
When we spoke with Ibejii about the win a couple of weeks later, the singer was still stunned. "It's an incredibly humbling experience to be on the same platform as the likes of The Cavemen, Brymo, and so on," he said on a Zoom call. "These are artists that I have the highest regard for and I think that they are incredible at what they do. To be on that platform with those artists was humbling but, beyond that, I felt honored, elated, and excited. I didn't expect it, not in the slightest bit."
Ibejii has been putting in work for over seven years. And Intermission , which dropped in 2021, came on the back of a four album run that distilled angst, pain, and radical joy into critical dispatches on the human condition. Yet, while each album has expanded the profile of Ibejii, very little is publicly known about the singer who admits to having built "a life away from music" before he was steered into to the craft by friends.
"The initial trigger was a conversation I was having with friends about what else we'd have done if we hadn't done 'x.' In my case, 'x' was a certain life. I had a life in law and business and the question was having done those things, what else would you have wanted?," Ibejii said. "My honest answer was that I have had a good life and enjoyed everything I'd done but there was one thing that I would like to be able to do and that was sing.
"[At that point] I've never sung in my life, not in church, not anywhere. And they told me that if I wanted to do it, I needed to push myself. So, I called a friend of mine that was in music, and I told him I wanted to make one song. Seven years later, I've done hundreds and hundreds of songs. I just can't get out of the studio."
I've done hundreds and hundreds of songs. I just can't get out of the studio."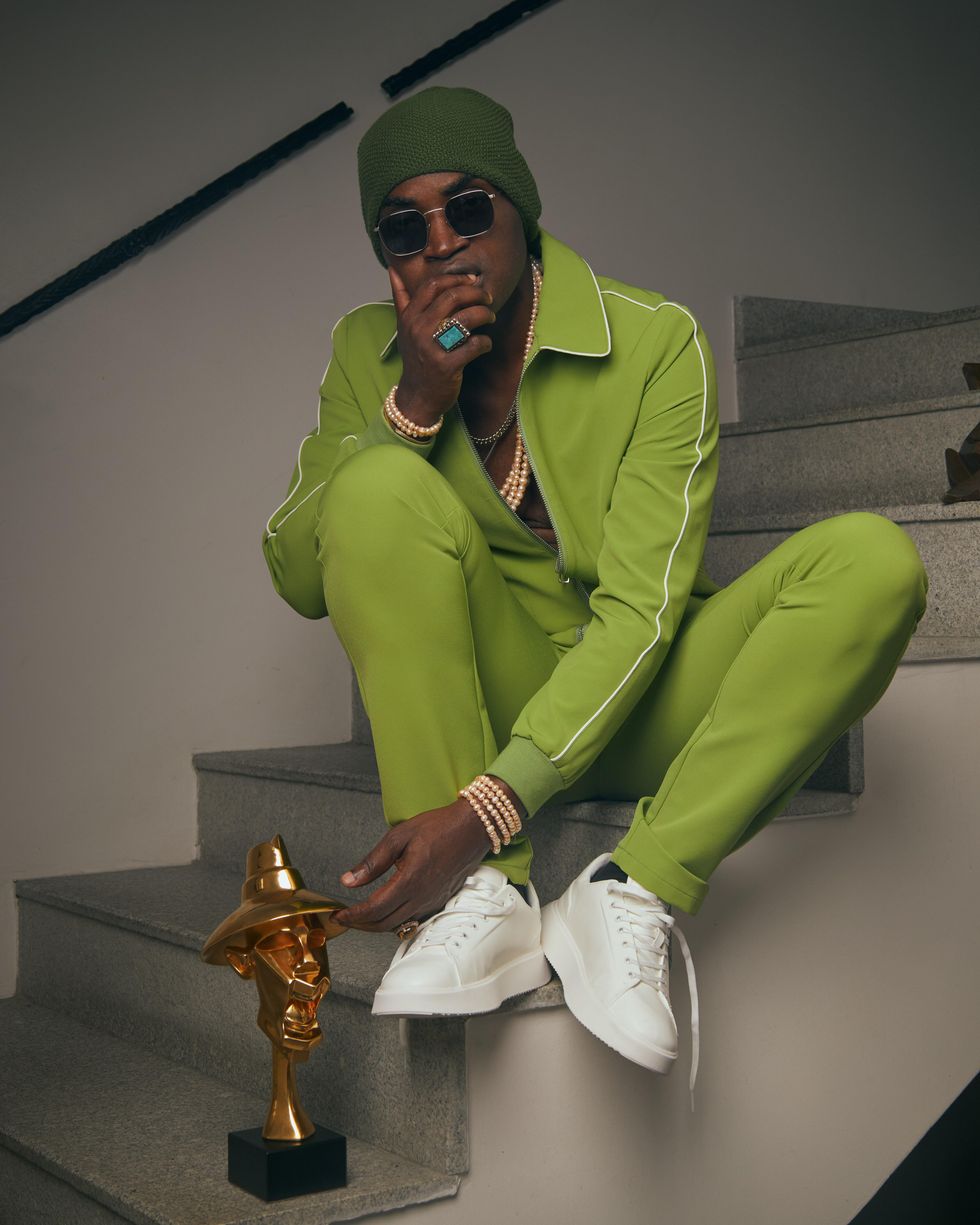 "I've done hundreds and hundreds of songs. I just can't get out of the studio," Ibejii said. Photo Credit: Àdé West
While the singer is reticent to share details about his private life, he admits that his stage name is inspired by coming into the world as a twin. A friend recommended the name to him, knowing that the singer struggled with that aspect of his upbringing.
"He said he knew I've always 'hated being a twin' but it's not so much "hate" [it.] I just have baggage that comes from being born a twin. But you need to embrace it because it's the truth of who you are," Ibejii said. "The reason that I finally settled on that name is that it's the truth of the circumstance of my birth but it also speaks to having multiple dimensions to one's self. Ibejii allows me to be the man and the alter ego. The alter ego does music and the man has a life so I never lose myself."
Ibejii's oeuvre is deeply marked by a connection to the Yoruba language that he describes as instinctive. Gonto , a stirring polemic against bad governance and global injustice, displayed a poetic understanding of the cadence and flow of his native tongue.
"Writing in Yoruba gives me uncanny freedom to reconnect with the source, with the origin of culture," he said. "It is a prideful exercise of the rare privilege to communicate in a language that by most accounts is perhaps the most musical of languages. Yoruba is the freedom to express. Yoruba is connectedness."
Ibejii - Gonto (Official Music Video)
That urge to connect with people and bring them into the core of his feeling has allowed Ibejii to create some of the most intuitive soul albums out of Nigeria in the last decade. Tribal Marks , a jazz-inflected extravaganza of buttery sonics, is a search for identity while Ìlù Ìlù , accessorized by traditional instrumentation and grand guitar slicks, projected the essence of Yoruba pride and cosmology.
His latest body of work, Post-19 , is a tender, whole-hearted enquiry into the nature of time and life. The album tells the story of his relationship with his father, who died in December 2021.
"Twenty-five minutes before my father died he called me to chat with me in the morning and I got a call 25 minutes after asking what I had discussed with him because he went back to bed," Ibejii said. "It was just his usual call to pray for me and check up on me and they told me I needed to talk to him because he only listens to me but he was quiet, my father was gone peacefully into the night. So, Post-19 was a reflection by me on this thing called time and life and it extended into circumstances and relationships."
Opening himself up to contemplating time and life on Post-19 has inadvertently opened up a new oasis of expression within the singer. And he says that his forthcoming body of work, due out early next year, is centered on love.
"I've always talked about things that were external and had influences on me but I decided that I wanted to talk about love this time," he said. "The love of parents. The love of siblings. The love of children and the love of friends and neighbors and so on but also the love of flesh. I've never really tackled it head-on."
Ultimately, Ibejii's career represents a chance to become the best version of himself. And while his Headies triumph came in the alternative music category, the singer believes that the schism between the mainstream and alternative in Nigeria is bound to disappear, drawing parallels between the evolution of the alternative space to the work of some of the most inventive Nigerian acts operating today. "I think it's inevitable that sub-cultures become cultures," he said. "I know that when people think of alternative music, the mental image is still Asa, Beautiful Nubia, and so on. But listen to Tems, that's alternative music. Listen to Asake, listen to Naira Marley, and even Burna Boy, these guys are presenting music in ways that tell stories in a very unique fashion."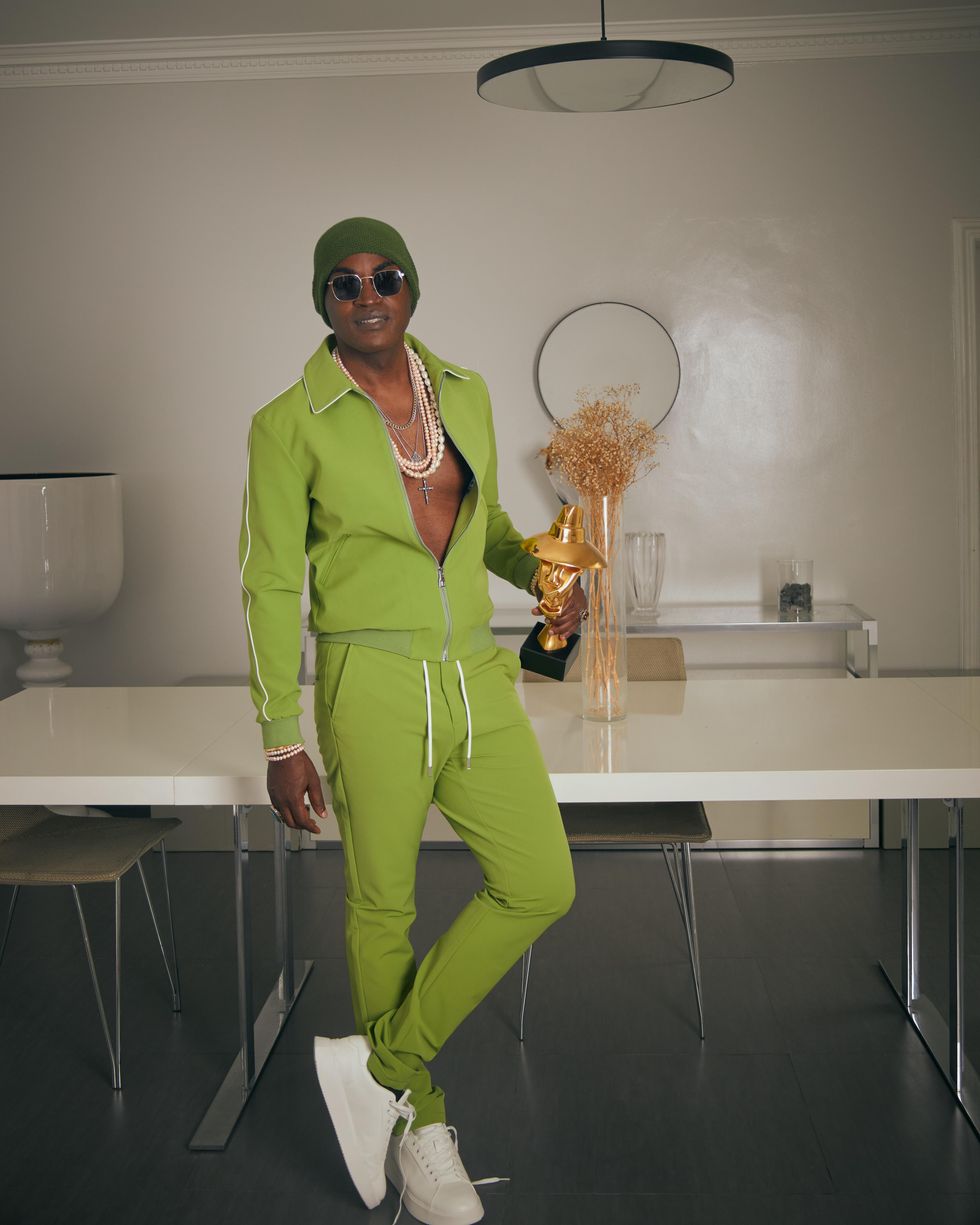 Photo Credit: Àdé West