Stream Ibeyi's Self-Titled Debut Album
Hear Afro-Cuban twin sisters Ibeyi's debut full-length for XL Recordings in its entirety.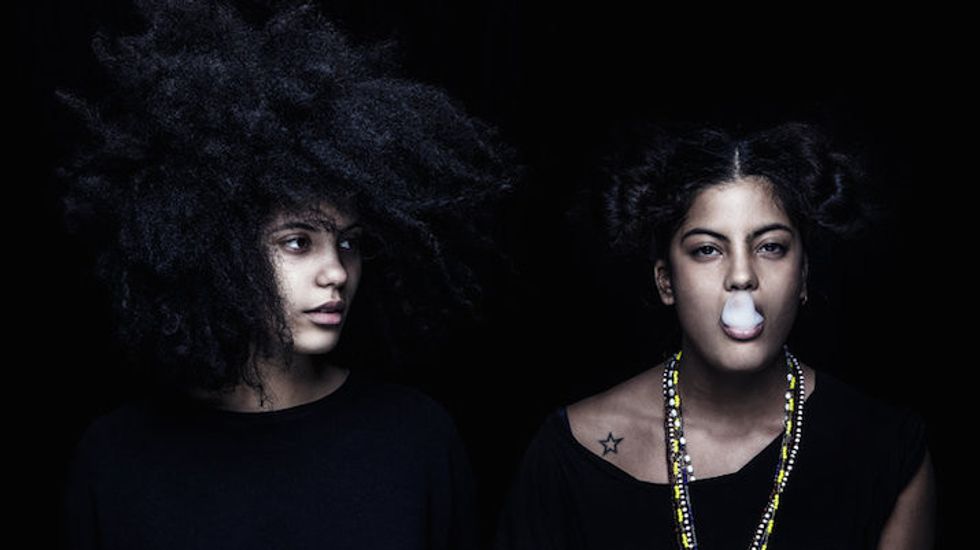 ---
20-year-old twin sisters Naomi & Lisa-Kaindé Díaz are readying the release of their debut album as Ibeyi next week. Their self-titled LP, produced by XL label head Richard Russell, is heavily indebted to the Parisian-born twins' Afro-Cuban heritage (they're the daughters of famed Cuban percussionist Anga Díaz). The 13-track album expands on Ibeyi's blend of santería themes, cajón & batá percussion, downtempo hip-hop elements and electronic sounds. The sisters' songs also include elegies to their deceased family members ("Think Of You" is about their father, "Yanira" their late older sister) and run through a host of references to Yoruban orisha spirits ("Eleggua" and "Oya"). Stream the album in its entirety via NPR. For more, check out the the twins' previously featured videos for "Mama Says," "River," "Oya," and "Ghosts" and watch our episode of Okayafrica TV with Ibeyi below. Ibeyi is due February 17 on XL Recordings and is up for pre-order now on iTunes/Amazon UK/XL US Store.
>>>Stream Ibeyi's Self-Titled Debut Album (via NPR)
Ibeyi Tracklist
1. Eleggua (Intro)
2. Oya
3. Ghosts
4. River
5. Think Of You
6. Behind The Curtain
7. Stranger / Lover
8. Mama Says
9. Weatherman
10. Faithful
11. Yanira
12. Singles
13. Ibeyi (Outro)