Over the past three years, Glory Edim, the founder of Well-Read Black Girl, has managed to foster an intentional community of black women who love all things black literature. Her brainchild has evolved from a book club, to an expansive online community, to a festival and now, to a hard-cover collection of must-read essays from black women authors she admires.

The Nigerian-American author and community builder recently celebrated the release of her debut anthology, Well-Read Black Girl: Finding Our Stories, Discovering Ourselves, at the second annual Well-Read Black Girl Festival at Pioneer Works in Brooklyn. The event was filled with vibrant, intergenerational energy from black women who gathered to celebrate Edim and to celebrate each other. The festival opened up with intention setting, a music performance, with a keynote from Patricia Smith of Teahouse of the Almighty, who Edim wanted to highlight for attendees who did not have the poet and author on their radar.
One question connected the day-long conversations and workshops: When did you first see yourself in literature?
Edim answers the question through her curated anthology, which features a collection of essays by prolific black women writers on the importance of recognizing the need to have the opportunity to find oneself through literature. Featuring Jesmyn Ward, Lynn Nottage, Tayari Jones, Gabourey Sidibe and more, the Well-Read Black Girl anthology is the reason we turn to books.
We caught up with Glory Edim to learn more about her experience curating the anthology, her reflections on year two of the Well-Read Black Girl Festival and what she has in store for her community and readers next.
---
This interview has been edited for length and clarity.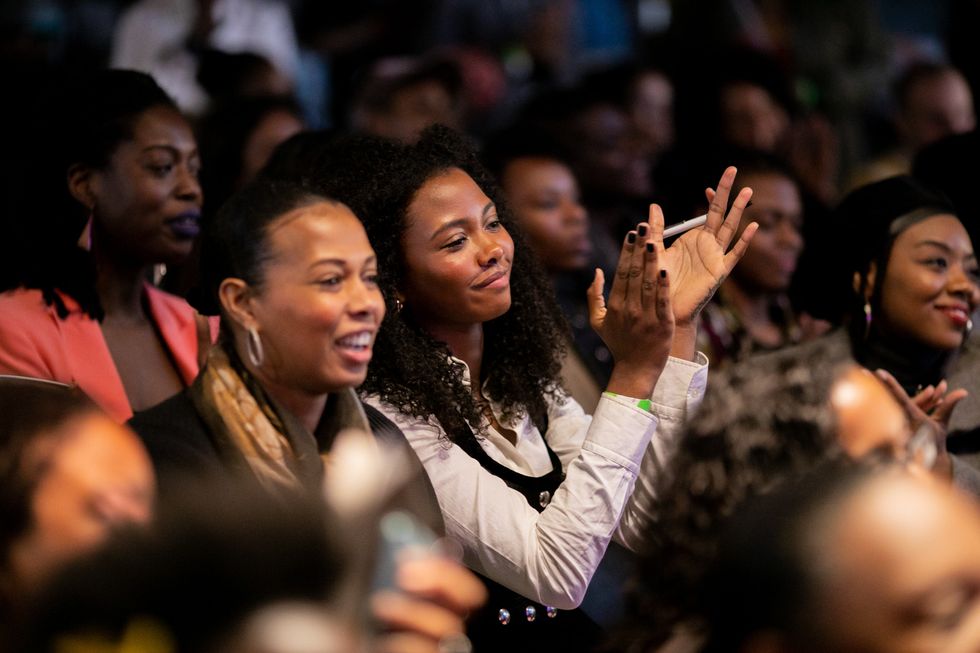 Well Read Black Girl Festival: 2018. Photo by Shane Drummond.
What was the reception to your anthology like at the Well-Read Black Girl Festival—or even since the book was released?

It's just been a lot of positive energy. I signed a lot of books. It sold out at the pop-up book store that we had. People were asking questions and most importantly, they were telling me their own stories. I was hoping that the question posed would motivate people to think about that question for themselves. And that's been happening a lot, where people are coming up to me and telling me their experiences—when they first saw themselves in a book or a book that really held their attention as a young person and changed their perspective.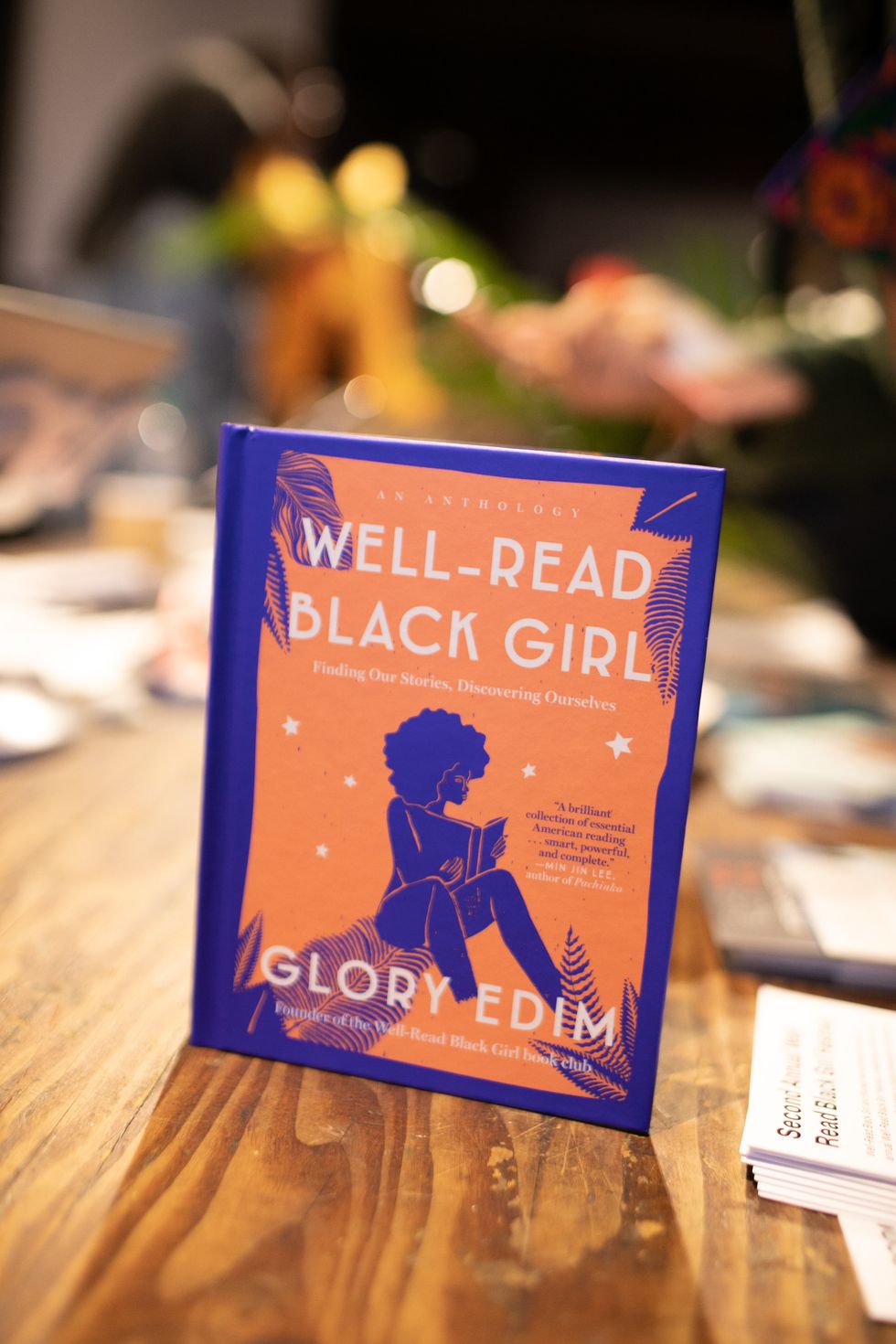 Well Read Black Girl Festival: 2018. Photo by Shane Drummond.
Well Read Black Girl Festival: 2018. Photo by Shane Drummond.
What was your process around selecting and approaching writers to contribute to the anthology?

At first, I went to people who were familiar and very supportive of the book club from the beginning. So the majority of the women have either been book club picks, or I worked with them one-on-one to work with the community: Jacqueline Woodson, Zinzi Clemmons and even Gabourey Sidibe—we really supported her memoir That's Just My Face when it came out. When it was time for me to really put this anthology together, I just immediately thought about the women I worked with. And then, the second layer of that was thinking about writers I had read who really inspired me and who I wanted to have a connection with beyond just liking on Instagram or retweeting, and the first person that came to mind was Lynn Nottage in the collection because I wanted a wide array of different types of stories.
I really wanted to have a playwright in the book and she is the ultimate playwright when it comes to black women. And that was a cold call. I ended up reaching out to her and she was so generous and responsive. I had my dream list, I also had people that I was confident that they, if they had time or were available, would want to support the collection.
For someone whose first introduction to Well-Read Black Girl is through the anthology. How would you walk them through the book?
If the Well-Read Black Girl Anthology is their first introduction, I want it to be a very eye-opening experience and I'm looking for it to have an immediate heart connection, where it is something where you feel as if you're in conversation with the writer and it is giving you a sense of your own self-identity. Their essays are just well-crafted and there's a brevity to them. So you don't have to start from the beginning and go all the way to then end. You can really open up the book anywhere and enjoy the collection. And I hope that people consider their own memories and go from there and think about the times there were things that changed their perspective on life. I think that's really vital for the reader to just consider their own experience as they're reading.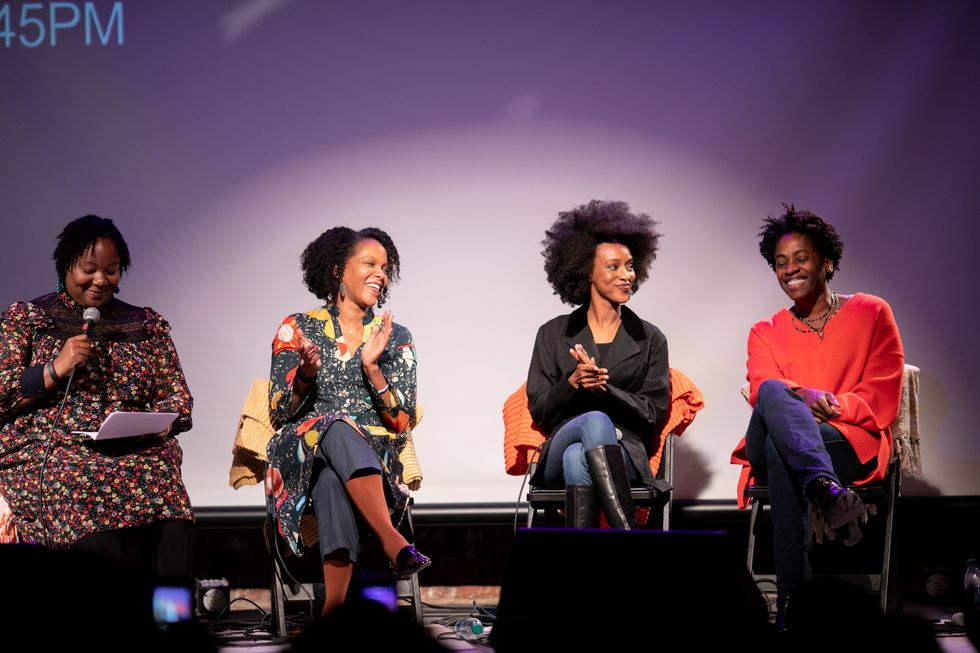 Well Read Black Girl Festival: 2018. Photo by Shane Drummond.
As the editor of this book, did you ever imagine that you'd have such an opportunity? What was the actual process of putting the anthology together like for you?

I'm grateful for the opportunity to praise these women and to praise their work in a public and highly celebrated way. I didn't think that I would have this opportunity and it's so much because of the community that's really trusted me. And they believed in my vision and how I curate things, whether it's the book or the Instagram account. It's been a learning experience for me and really stepping into my own self. But as the editor, it's been a new experience. Especially when you're editing people you really admire.
Trying to edit Jacqueline Woodson or Tayari Jones or Jesmyn Ward is something that left me, at times, really feeling uncertain or unconfident. And the moment I was able to get over that fear, I just realized that the anthology was a complicated and beautiful piece of work. But it was something I wanted to use to really crystallize the power of what black female identity means in literature and offer a new contemporary analysis of our work and our emotional memories. And I think my editing process, in general, was rather intuitive. It was best to pay homage to the people that I really admire like Toni Cade Bambara or Audre Lorde.
There's a connectivity with the stories because meaning and identity are really looked at as a way to explore the personal journeys into black womanhood. When you look at every single story, that is the common theme: who are you, and why are you this way? And I think it goes without saying that it's my favorite question, I really like to ask "why" and I like to either explore the reasons people do the things they do or the things that motivate them or inspire them. And again, the anthology is just full of exploration and the beautiful sense of self-determination. Every one of these writers is very self-disciplined, self-determined and they want to perceive themselves.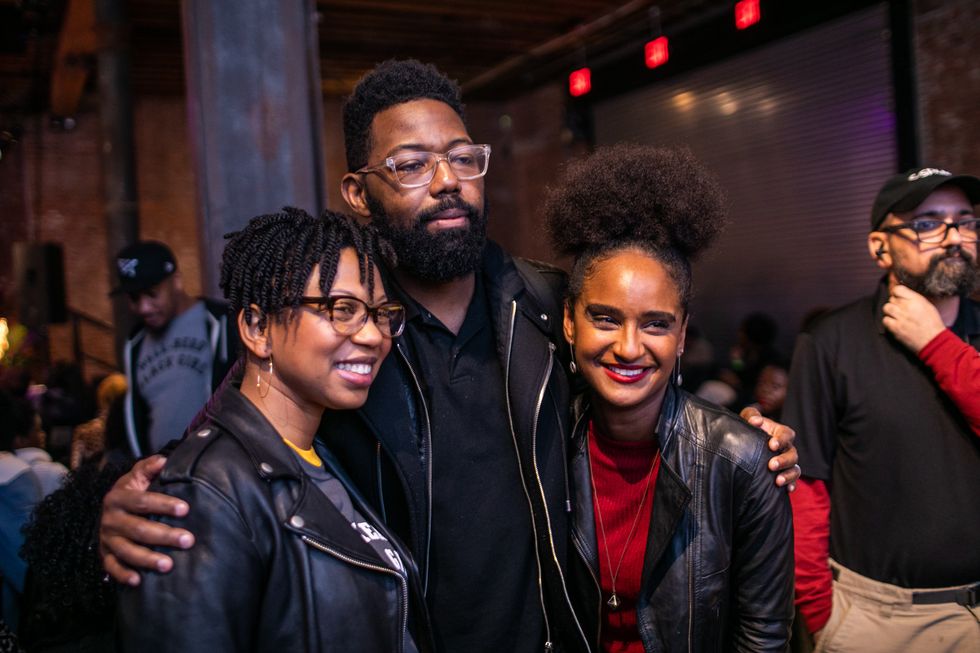 Well Read Black Girl Festival: 2018. Photo by Shane Drummond.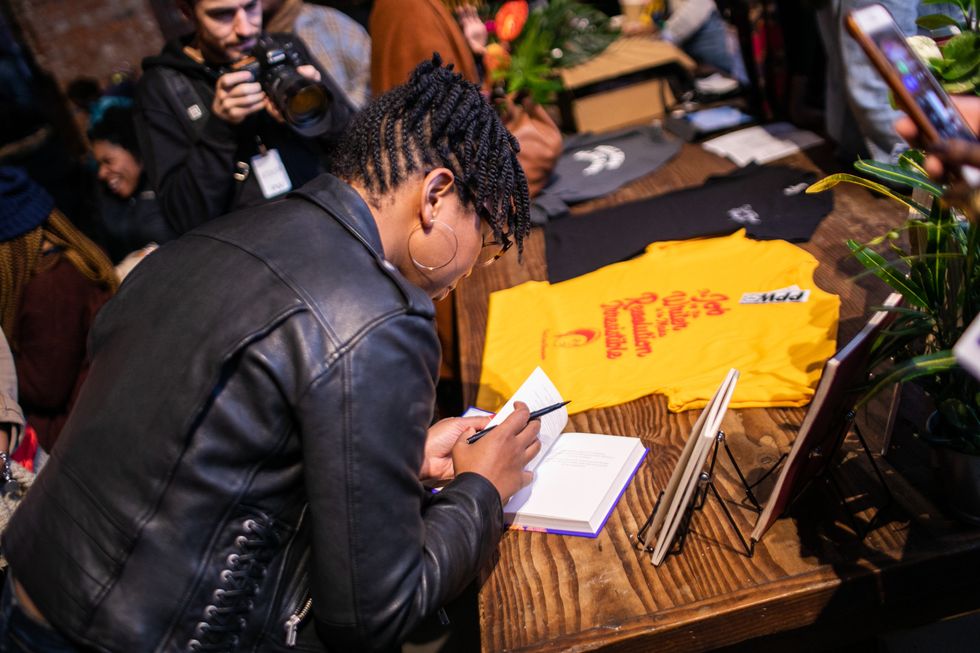 Well Read Black Girl Festival: 2018. Photo by Shane Drummond.
My last question for you is, what's next? I'm sure you're continuing to work on more things.

I'm working on a memoir, and it actually feels really weird saying memoir, because it really focuses on 5 years of my life, which was my senior year of college and then a few years after.
And during that time, my mom was ill and she suffered from severe depression. And it was really, really debilitating to the point where it really rendered her silent. She didn't talk often. And that was a time where me and my brothers really banded together to take care of her. Unlike most Nigerian families, our family is very small. We have a lot of family back home, but we don't have a lot of family in the States, so I have a lot of kinships, you know? I have a lot of folks I call Aunty and Uncle, but they're not really related to me.
When it came down to it, I really had to take care of my mom and my brothers. I had support, but not in that way where you're about to just move over to someone's old house. I really had to figure things out. And people did help in all the ways they could, but not in a way that I could've really just rely on it. I'm writing about that experience and I'm talking about black identity, what it means to be Black American and Nigerian, altogether. And what it means to really find nourishment in fiction, because that was a really tough time in my life. I was in college and didn't have access to therapy, so I really relied on books and reading to help me cope during these periods. Even right now I've been going through my journals.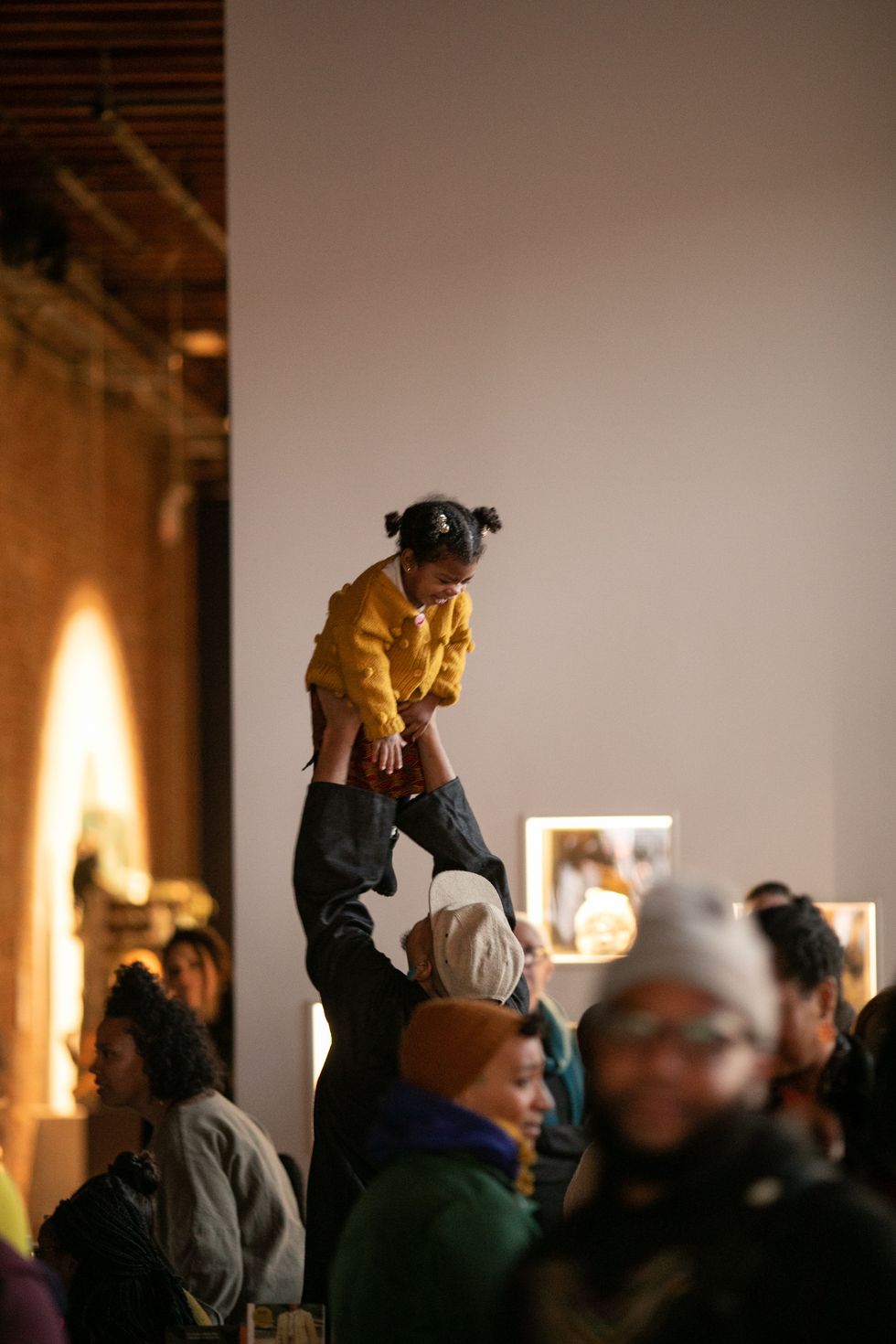 Well Read Black Girl Festival: 2018. Photo by Shane Drummond.
Because my mom wasn't talking a lot, she wrote a lot of letters. At that time I really thought maybe my mom would never talk again, so I was trying to figure out what our lives would be moving forward. So if she never talks to us, does this mean that she'll listen to me forever? Do we move back to Nigeria? We were constantly trying to figure out how to create a life with this new, rather abrupt, thing that happened. The first year, I thought maybe this is a phase and she's not feeling well and will get over it. But then year two came around, and I was like, this is not changing, so we have to figure out how to overcome this together. In all, it happened over five years.

I was trying to get her treatment and she finally did get treatment. And now if you knew my mom, you would never know that happened. She will sometimes become quiet, but not in the way where she isn't talking. In the end, we were able to get her treatment and she did do a full recovery. And even part of her recovery, it's so crazy because writing is so much a part of that. So she ended up writing her own book, telling her own story. And that really helped her regain her voice. And the scenes in the book are really like the power of language, identity, mental illness and how fiction can be nurturing. It's really, really hard, also because I'm working with my mom to do everything. It's my story, but it's also my mom's story.
And you know Nigerian parents, girl.
Yes. The fact that you're able to work on this with her, I'm sure there's a lot of, "No, don't put that there."
Yeah.
But we have to tell the truth.
She just has her idea of how she wants to write things or how she wants to tell her story, or even how to talk to about my dad. My mom and my dad had a really difficult relationship. I have a different memory, I had a completely different relationship with my father. So when I'm writing about him, she'll say, "That didn't happen." But I'm like, "Yes it did."
It's really hard. So it's taking me a lot longer, compared to the anthology. So it will be out next year. I have a good draft, and I'm hoping to have a really solid second draft by after the holidays. And then a third draft will be my final. But it is hard, it is really, really hard. I'm putting a lot of energy into that.
And then I'm planning the Festival for 2019. I want it to continue tho grow and I want there to be multiple tracks and highways to incorporate different genres. I really wanna pull in more theater and a good deal with film. Last year we experimented with music, so we're still trying to figure out how to pull in different genres. Because I want it to be very all-inclusive. It's literary, of course, but I want to incorporate these intersections of visual arts and theater and performance arts.
So I'm working on the memoir, the festival and just trying to drink enough water and stay alive.