Last night was the South African premiere and official screening of The Lion King which took place in Johannesburg at The Country Club. Similar to the Hollywood and London premieres, it was a star-studded affair complete with truly inspired "Winter African Chic" ensembles and glamor galore.

---
The premiere kicked off with the red carpet event and saw celebrities such as AKA, Loyiso Bala, Lebo Mashile, Enhle Mbali, Masechaba Ndlovu and Tresor (among many others) dressed to the nines and bringing the heat in what was admittedly a cold Winter's evening. Of course, the stars of the film itself, the incomparable Dr John Kani who played Rafiki, choirmaster Khaya Mthethwa and the charismatic music composer Lebo M, all attended the premiere and mingled jovially with the invited guests in what was an undeniably good time with great vibes.
The late President Nelson Mandela's wife and humanitarian, Graça Machel, was also in attendance with her family.
Following the red carpet, came the actual screening of The Lion King which occurred out in the open. Guests settled into their seats and quickly bundled themselves up in the complementary blankets provided. Perhaps one of the most special moments of the evening was the rousing performance by Lebo M when he sang the iconic opening soundtrack to the film, "Nants Ingonyama Bagithi/Circle of Life" accompanied by an equally rousing choir. Leaving the stage and walking towards the guests with his booming voice reverberating in the viewing area, Lebo M once again showed us why he was the perfect man for the job when it came to the music of the film.
There was singing, ululating and cheering from everyone and this continued as Dr John Kani took to the stage following Lebo M's performance to speak about how proud he was to have been a part of an incredible production. He also added that when his grandchildren asked him how he had decided to spend his 67 minutes for Mandela Day (July 18th), he'd tell them that he had gathered everyone who had attended the screening, as a grandfather often does, and told them all an incredible story about ingonyama—a lion. The heartfelt embrace between him and Lebo M was confirmation of the humanity that The Lion King, 25 years later, has had not only on Africans but the world over.
It was a night to remember and definitely worth braving the cold for. Take a look at what happened at the premiere with the images below:
Music composer, Lebo M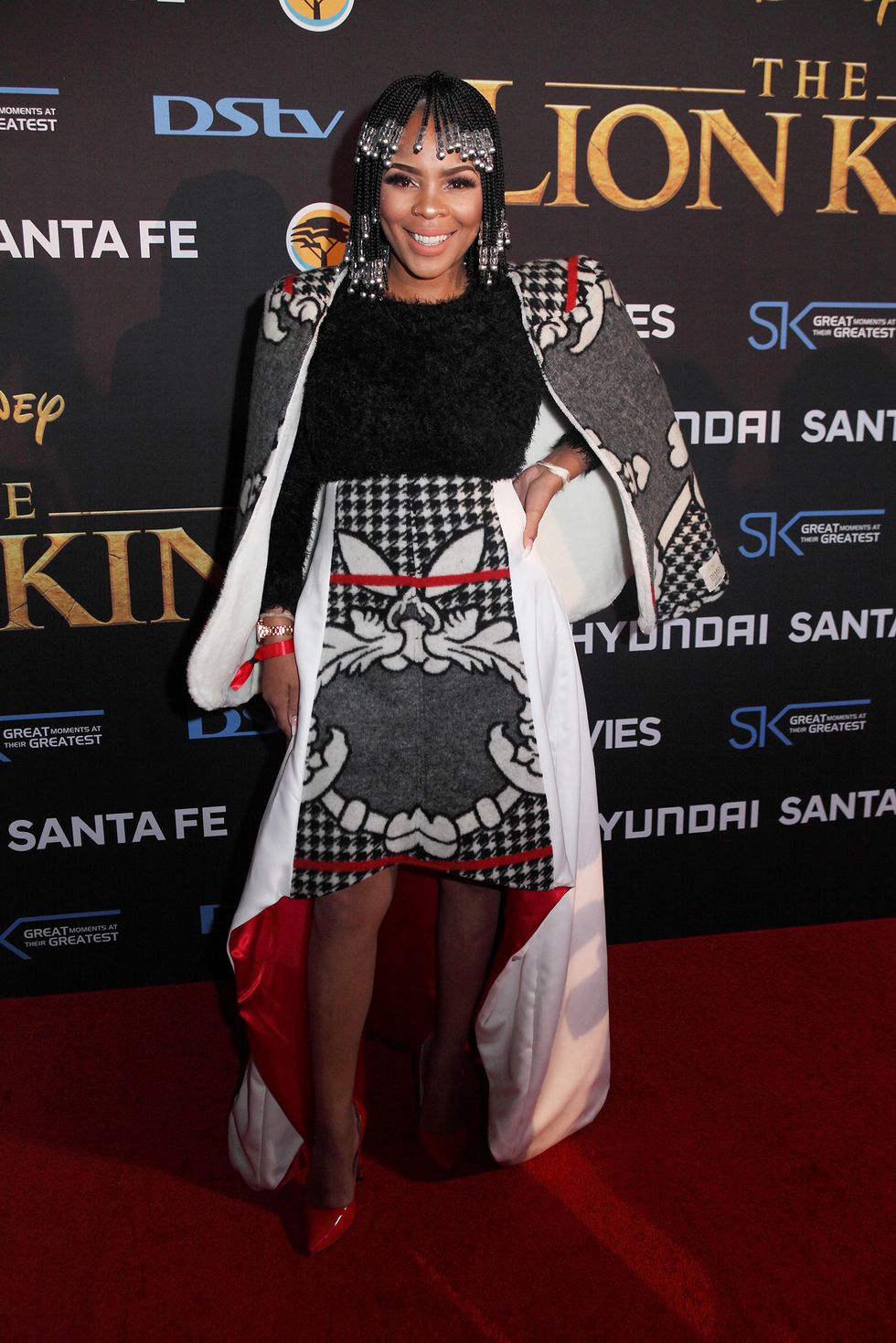 Television and radio host, Masechaba Ndlovu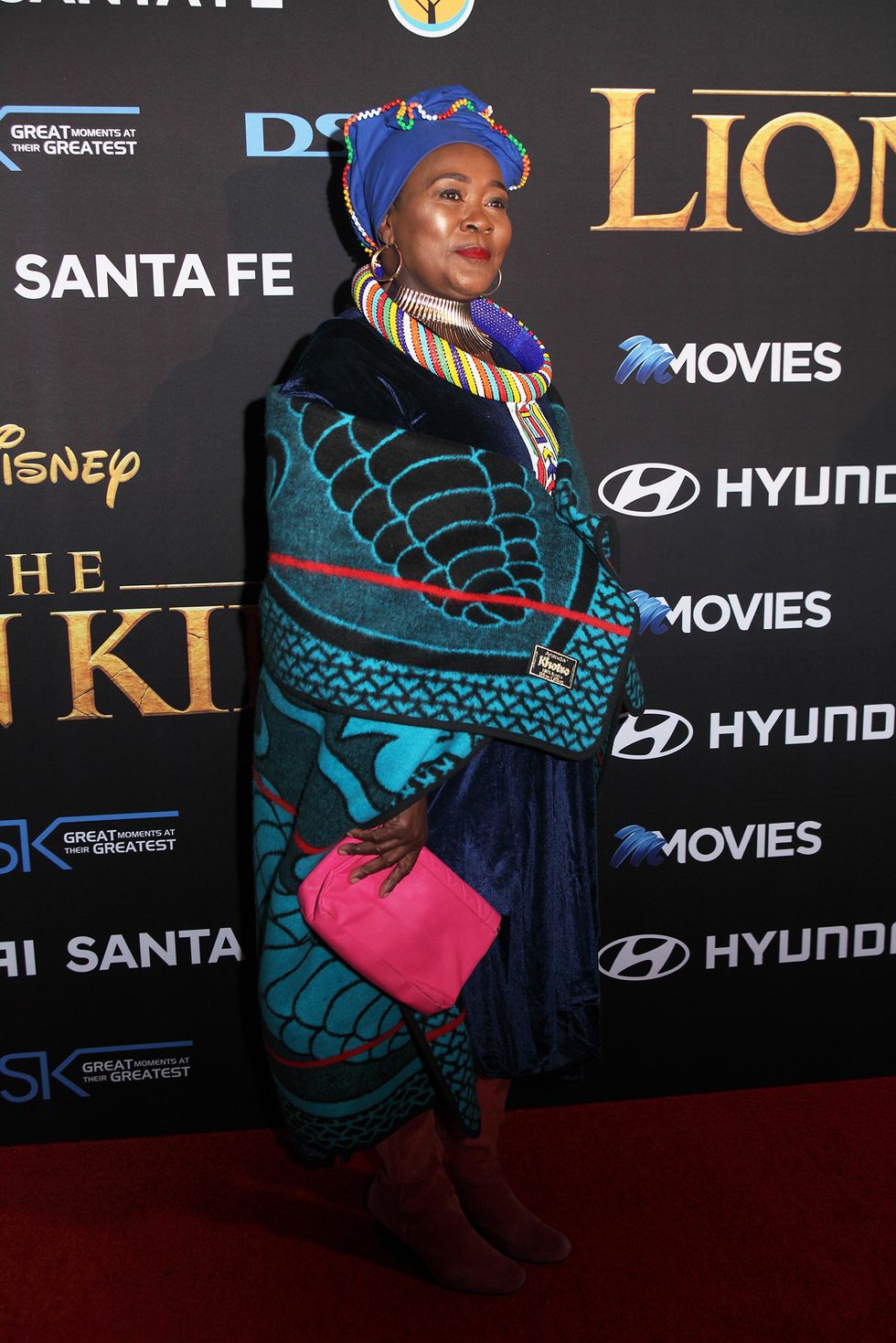 Actress, Connie Chiume
Choral director, Khaya Mthethwa
Tresor and his partner Langa Mngoma
Model, Blue Mbombo
Television host, Maps Maponyane
Actress, Enhle Mbali
Musician, Busiswa