"The Influencer's Insight" is our four-part series for April's theme "The Hustle." The series features women content creators who've achieved influencer status through their social media platforms. These influencers will give their insight on how they built their brand, challenges they've faced, influencer marketing tips and more.
In the first part of the series, meet Nairobi-born blogger and Instagram curator, Cynthia Nyongesa, also known as The African Unicorn.
Cynthia Nyongesa is the Nairobi-born blogger and curation queen who balances her art with being a full-time college student majoring in neuroscience and media studies. Nyongesa's work on her Instagram, The African Unicorn, is a mélange of fresh graphic design, photography and fashion.
---
Her blog with the same moniker is an extension of the content creator's magical, unprecedented command of color, which she started around February of 2016 during her freshman year. The experience you get perusing through her content covering fashion, curated playlists, art and travel on all her platforms get you hooked—it's bright, bold and striking.
Get to know The African Unicorn in our conversation with her below, as she dishes her influences, why she takes advantage of vibrant colors and lessons learned along the way.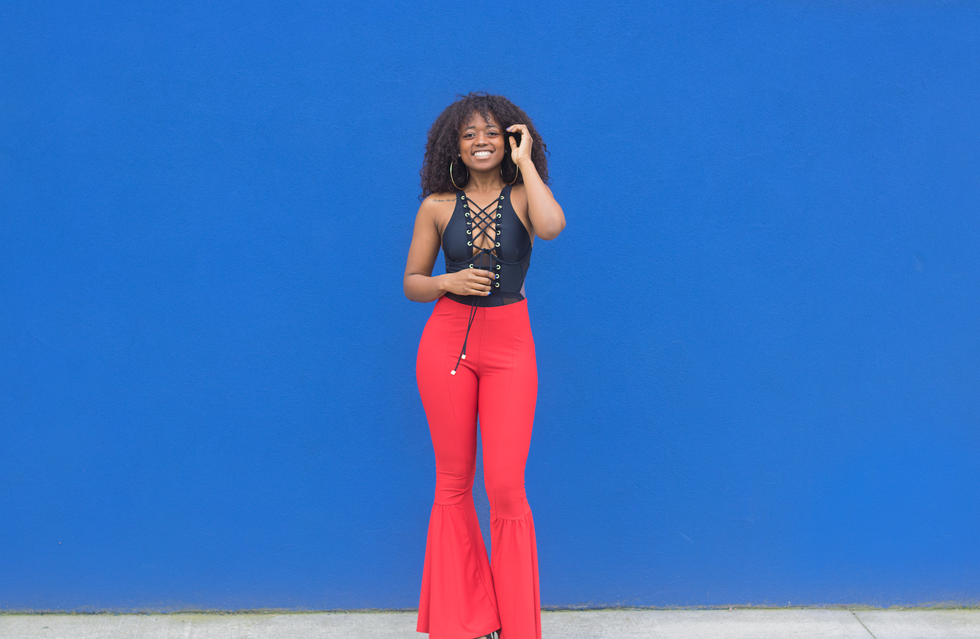 Photo courtesy of Cynthia Nyongesa.
This interview has been edited for length.
Audrey Land for OkayAfrica: Tell me about the woman behind The African Unicorn.
Cynthia Nyongesa: I like to describe myself as a proud Kenyan visual artist, who is currently living her dream in sunny California. Some people know me as the girl who spends way too much time in the neuroscience labs, but others know me as the funny and colorful personality who expresses herself with thousands of friends on the internet every single day.
What do you like blogging about most?
Everything! I feel that there is no particular box I need to fit myself into—it creates a creative outlet that I have total control of and it's the most enjoyable thing I have experienced.
Do you create content full time?
I am a full-time student so more than often I am burying myself in books, but whenever I get a break the first thing I do is brainstorm ideas for cool content.
How do you find new content?
I stay up late nights going through Pinterest and tumblr, then when I find something that inspires me, I save it.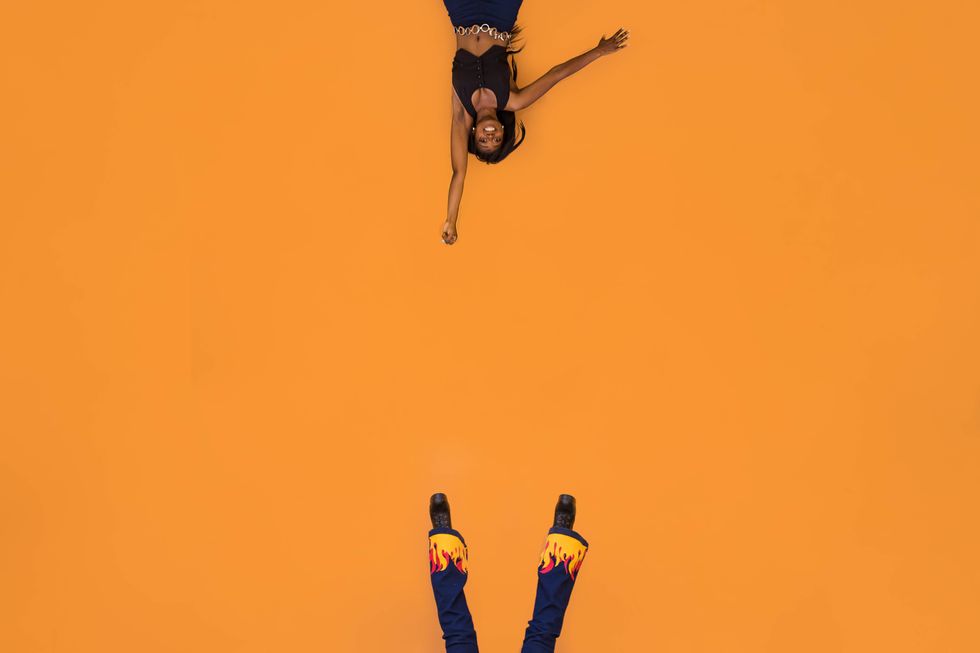 Photo courtesy of Cynthia Nyongesa.
Have you been able to monetize your content?
I haven't directly monetized any of my social platforms, however I have been blessed to land a couple of brand deals with some amazing companies which has helped fuel my content.
What are some challenges you've faced as a content creator?
Trying to stay motivated 24/7 and struggling to spit out 2 to 3 posts every week. A lot of people have begun to put a very high expectation on 'content creators' over the past year, as they expect every single one of us to produce at a Godspeed. However, once I began to realize that rushed content never comes out great, I took a step back and focused on myself instead of others.
What are some of the best brands you've partnered or collaborated with?
Probably Converse and RiverIsland.
Can you also tell me about your Kenya Airways work?
A couple of months before the magazine released, a member of Airline team reached out and said they wanted include me in a feature for one of their issues. I did not think anything about it until one of my friend's friend sent me a photo of my face in it and it was quite surreal. I got so many beautiful messages from there and when I finally got a hold of the copy, I could not have been more excited.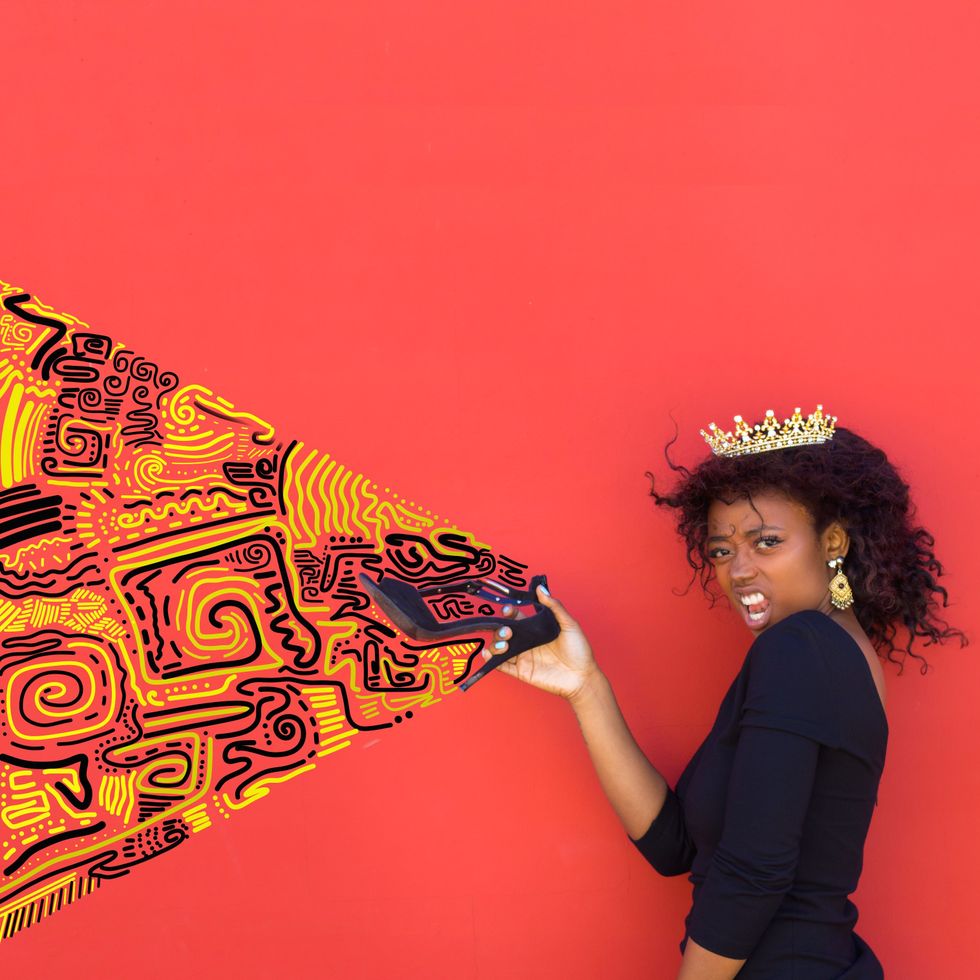 Photo courtesy of Cynthia Nyongesa.
What are some brands you hope to partner with?
Honestly, I don't know yet. I'm still trying to wrap my head around the wonderful ones I have already worked with. Although, if I had to choose one, it would be Ivy Park. Anything Beyoncé touches is gold—so who wouldn't want to work with her brand?
What are your favorite brands in beauty and fashion?
Definitely Andrea Iyamah, RIverIsland—not just because I have worked with them, but because they are so ahead of the game, Off-White and finally Amazon. I often find some really amazing things on there that I can never find in actual stores; plus their shipping is unbeatable.
What are 3 tips you can impart from your experience so far as an influencer?
Stay true to yourself.
Life is not a race.
Always create a sense of purpose for others
(Bonus): 'Done' is better than 'perfect'.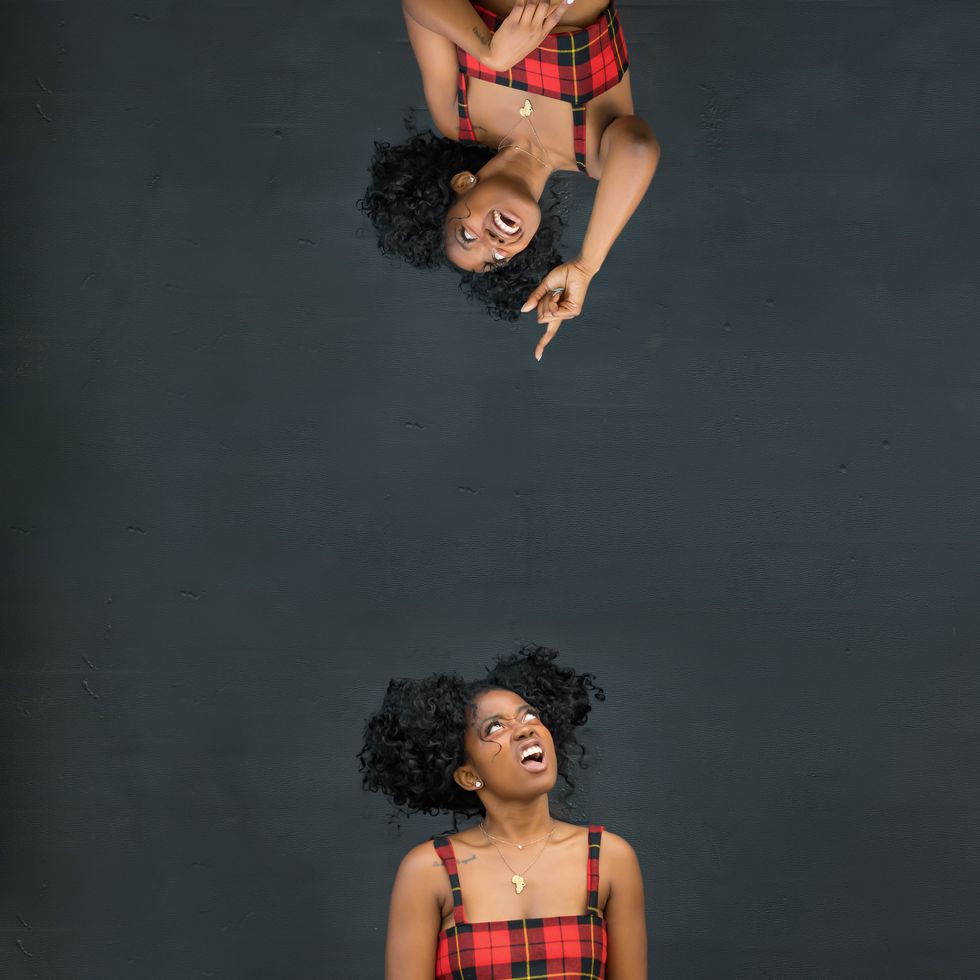 Photo courtesy of Cynthia Nyongesa.
What's behind your incredible use of color?
Color is a gift from God that we would be foolish not to utilize.
What are some tips you have for aspiring content creators?
Quality over quantity—try and be unique without compromising your art. Create content that you would follow and always try and have an end-goal you can work towards.
Audrey Lang is an alumna of Northeastern University and a Boston-based site merchandiser. A surveyor of life who's enamored with all things fashion, art and Africa, keep up with her on Instagram and Tumblr.