Though the pandemic-induced lockdown hurled many of us into the unknown — mostly leaving us at war with our mental health — it can be said that some good projects came out of this isolation period.
In early 2020, nine filmmakers isolating in various parts of the world came together for a collective experiment. Scattered across different parts of the world, the team of female filmmakers each worked on short films that formed part of the anthology One(Nine) — a nine-chapter project of perspectives and experiences — real, unreal, fiction, non-fiction and everything in between.
The team included Canada's Ingrid Veninger, Mina Shum, Isa Benn and Slater Jewell-Kemker, as well as Dorothee Wenner (Germany), Shengze Zhu (China/USA), Carmen Sangion (South Africa) and Lydia Zimmermann (Spain). One(Nine) premiered digitally at Canada's Female Eye Film Festival that ran from March 12 to 29.
Below, Isa Benn muses over her film Heal/Rage, a poignant tale that encourages healing in all its entirety.
What was your motivation for telling this particular story?
My family is spread out. The premise of the film is that I am on a phone call with my mum and grandma. My grandmother lives in Mombasa, Kenya with her sister. My mum is North and West African, so she lives in different parts of the continent as well. I visit at least twice a year, but this time, I couldn't visit due to the pandemic. The phone became a central part of our conversations. I noticed how lonely the women in my family were during this time. Doing my routine check-ups, touching base with them to see what and how they were doing became very centering. I started feeling like I was their parent. The men in my family are very sensitive, tender and sentimental. The women are very hard, strong, extremely opinionated and talk a lot to each other about everything.
---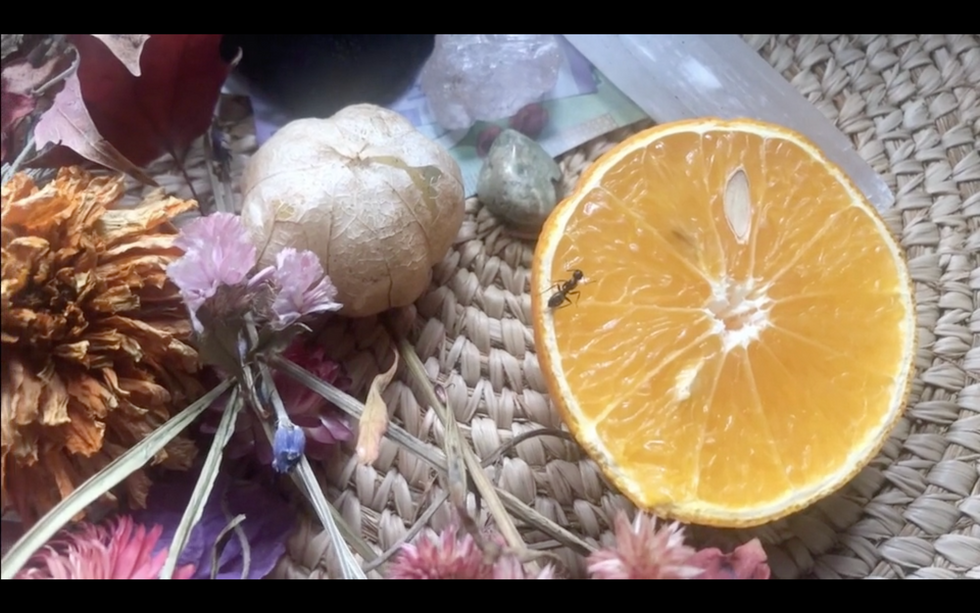 In her film Heal/Rage Isa Benn talks about finding inspiration from watching ants take care of each other.Supplied
Some of the things you talk about in the film on your phone calls with your mum include the destruction of Black families by White materialistic culture — the fact that Blacks were dying during COVID more from neglect than from the disease itself. You also talk about ants and the solidarity that they have, contrasting them with humans. Tell us a bit more about this.

During the pandemic, I had what I would describe as a very beautiful mental breakdown in my apartment watching ants taking care of each other. It overwhelmed me, deeply. I started telling my husband not to touch the ants. I was enthralled by how if one of the ants died, the others would clear a path to take care of it even in death. It made me think of humanity and how people often compare people to animals – especially when humans are terrible. I take offense to that. I think they are very noble and we as humans could learn a lot from them. They are forgiving, loving, gracious – qualities that are lacking in humans.
You also talk about your ancestors reaching out to you through the phone.
I come from a long line of shamans and priestesses. I took the time to reconnect with my ancestors at this time. I consult with a lot of other shamans – male, female, non-binary and two-spirited ones. I felt like there were messages everywhere. Everything I did, there were messages coming in. I went into hospital and had lots of visions and messages. I felt as if ancestors and divine beings were communicating with me.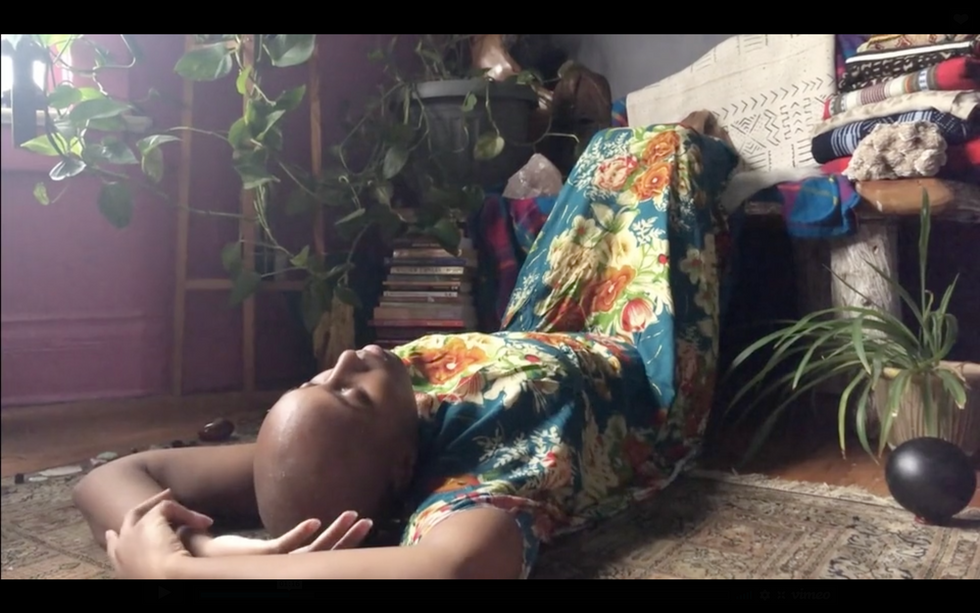 "My goal is, really, to be as honest and sincere as I can be when I make my films," explains Isa Benn. Supplied
What has the reception been like?

The feedback has been positive. What really surprised me was how deeply straight White men are connecting with it. I didn't have a particular audience in mind. My goal is, really, to be as honest and sincere as I can be when I make my films. I'm just surprised by all the White men who told me it moved them in various ways. Healing everybody is my goal.
Where can people find the film?
At the moment it's through festivals – there is no distribution deal yet.
What is your next project?
I'm always working on so many projects — I don't know how to stop and relax! I have seven short films that I'm trying to get funding for. They all take place in North Africa.