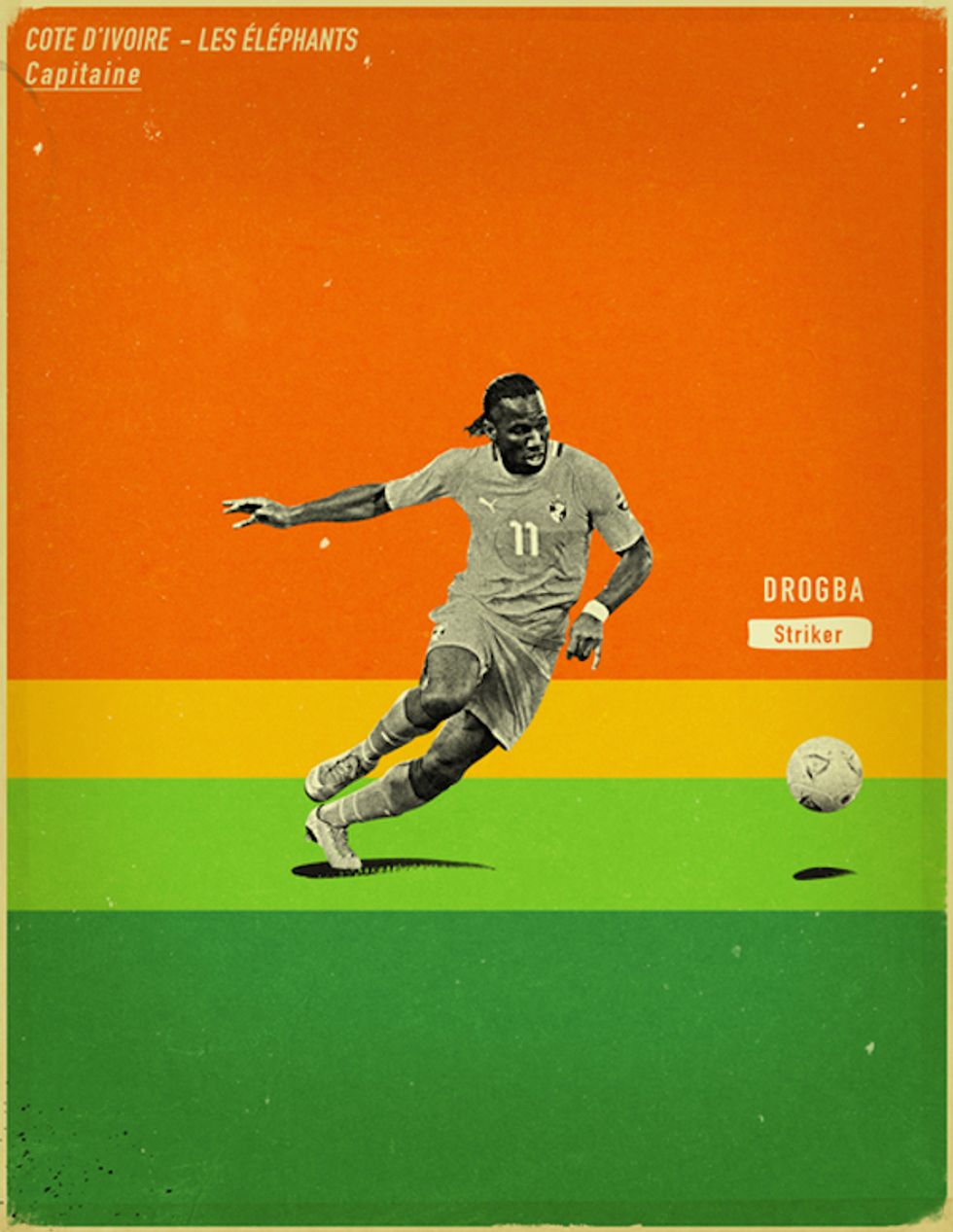 The Nature of the Ivory Coast World Cup Team Les Elephants.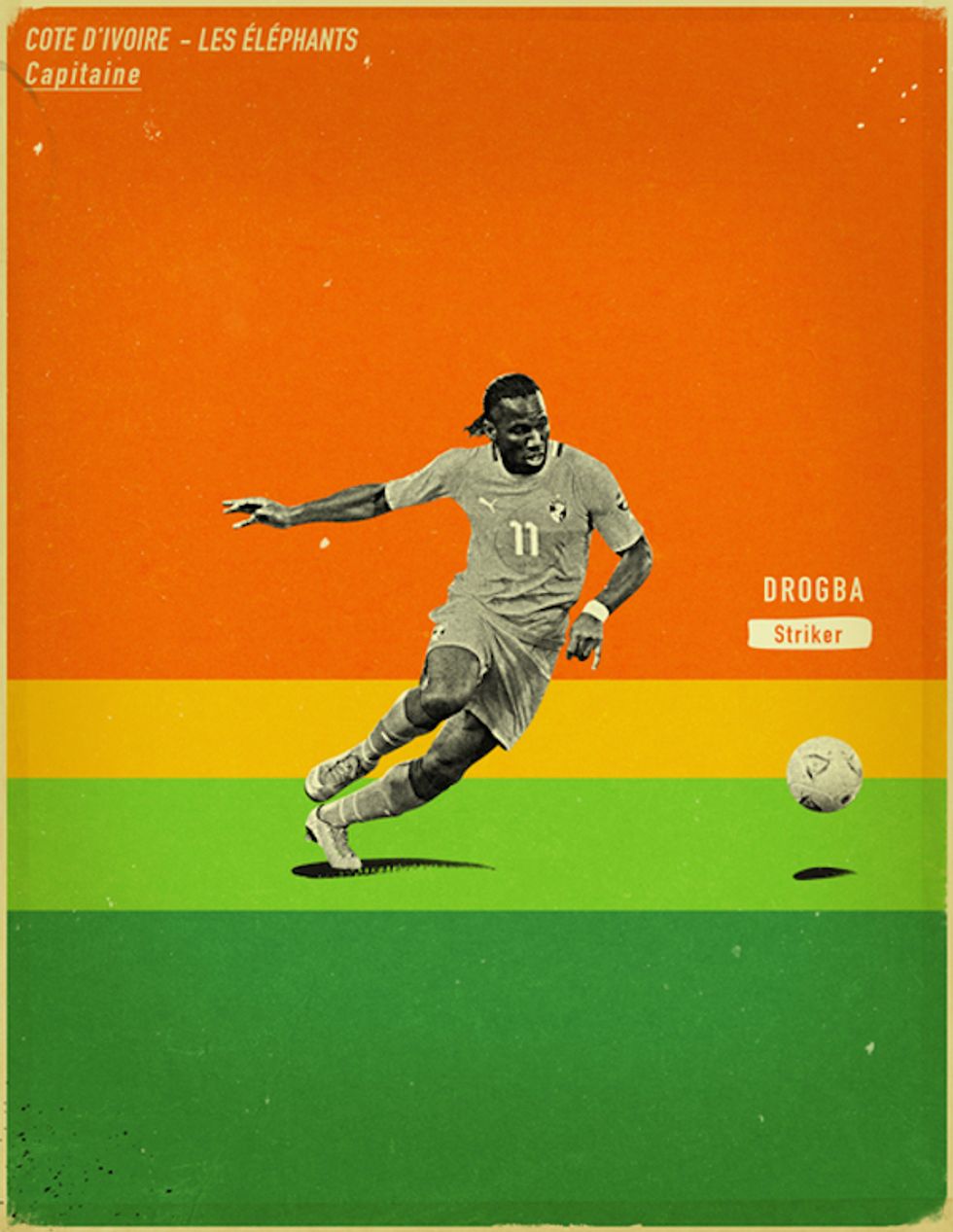 ---
Ivory Coast World Cup Design by Jon Rodgers [via Dynamic Africa]
Côte d'Ivoire's 'Les Éléphants' are seen by most as Africa's strongest contender in the World Cup. The highest ranked African team in FIFA's World Rankings (#23), 'Les Éléphants' boast an enviable roster featuring 3-time African Footballer of the Year and current Premier League champion Yaya Touré, his brother and defensive veteran Kolo Touré, past Chelsea staple Salomon Kalou, Roma forward Gervinho, and, of course, legendary captain & national icon Didier Drogba.
How do you reconcile all of these world class talents? Do they get along on and off the field? This hilarious Puma behind-the-scenes interview shows just how well they do. Find out who's the laziest, funniest, best singer, worst dancer, in the Ivory Coast World Cup team below. Our takeaways: Eboué must be a really talented man and, even in interviews, everyone still looks towards Drogba for guidance.
>>>See Ghana's Black Stars World Cup Theme
>>>See Nigeria's Super Eagles World Cup Anthems
>>>See Cameroon's World Cup Songs
>>>ORDER A COTE D'IVOIRE SOCCER BALL FROM THE OKAYPLAYER SHOP