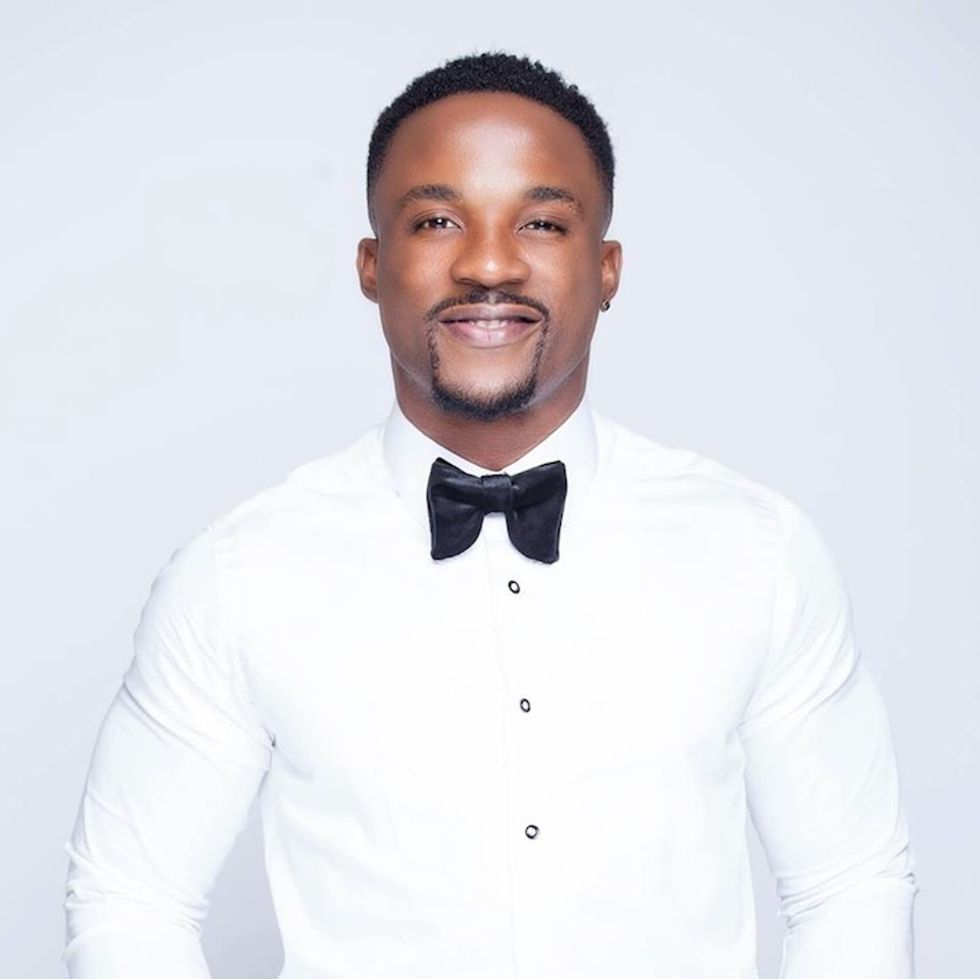 Nigerian star Iyanya is headlining Liberia's Ebola-Free Concert in Monrovia.
---
Photo via Iyanya's Facebook
In Liberia, where until recently nearly every aspect of daily life was overshadowed by the Ebola virus, there may be no better indication of the country's return to normalcy than the impending visit of Nigeria's Kukere Master. To celebrate the World Health Organization's May 9th declaration of Liberia as Ebola free, Triple MG artist Iyanya will headline the Ebola-Free Concert in Monrovia. According to the organizers, Jeanie International Productions (JIP), the show "is a celebration of [Liberia's] victory and eradication of the Ebola Virus Disease."
Arriving in Monrovia on Saturday, May 23, Iyanya's official itinerary was originally scheduled to begin with a meet-and-greet with Ebola orphans and other children affected by the outbreak (The event is tentatively rescheduled for Sunday morning, though this is unconfirmed). Liberia Football Foundation Director Samuel Burnette, whose organization is coordinating the meeting, notes that the visit will be a great inspiration to his young footballers. Iyanya, he says, will share "[his] success story with kids that are not surrounded [by] people that have success stories to share."
Saturday night, a red carpet pre-party is being held at Gossip Night Club, one of Monrovia's few major nightclubs still in operation following the city's Ebola curfew.
The main event will then take place Sunday afternoon at Monrovia's centrally located Miami Beach, in the same enclave as the plush offices and luxury hotels that housed numerous UN agencies and international NGOs leading the fight against Ebola.
Marjean Sherman, the Liberian-born, US-raised and educated founder of JIP, says she's surprised that none of the international partners that were vocal during the Ebola crisis have offered to help sponsor the show. Ending the stigma of Ebola, she says, is a major goal of the event. According to Sherman, she "[doesn't] feel we (Liberians) are getting enough positivity around our achievement (stopping Ebola) and with a star like Iyanya, we hope this will show the world that we are not Ebola," she said.
Henry Amazin Toe, the Secretary-General of the Liberian Secular Musicians Association and composer of his own song on Ebola, "Back Kick to Ebola," notes that "especially after the Ebola period, we are happy to see other musicians come to Liberia." Concerts with major international acts, he adds, are rare in Liberia, and provide local musicians with a valuable opportunity to learn from the global scene.
Echoing concerns voiced by some Liberians with regard to the sustainability of partnerships the country formed during the Ebola crisis, as well as promises that the international community has made to rebuild Liberia's healthcare facilities, Toe expresses some skepticism, noting that exchanges with international artists in Liberia are usually superficial, and that a massive disparity in pay for local opening acts is often a sore point.
With Iyanya's performance marking the first time Liberia has hosted a major international act since JIP's Wizkid and Timaya double billing in May 2014, could the country's entertainment industry be positioned to turn trial to triumph and come out of the Ebola crisis with renewed vigor?
What might be an immediate benefit of the show? Arik Air, the Nigerian carrier that flew former Ebola patient Patrick Sawyer from Liberia to Nigeria, is yet to resume flights to Monrovia. If the Ebola Free declaration is not enough, perhaps Iyanya's required stopover in Accra while en route to Monrovia may do the trick.
Brooks Marmon is an employee of the Accountability Lab in Monrovia, Liberia.