Video
Watch J.Derobie's New Boxing Video For 'Back It'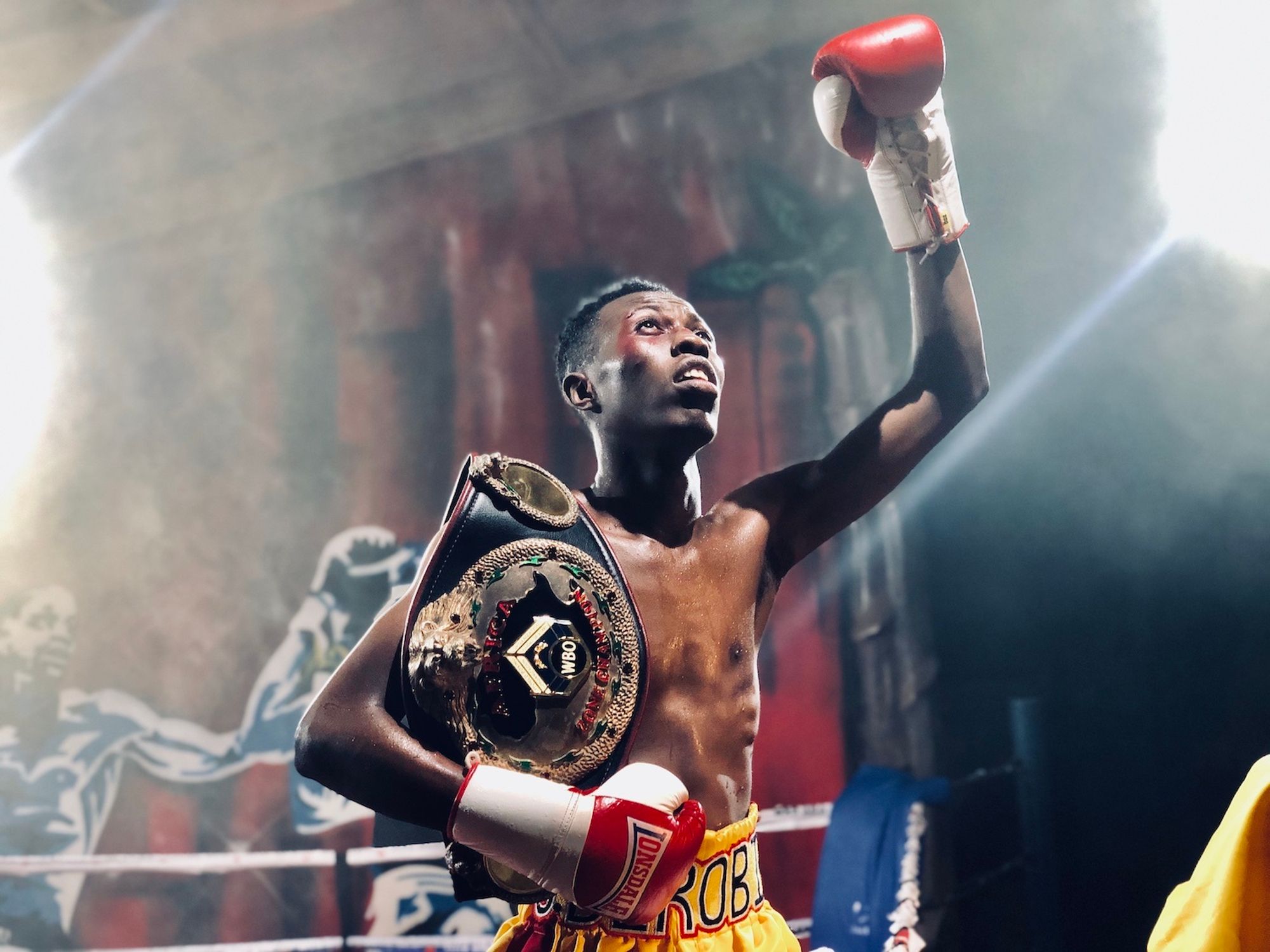 Photo courtesy of the artist.
Video Premiere: The buzzing Ghanaian act and emPawa artist comes through with a new music video for "Back It."
Ghana's J.Derobieturned heads last year when he arrived in a big way with his hit single "Poverty." The track, released through Mr Eazi's emPawa, was one of. our top picks for the Best Ghanaian Songs of 2019.
J.Derobie is now returning with the brand new music video for his latest Uche B-produced dancehall banger, "Back It," which we're premiering here today.
The new Accra-shot music video, directed by Babs Direction, follows J.Derobie to a boxing gym and ring as he trains to become a champion, while also splicing in scenes of the Ghanaian artist as a military leader.
"The idea was to create a song to show resiliency, to show courage, to show that you are not weak, and you can handle challenges that come your way," J.Derobie tells OkayAfrica. "To prove that yeah, you are a man."
"The boxing concept came from the director. The song sounds so hard, so he was picturing something like boxing. In boxing, you are not afraid of your opponent, and it's all about winning. We shot at a boxing gym in Accra, Jamestown. It's a real gym, and those pictures are legends from back in the day like Azumah Nelson and Joshua Clottey," he continues.
"When you see me in the [military] uniform, that is like I am a president addressing the nation, a leader. Every leader shows courage, every leader is not afraid of challenges, every leader is not afraid to go into whatever situation, and face the challenges for their people," J.Derobie explains.

Watch the striking new music video for "Back It" below.
---
J.Derobie - Back It (Official Video)www.youtube.com