Joeboy's ascent has been meteoric.
Since his 2019 breakout single, "Baby," the Nigerian musician has amassed a year-by-year plethora of continental hit singles that have cemented him as Afrobeats' sweetheart and a true African popstar.
Releasing an EP and an album along the way, Joeboy's often romantically-themed music, which usually seeks to serenade, has gradually morphed into more varied forms of love—he is love-starved in "Alcohol," correctional in "Contour," thirsty in "Duffel-bag," and affectionate in "Body & Soul." Those four singles preface his much-anticipated sophomore album, Body & Soul.
"This album definitely has more edge, it is less innocent than the first one," Joeboy tells OkayAfrica about his new album, which is titled after one of his earlier singles.
With well over a billion streams, Joeboy swiftly became a vanguard of the new class of Afrobeats superstars, but with his latest effort, the Lagos-bred artist seeks to stamp his African popstar claim on the world stage.
---
Why did you name the album, Body & Soul?
I can't remember who suggested it to me, but I was about to drop the single "Body & Soul" and I was like— "that could work" — because the music on this particular album comes from a very sincere and honest place, so I could say this music comes from my body and my soul.
How has it felt to become a mainstay in a saturated Afrobeats market?
I am grateful to be representing, that's for sure, and it's just more motivation to keep working hard. It's also a sign that I am a bad guy (laughs)Joe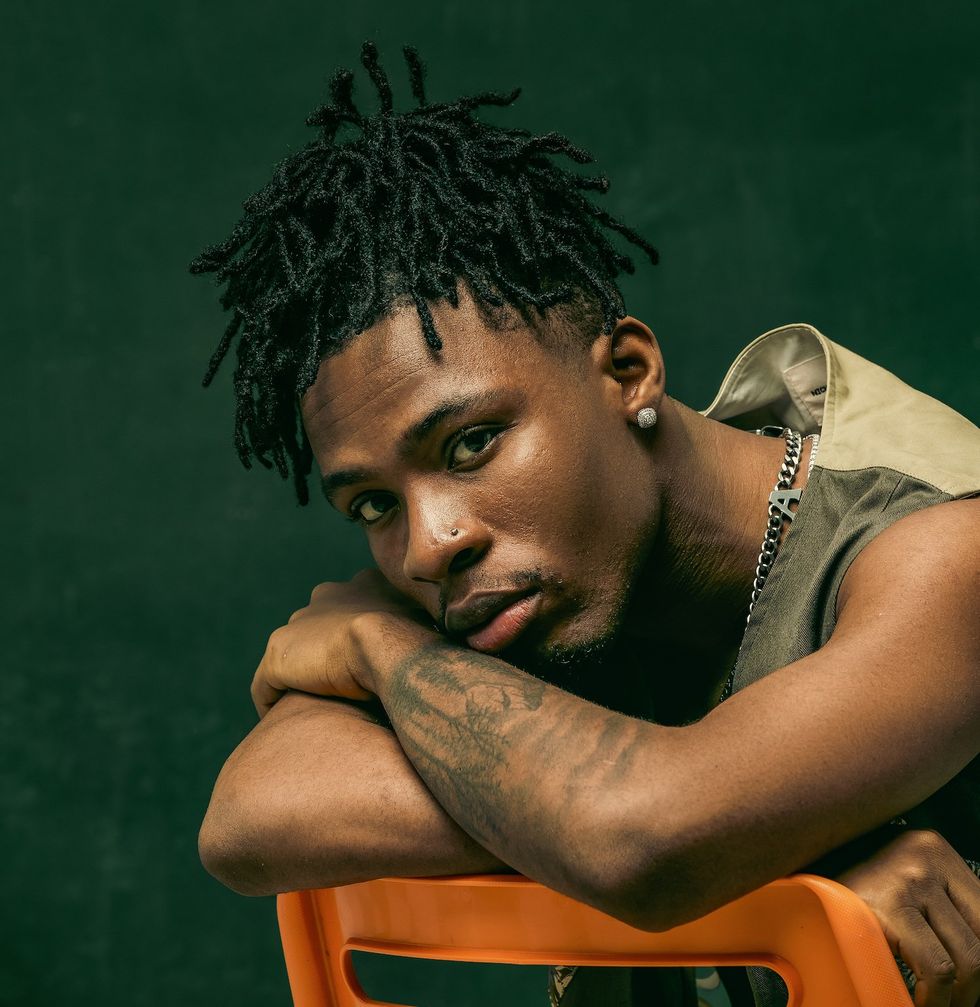 Joeboy.Image courtesy of the artist.
What was the creation process for this album, and how long did it take for you to put it together?
The album took about a year to make. I was just recording a lot of songs, and I realized that they would fit as an album. When I'm recording, I don't like to have rules or guidelines, I like to record freely, I think that's the best way to be creative.
Your music is heavy on love and that reflects in your songs. How easy was it to tune into that mindset for this album?
It was very easy for me because I like to sing from a very honest perspective. Most of the things I sing about are things that I have experienced or witnessed.
Do you plan to deviate from the love theme?
Definitely, even on this album, there has been a little difference. Even if the topic relates to love, it could come from a toxic perspective. This album definitely has more edge, it is less innocent than the first one.
You're known for your intros. The album opens with a unique collaboration between BNXN and ODUMODUBLVCK, how did that come about?
I recorded the song about a year ago, hit BNXN up, and he was down to do it. Late last year, my friend Oxygen and I were talking about artists we were feeling, it's kind of a thing we do. He asked if I knew Odumodublvck and suggested the song. I sent it to Odumodublvck, and he sent a fire verse back.
You have a newcomer on the album, Kemena. How does it feel to offer your platform to a rising artist, especially since that's how you came into the spotlight, with Mr Eazi offering his platform to you?
I feel like it is only right. People say the market is saturated and breaking out is a lot harder than it used to be. Instead of giving them a verse that they may not be able to promote, I thought that I could instead put them on my album, promote the song and get even wider reach.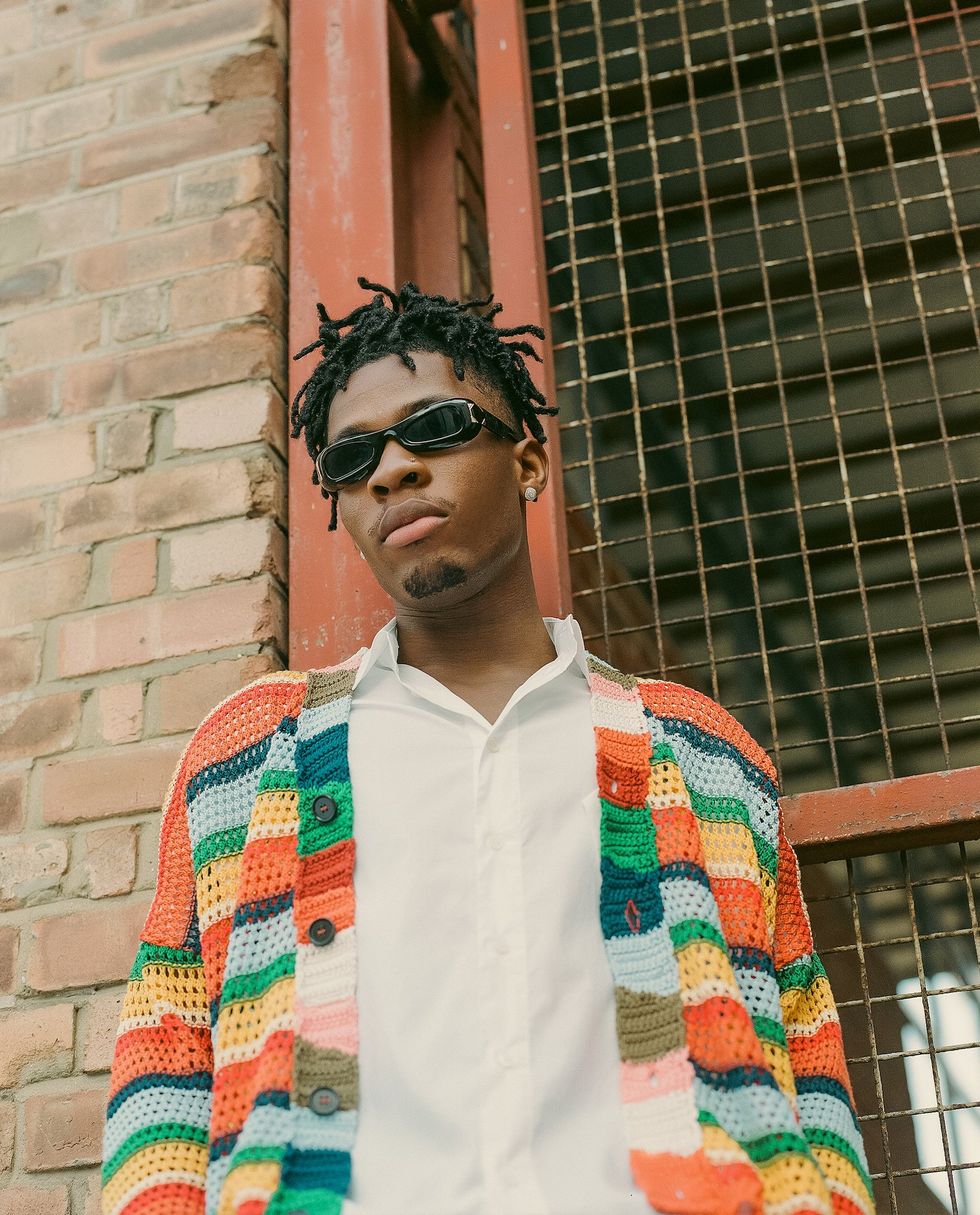 Joeboy.Image courtesy of the artist.
There's a surprise feature with Ludacris. How did that come about?
When I was on tour, he and his wife came to out, and I invited them to my Atlanta stop as well, so we kind of already agreed to work later. A couple of months ago, Ludacris' manager reached out and said Luda would really love to work with me, and he wanted to bring us to Ghana to work. We made three songs, and he really loved them. He asked if I had any songs I wanted him to jump on, and I normally wouldn't but I ended up playing "Chicken, Spice & Curry."
What are you expecting from this album?
Global dominance, for sure. It's the best of both worlds, it is something people can relate to and something that can pop off outside of Africa. And people can stop dragging me that I don't feature anyone (laughs). There are like seven features on this album. It's an album that ticks all the boxes.
You are two albums and an EP in, what's exciting to you currently?
The chance to keep going. Next March, I am going to be like five years old in the game, and I am still so young. That's really humbling. I'm just excited for what the future holds, I am always aspiring to be a better version of myself in all ways, from my music to everything that concerns me.
What's the one thing you want people to experience with this album?
That it is totally okay to be yourself, and you should love yourself enough to know when to leave certain situations. To love somebody does not mean you should not have sense. Just the idea of real love, not the fake social media stuff.
What's your personal favorite at the moment?
I think "Contour," for sure. "Contour" is that song that I am going to perform anywhere (laughs), "Wetin Be Love," "Check My Phone," and "Slowly."

Finally, what do you want people to notice on this album that was missing from your debut?

Growth, more commercial success and recognition and a lot of videos. One thing though, is the growth.
Listen to 'Body & Soul' below.