Joey Le Soldat's Sophomore LP 'Burkin Bâ'
Joey Le Soldat drops his sophomore LP 'Burkin Bâ' with guest spots from Elom 20ce and Fils du Beton.
---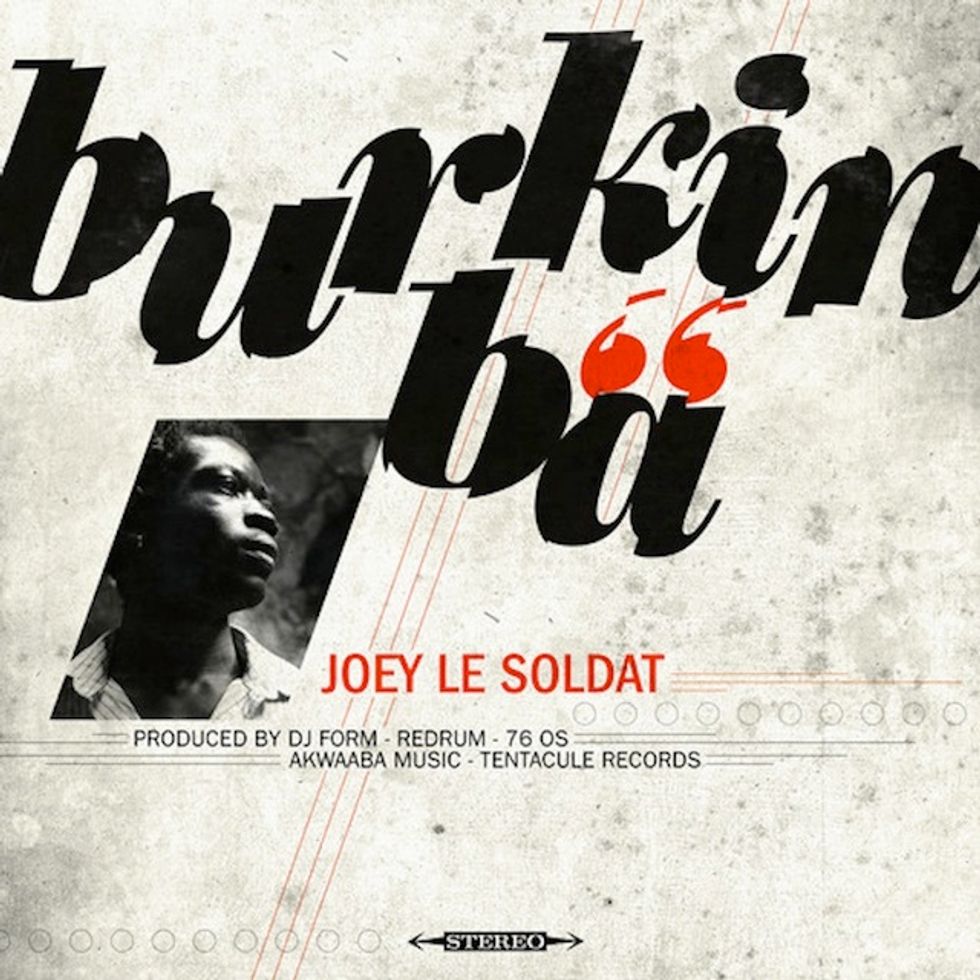 Following the release of the distorted "D.M.D." and the slow burning "L'hivernage," Burkinabé rapper Joey Le Soldat's sophomore effort has arrived in full. Mastered by L.A.'s Dave Cooley (who has worked with MF Doom, J Dilla and Madlib), Burkin Bâ showcases Le Soldat's raw and relentless approach to uncompromising hip-hop as he raps primarily in Burkina's Mooré whilst occasionally slipping into French. With glimpses of grime production, undertones of ragga, and militant lyrics on "Revolution" urging an end to the pillaging of Africa's resources, Burkin Bâ pushes sonic and political boundaries alike. On the screwed and chopped "Microphone" and "Tempoco," a stand against forced marriage that features strong bars from Guinea's Anny Kassy, Burkin Bâ fuses a new take on old school beats with fresh and cutting social commentary. Joined by MC peers Togolese rapper Elom 20ce and French wordsmith Fils du Beton, Le Soldat's latest offers essential insight into the future of West African hip-hop. Stream the full Burkin Bâ LP below– out now on Akwabaa/Tentacule Records.