News
Cape Town In Your Earbuds: John Wizards
In the lead-up to Cape Town Electronic Music Festival 2015, Okayafrica shares an exclusive Cape Town In Your Earbuds mixtape by John Wizards.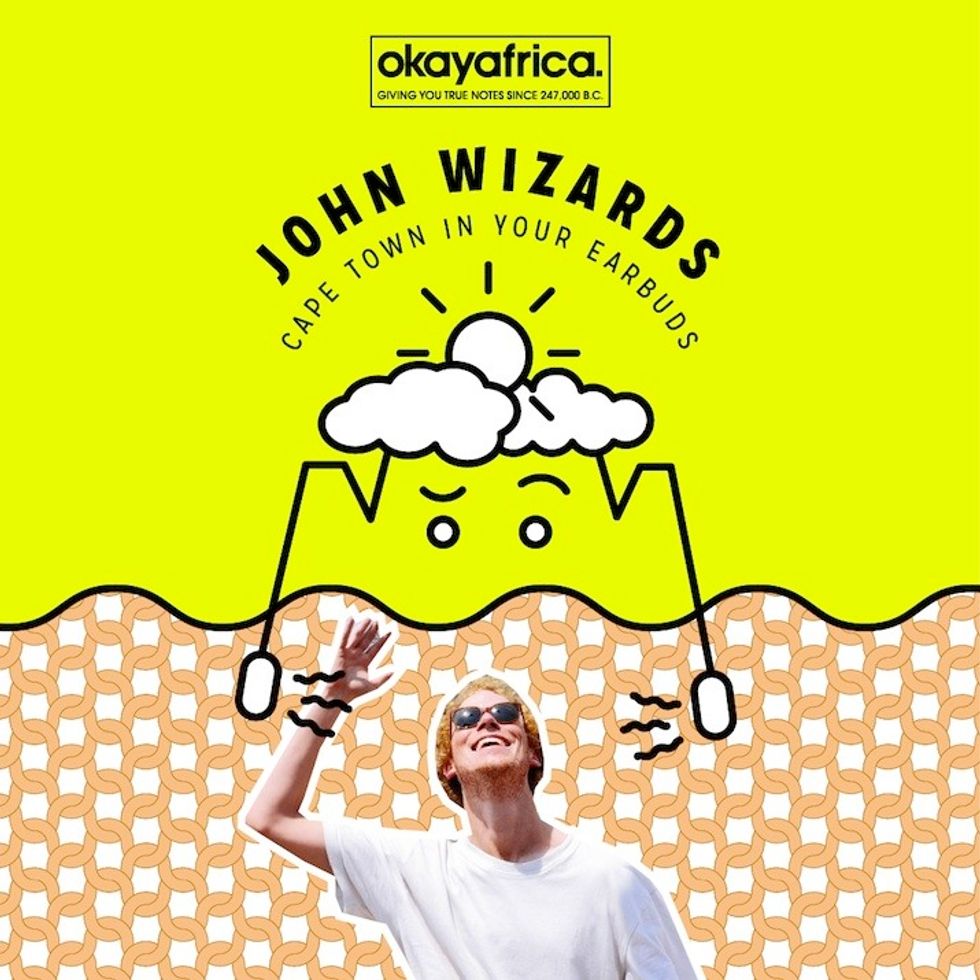 ---
Artwork by Philippus Johan
In the lead-up to this weekend's Cape Town Electronic Music Festival (Feb 6-8 at City Hall), we've launched a spin-off of our regular Africa In Your Earbuds series. All week we'll be profiling five Cape Town-based artists/producers bringing their sounds to CTEMF with our exclusive Cape Town In Your Earbuds mixtapes and Q&As.
Cape Town five-piece John Wizards first won our hearts in 2013 with their dreamy self-titled debut album, a cheerful conglomeration of intricate beatwork, swirling melodies, multifaceted instrumentation, and, of course, a nod to southern African sounds, which included one of our Top Songs of the year. For their Cape Town In Your Earbuds, the group's frontman John Withers has prepared a 21-minute treasure chest of vintage South African jazz. Speaking on his inspiration for the mix, Withers told us:
"Recently I've found myself listening to some of South Africa's older generation of jazz musicians, many of whom came out of the group The Blue Notes in the 1960's. Between musicians like Johnny Dyani, Louis Moholo, Dudu Pukwana and many others forced into exile, there's a large and fascinating body of work that I had never taken the time to listen to, and am only really beginning to learn about. This mix includes some of my favourite examples of this music thus far, as well as some older tracks from musicals, and field recordings that I've loved for a while.

Thankfully, it's not difficult to find any of this music online. I'd recommend anyone with an interest to go to the blog Electric Jive, where there's a great collection of these records and rare live recordings that are being preserved and made available."
Listen to John Wizards' Cape Town In Your Earbuds below, and catch the group live at CTEMF Saturday 7 February 20:00-21:00 at the Audiotorium.
TRACKLIST:
1) Johnny Dyani & Okay Temiz- Traditional South African songs (0:00-2:40) South Africa
2) Xhosa Ngqika- Ikostina (The concertina) (2:40-3:10) South Africa
3) Kevin Volans- White Man Sleeps (III) (3:10-4:50) South Africa
4) Hugh Masekela- Minawa (4:50-7:50) South Africa
5) Dudu Pukwana- The King of Weasle is called Easle ) (7:50-9:40) South Africa
6) VA- The Michaelangelo and Woolmark National Jazz Festival- Nolani (9:40-11:10) South Africa
7) The Flaming Souls- Tell It (11:10-13:30) South Africa
8) Johnny Dyani- Granmother's Teaching (11:10-15:55) South Africa
9) Louis Moholo- You Ain't Gonna Know Me (15:55-18:30) South Africa
10) Phiri (Musical)- Who's Earth Is This? (18:30- 21:20) South Africa