Jonny Joburg's Nighttime Hustler Video For 'Mazishe' + 7-Track Mixtape
Watch Jonny Joburg's nighttime hustler video for "Mazishe" and stream a 7-track mixtape.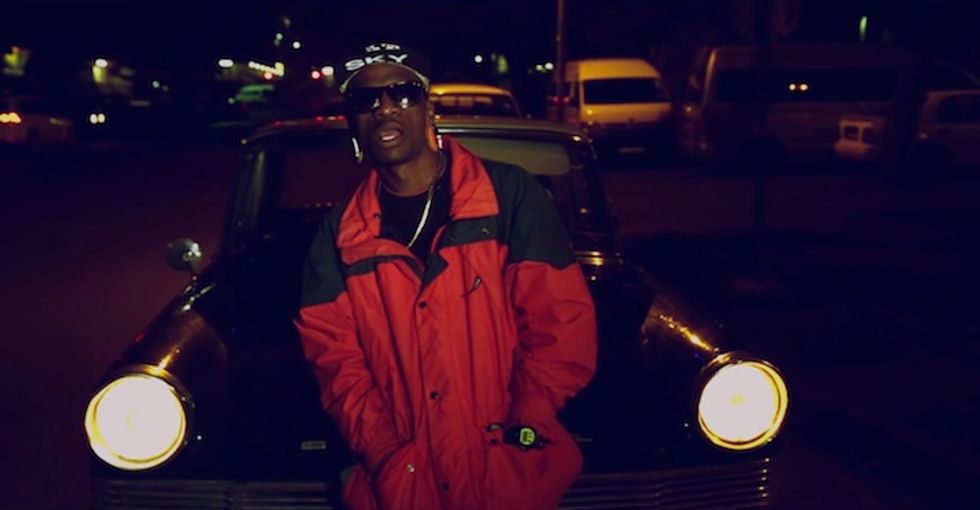 ---
Jonny Joburg — rapper, producer, and former  Spaza$hop Boyz member —  goes for a nighttime ride around his city in the video for "Mazishe." After being tapped for a 2013 SAMA nomination for his production work on Cama Gwini's Rebirth, the South African rapper is readying the release of his solo debut EP Sgebengu. Jonny tells us that "Mazishe" (Joburg slang for 'let's do it' or 'light it up') "paints the picture of how a young man becomes a hustler in post-Mandela Johannesburg." The self-produced track is the lead single off his upcoming EP. Watch the "Mazishe" video, directed by fellow Joburg rapper Tommy Ills, below and download "Mazishe" here. In addition, Jonny Joburg just dropped a 7-track 'unofficial' mixtape of Unmixed, Unmastered & Unreleased tracks with features from Tommy Ills, Loui Lvndn, Jolondy, Illy Amin & Charlie Macc. Stream it below.