News
Cape Town In Your Earbuds: Jumping Back Slash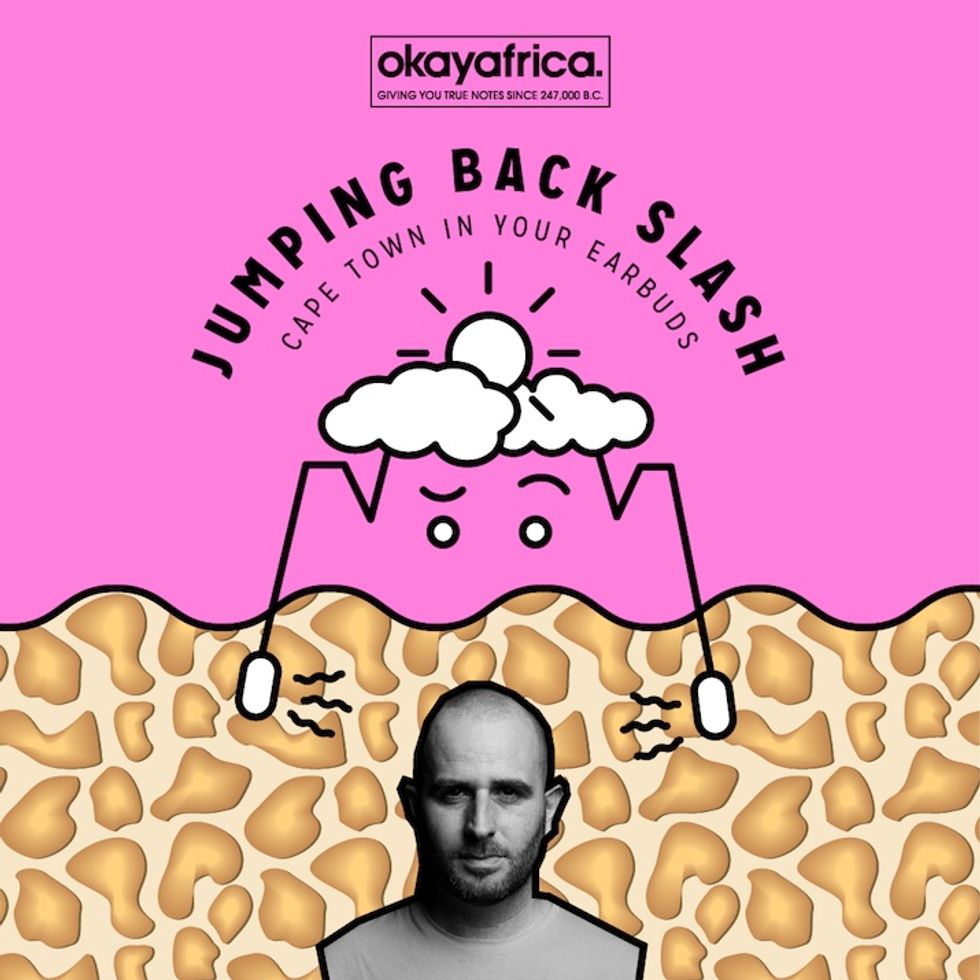 In the lead-up to Cape Town Electronic Music Festival 2015, Okayafrica shares a 'Cape Town In Your Earbuds' mixtape by Jumping Back Slash.
---
Artwork by Philippus Johan
In the lead-up to this weekend's Cape Town Electronic Music Festival (Feb 6-8 at City Hall), we've launched a spin-off of our regular Africa In Your Earbuds series. All week we've been profiling five Cape Town-based artists/producers bringing their sounds to CTEMF with our exclusive Cape Town In Your Earbuds mixtapes and Q&As.
Since landing in South Africa in 2007 and being quickly drawn to Kwaito and House, UK-born producer Jumping Back Slash has positioned himself as a key player in Cape Town's future-sounding electronic music scene. JBS, who says his sound these days veers towards "R&B inflected Gqom with a darker, grimier and more stripped down sonic palette," featured quite consistently on our site in 2014 with his contributions to Spoek Mathambo and DJ Spoko's Fantasma project (which he helped co-produce) along with several of his own excellent releases, including his Cape Town farewell EP JBS005 and the Halloween-themed Gqom Carpenter. Speaking on the inspiration for his Cape Town In Your Earbuds tape, JBS told us "This is a little live set much like what I will be playing at CTEMF. It's representative of my sound and this year I will be taking it on the road as a live A/V show with Designer and VJ Anthea Duce." Listen to Jumping Back Slash's Cape Town In Your Earbuds below, and catch him live at CTEMF Saturday 7 February 17:00-18:00 on the Terrace.
Favorite Cape Town Sound:
Goema.
Quiet Storm slow jams in a taxi to Wynberg.
​
Favorite Cape Town Venue:
Cold Turkey.
Most Inspiring Cape Town-Based Producers/Artists/DJ:
Big Space is a brilliant man trapped in the body of an insane man and I love him.
Plans For CTEMF:
Live, improvised JBS style Gqom and House.
Plans For 2015:
There are a few 12"s on the horizon with some UK labels. Some more Fantasma projects and my own second album. Also a bigger, better A/V show. There are some great shows coming up so I am excited.