News
Spoek Mathambo's Future Sound Of Mzansi Mix Series Returns With Jumping Back Slash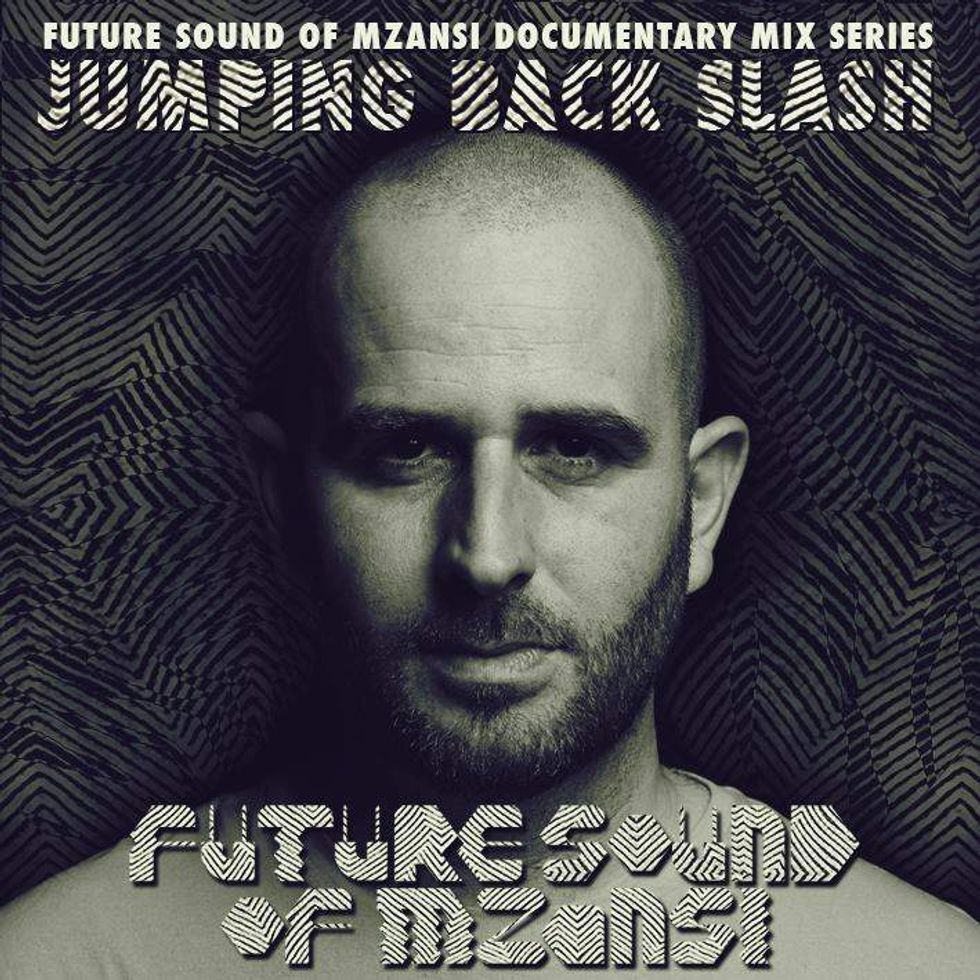 Spoek Mathambo's 'Future Sound Of Mzansi Mix Series' returns with 50 minutes of music from UK/Cape Town producer Jumping Back Slash.
---
For a few months now Spoek Mathambo has been rolling out a steady stream of all-SA mixtapes in conjunction with Future Sound Of Mzansi, Spoek and filmmaker Lebogang Rasethaba's new documentary looking at South Africa's cultural landscape through the lens of its electronic music and the key players in those scenes. Each tape in the Future Sound of Mzansi Mixtape Series focuses on a different producer or artist featured in the doc. Last week we heard 22 minutes of music from Canadian/SA soulstress Zaki Ibrahim, and before then we saw tapes either assembled by or featuring music from DJ Spoko, Okmalumkoolkat, KZN's Gqom sub-genre, Aero Manyelo, Maramza, Fever Trails, and Wildebeats.
The series returns this week with 50 minutes of music mixed by UK/Cape Town producer Jumping Back Slash, who recently linked with Spoek on his five-man Fantasma "supergroup" with DJ Spoko. "Spoek asked me if I wanted to come back to SA to help produce the EP and the Fantasma LP which comes out next year," JBS explains of his involvement with the group. "The project took us to Red Bull Studios in Cape Town for the EP, Cape St. Francis in the Eastern Cape and finally Jozi to finish the LP." Last week JBS shared an energetic remix of Fantasma's "Eye of the Sun." Listen and download Future Sound Of Mzansi Mix #10: Jumping Back Slash below.
Future Sound Of Mzansi Mix #10: Jumping Back Slash Tracklist
Fall In Luv
Untitled Darknezzz
Plateaux
Okmalumkoolkat - Ijusi (JBS Remix)
Tekkies
Blue Smoke
Midnite Bheng
Show U Know
Ibhithi 1 / That Mampara
Always Unfinished But Never Outgunned
Gecko
I'm So Confused (Dub)
Kanganga
Bheng Feelz
Kumoshakele feat Okmalumkoolkat
Imali Yeqolo (Bra Sol From BFG Still Owes Me Vocals Mix)
Ilizwe
Namhlanje
Mabishi