News Brief
VP Kamala Harris Signals US Should Invest in Africa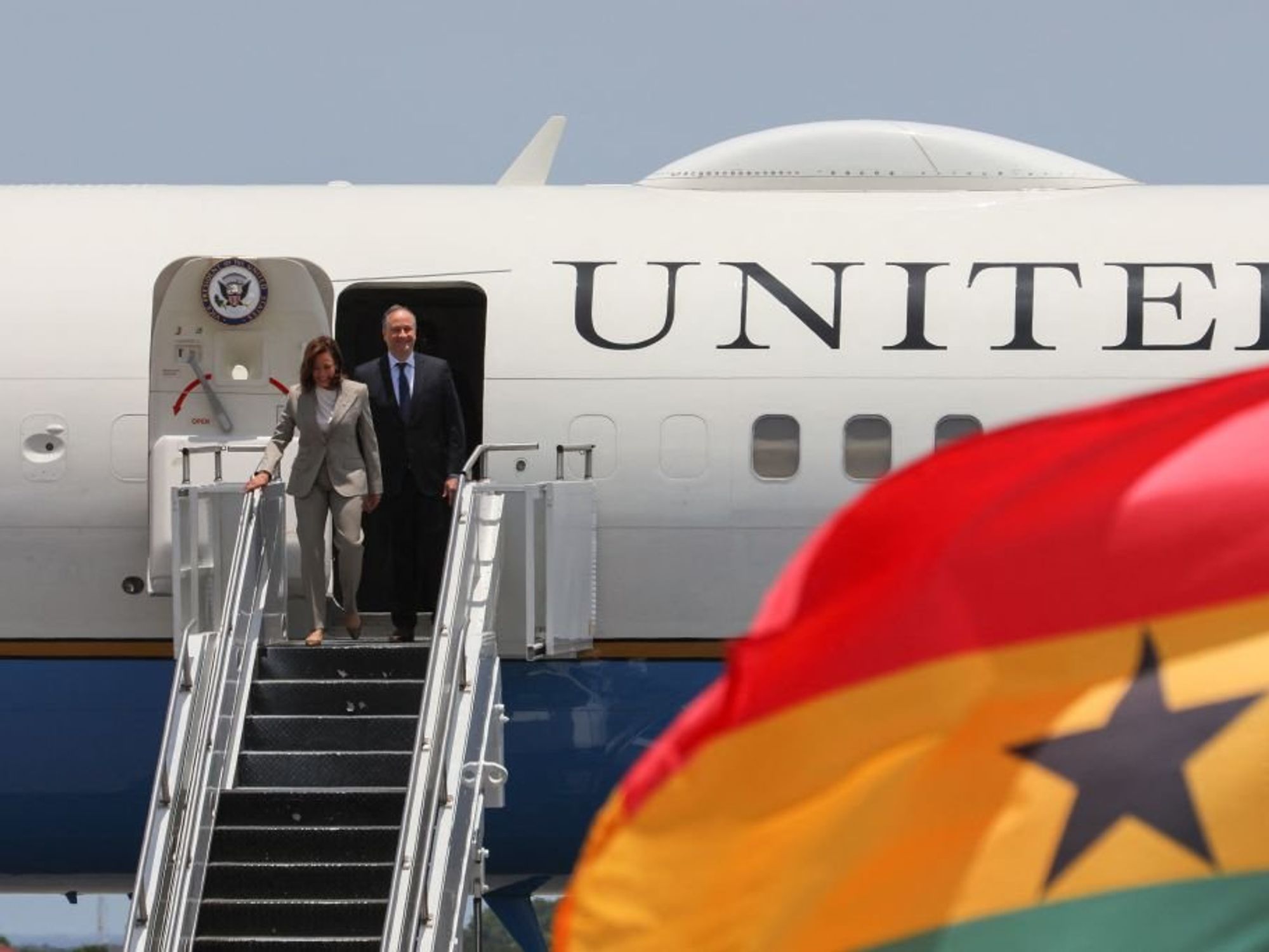 Photo by Nipah Dennis.
U.S. Vice President Kamala Harris has embarked on a three-country tour to reset economic relations between the United States and West Africa.
The United States' Vice President Kamala Harris has embarked on a weeklong, three-country tour to Ghana, Tanzania and Gambia. The purpose of the trip is to reset the relationship between the U.S. and the three countries. The Biden administration would like to encourage American businesses to invest in African nations to compete with China's and Russia's growing economic footholds on the continent.
On Monday, Harris visited Ghana's presidential palace, also known as the Jubilee House. She promised $100 million in U.S. aid to support Ghana and four other West African countries in curbing instability brought on by insurgencies in West Africa and the Sahel region.
"To help address the threats of violent extremism and instability, today I am pleased to announce $100 million in support of Benin, Ghana, Guinea, Cote d'Ivoire and Togo," Harris said at the news conference with Ghana's President Nana Akufo-Addo.
This amount is in addition to the $139 million in bilateral support that the U.S. intends to provide to Ghana in 2024, according to Harris' office and reported by Reuters.
Also involved in West Africa is the Russian private military contractor Wagner Group. The mercenary group with Russian state ties provides security assistance to African nations struggling with insurgencies like the ones Harris pledged assistance to combat. In exchange, Wagner secures agreements for Russia's African interests in natural resources, commercial contracts, and access to strategic locations, such as airbases or ports.
With regard to Wagner's presence in West Africa, Akufo-Addo said, "It raises the very real possibility ... that once again our continent is going to become the playground for great power conflict."
China has been heavily involved in Africa's economy over the last two decades — investing in resources like mining, timber, and fishing, and building infrastructure. The Biden administration is aiming to encourage American competition by strengthening ties with African nations and promoting socio-economic development on the continent. The trip is also intended to fulfill the commitment that the administration made to African countries in the U.S.-Africa Leaders Summit in December of last year.
Politico reported that Harris' visit carries high stakes and heavy scrutiny because her primary task will be to convince African leaders that the U.S. wants to invest in their economies earnestly.
The decades-long public perception has been that the African continent has become a playground for handouts and charity from western governments, a political and economic oversight the Biden administration has been attempting to rectify. Harris' arrival in Africa marks the administration's most recent efforts to achieve that.
Earlier this year, U.N. Ambassador Linda Thomas-Greenfield and Treasury Secretary Janet Yellen visited the continent, First Lady Jill Biden visited in February, and Secretary of State Antony Blinken made the trip earlier this month. President Biden plans to
visit later this year
.