Kel-P's rise to super-producer prominence is as wholesome as any career narrative you're likely to hear in Afrobeats. Two years shy of dedicating himself to helming beats, Lagos-born Kelvin Peter Amba was introduced to the Nigerian music mainstream through Burna Boy's 2018 hit song, "Gbona." Before that, he had producer credits on just two songs, and he quickly consolidated on his breakthrough by serving as the primary collaborator for Burna Boy's late 2018 to 2019 run, which included a handful of hit songs and culminated in Burna's Grammy-nominated album, African Giant.

"I haven't stopped working to be honest," Kel-P says of the last three years. The proof is extensive, with a catalogue of credits that shows diversity in collaborators, from Nigerian superstars Wizkid and Rema to French singer Dadju and reggae scion Skip Marley. A huge part of that work has also been directed at himself. Prior to taking up producing, Kel-P was an aspiring singer. After getting a nudge from the iconic Nigerian producer Sarz, he temporarily shelved those dreams to focus on nurturing the side of his artistry that would bring him initial attention.
"From day one, I've always known that I would release music as an artist with my own vocals," Kel-P tells OkayAfrica over the phone. This is hours off the February 24 release of his debut EP, Bully Season Vol. 1, and the producer/singer radiates a calm that suggests utmost confidence in the work he's put into the music. "Throughout my time of mainly producing, I was also practising," he says. "Just putting my voice on beats, sometimes to help finish up beats. Then I started working on this project two years ago, just creating stuff for myself over music from other producers. I felt I was ready to put my vocals to work instead of just using it to make beats. I just knew I was ready."
---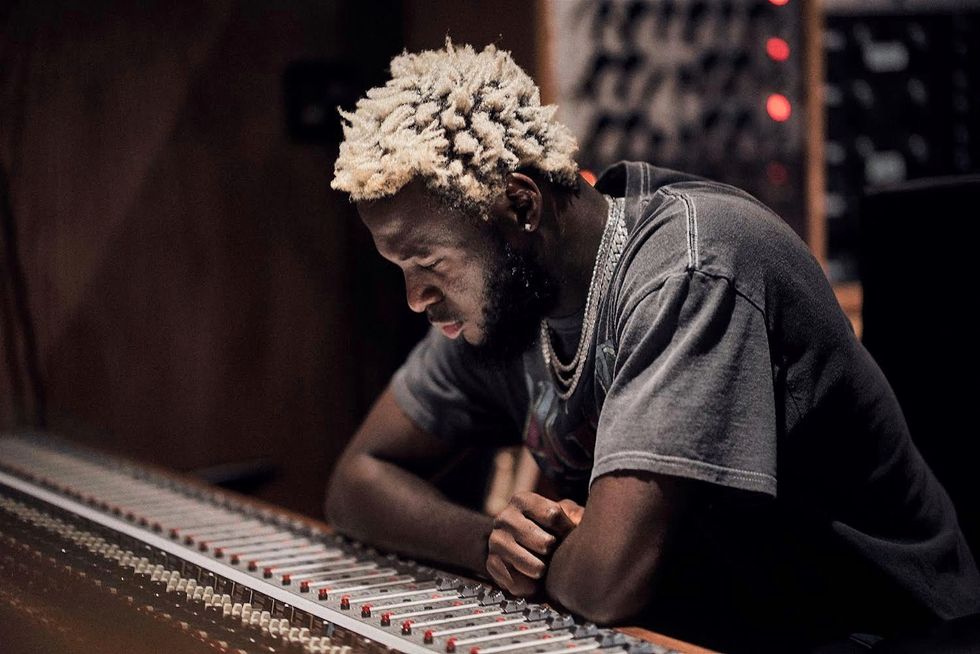 Jones Worldwide/Virgin Records France
Impressively executed and an absolute joy to listen to, Bully Season Vol. 1 doesn't have any of the obvious gaps that are often associated with introductory projects. Right from the bright twang of the acoustic guitar riffs on the opening song, "Tropicana Baby," the EP is a 5-track run of mid-tempo cuts that merge sonic choices from R&B, dancehall, reggae and Afrobeats into a captivating whole. At the middle of it all is Kel-P, with his burly and deceptively agile voice, singing sweet nothings and showing off his melodic handles.
Hyper-focused on infatuation and the rosy side of romance, he chooses the most accessible themes in Afrobeats to submit his credentials as a singer. It works to his advantage because there's an evident understanding of the light-hearted function his form of music works for. He sings playfully silly lines like, "Make I drink you like custard," on the highlife-influenced "True Love," shows his crooning abilities on the hook of "Sundress," and even flirts with a higher vocal register on the lead single, "One More Night."
Bully Season Vol. 1 is generally assured in craft, and while it's made up of easy-going songs fitting for both intimate and communal moments, there's a stronger purpose to it for Kel-P. "This project is an announcement and also to show the hard work I've been putting into the game as a producer who's also coming out now as an artist," he tells OkayAfrica of its title. "I have put in the work and I have done my part, so Bully Season is me coming for what I deserve." That outlook shows the singer's readiness to find a dominant place within Afrobeats' saturated zeitgeist, just as he's done as a producer.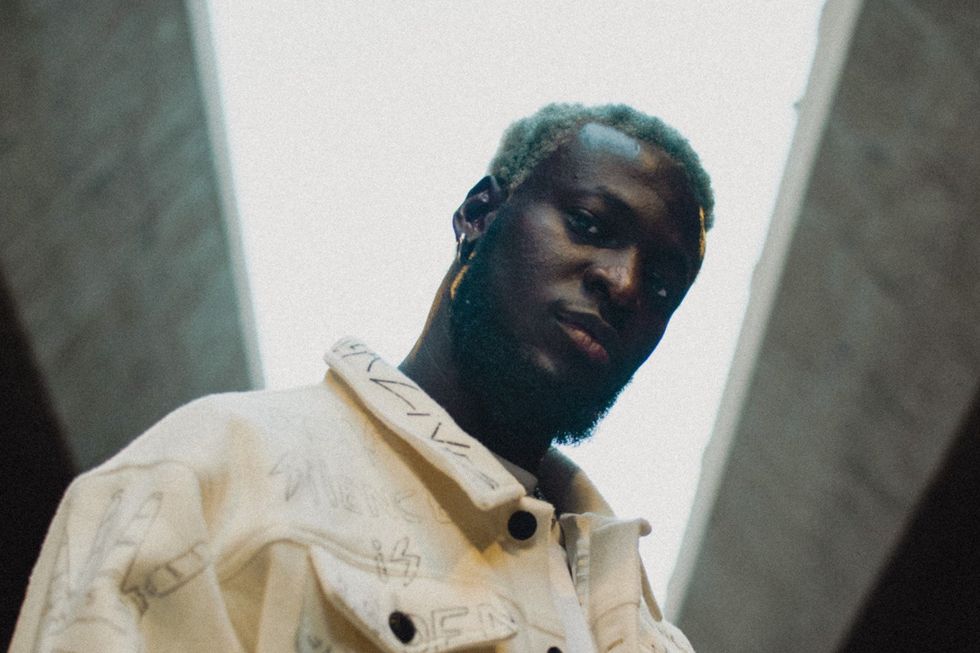 Jones Worldwide/Virgin Records France
There's recent precedent for his star ambitions. Last year, Pheelz and Young Jonn became breakout artists after years working as two of the most prolific hit-making producers in Nigerian music. "I was super excited for them!" Kel-P says with an added pep to his usually chill tone. "Pheelz is my guy, and both of them have been working really hard and they've both been in the game for a while, so I see their successes as moments for the books. That has also inspired me to want to let the world hear what I have."
In introducing himself to the world as a singer, Kel-P isn't credited as a producer on any of the songs on Bully Season Vol. 1, electing to source for production from Iotosh, Krizbeatz, Kdagreat, London and Northboi. The collaboration with these artists was mainly based on the respect Kel-P has for each producer, intentionally taking the backseat and only adding arrangement touches on a few occasions. "I wanted to work with their sound as much as I'm a producer as well, so I wasn't trying to make them do what I want as much as I was looking for what they have that I want."
This collaborative approach not only served his EP well, enabling him to focus on showing off his abilities as a singer with a voice for earworm melodies, it also opens up the possibilities for Kel-P's future output as he works with more people. As we talk about what's next, he's sure his venture into being an artist won't affect his work and ambitions as a producer. "Whether I'm producing or writing or vocalising, you'll see that it's still about making music for me," he says. On the day we spoke to him, "Blood, Sweat & Tears," the song he worked on alongside Ghanaian rap artist Black Sherif and Sudanese-American rapper Bas, for the soundtrack of the coming Creed III was released. In the days before songs produced for Wande Coal and Patoranking were dropped, and there's a lot more scheduled to greet listening ears in the near future.
"As much as this talent is a gift, I've also been working hard, learning and growing, and it will continue to show in my sound," he says as we end the conversation. "I know it's not easy but I'm ready to be out there and to put my face to my music. As a producer, I'm always just chill but now I have to be in that zone and also be facing the world as an artist. It's a transition but I'm excited to really get going."