"As a Kenyan filmmaker, it means a lot. It validates my journey."

Ng'endo Mukii spent a busy week at the Toronto International Film Festival (TIFF) taking part in the Filmmaker Lab program. The professional development program is part of TIFF's industry conference, and brought together 22 emerging directors from all over the world. Ng'endo was the only filmmaker selected from the African continent.
Using a workshop approach, the participants were exposed to ideas and approaches to film making from a range of perspectives, with mentors like producer Cassian Elwes (Mudbound) and director Julie Dash (Daughters of the Dust). "Different ways of making film," she reports, "different ideologies. That's what I've been doing this week."
---
Screenings and talks took up part of their sessions. Aside from one speaker who waxed poetic about the old days of film – without recognizing, as Ng'endo pointed out, the fact that his golden era excluded so many by reason of money, race, and gender – she says the experience and the ideas she came away with were revelatory. "They're going to inform my process. I feel like I'm being molded in a way."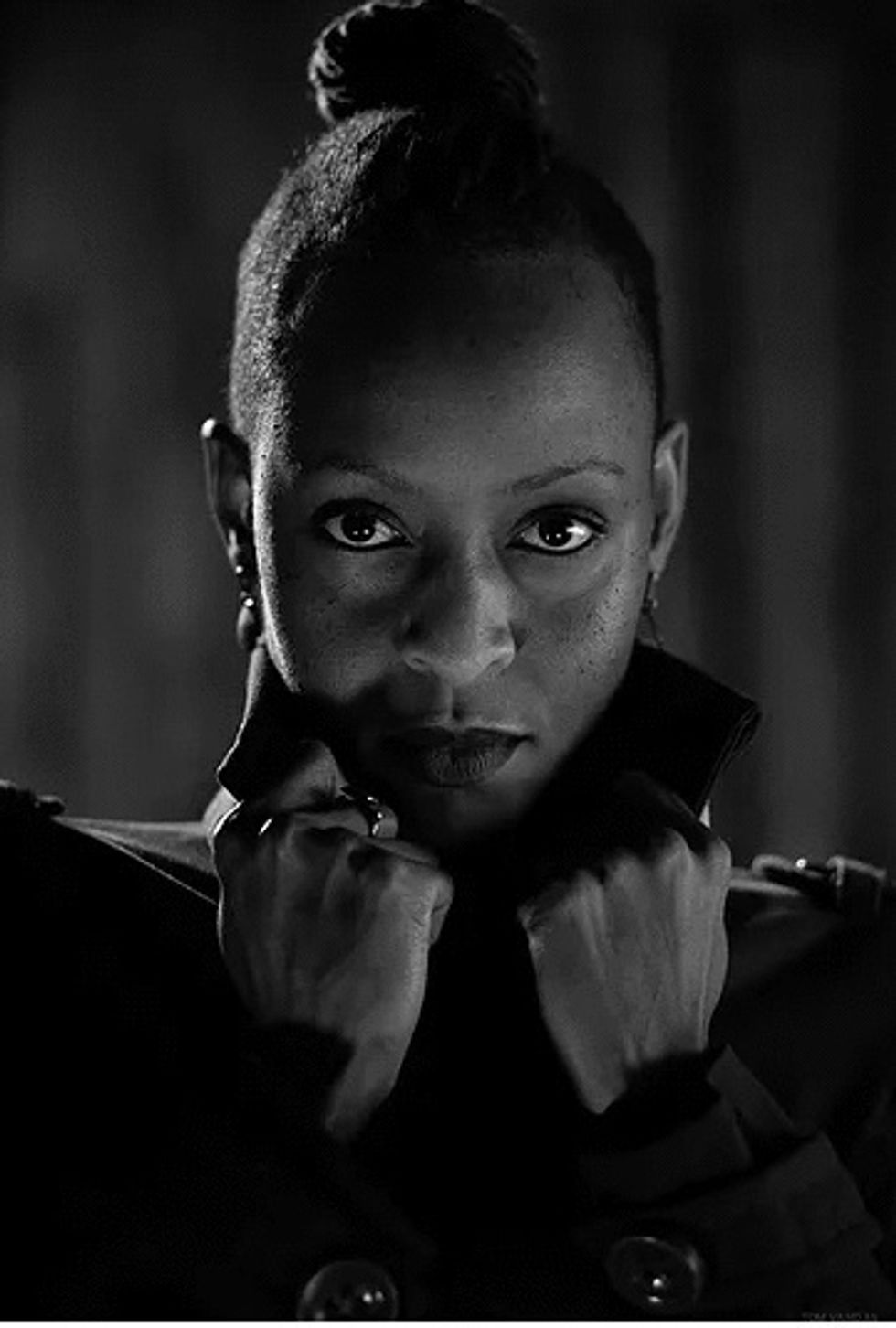 Photo courtesy of Ng'endo Mukii
The workshops also dealt with the business side of indie filmmaking, including co-production possibilities available around the world. "People have been really generous sharing information," she says. In addition to the TIFF Filmmaker Lab, Ng'endo has held numerous residencies over the last few years, participated in workshops and film festivals, and guest lectured from Nairobi to Stockholm.

Ng'endo came to film making by way of an educational background in visual art and design. She graduated from the Royal College of Art in London, UK, and the Rhode Island School of Design in the USA.
To this point in her career, Ng'endo's specialty has been in the short film format, for which she's won numerous awards. Yellow Fever, her 2013 thesis project at the Royal College of Art, won the Silver Hugo for The Best Animated Short at the Chicago International Film Festival, among other awards and multiple nominations. The film, named after the Fela Kuti song, looks at the phenomenon of skin bleaching through a combination of animation and live action.
Her film This Migrant Business won Best Animation Production at the 2015 Kalasha Awards. Her innovative virtual reality film, Nairobi Berries, won the Immersive Encounters Grand Prix at the prestigious Encounters Short Film Festival in the UK in 2017.
Her body of work also includes photography and printmaking. The latter discipline earned her an invitation to serve as Artist in Residence for the Framtidens Grafikin project in Sweden in November 2017. All of her endeavors focus on social issues and the perspective of African women in the world.
Ng'endo firmly believes that film means so much more than just entertainment. It can have an impact – but that impact can go both ways. Based in Nairobi, she describes an uncertain working environment. "Our government has turned off the TV when they don't like what's going on," she notes.

For her next project, she's developing her first feature film, The Goat Sunday. The story will revolve around two sisters, forced to battle supernatural forces when they are sent to live with their ultra-conservative religious grandparents. Ng'endo says the film will be largely live action, with animation and CGI used to bring out the fantasy/sci-fi elements of the story.
She's anticipating a reaction to the new project, which puts religious fundamentalism under a microscope. It's an issue that touches hot buttons in Kenya. "There will be a lot of blow back," she says. But, she sees the effort as necessary, and has set her artistic sights on tackling the divisive issue. "Religion fails to protect children," she says. "It's about the patriarchy."
Along with examining the oppressive role of religion in society as a theme, on the technical side, she sees her efforts over the next while focusing more on live action than on animation. She confesses to a certain level of animation fatigue that many artists will relate to. "It's tiring. I love it, but it's tiring." Using animation techniques to enhance live action opens up new possibilities. "Things don't have to be realistic."
Ng'endo is set on developing a long term career, but sees it as largely uncharted territory. "We have really strong female filmmakers in Kenya," she says. "There's very few that have longevity."
Check out more of Ng'endo Mukii's short films on Vimeo here.