Recently Nairobi witnessed the birth of a new scene which is full of vibrant and experimental artists who are using non-traditional methods of creating, presenting and distributing art.
---
Platforms like Soundcloud have enabled more young Kenyan producers to showcase their music and organically gain followings without much fuss. However, in a sea of people making tracks it takes extra skill and competence to stand out from the crowd. Here's a list of four Kenyan producers that deserve more love.
Sichangi
Sichangi.
Sichangi dropped a bomb on us when he released his Hold On EP four months ago, proving to any doubters that he's an incredibly skilled and talented producer. Despite only having burst onto the scene recently, Sichangi started making music four years ago—you can tell from the quality of his music that he has a level of proficiency that beats most.
The young producer describes his music as "sensual." "Each song has a different emotion or feeling embedded into it purposefully ranging from if your bitch broke up with you to it's lit," he mentions. With direct influences from new school artists such as Anderson.Paak and Kaytranada, Sichangi's music has a worldly appeal and it's definitely the breath of fresh air we needed in Nairobi.
Mars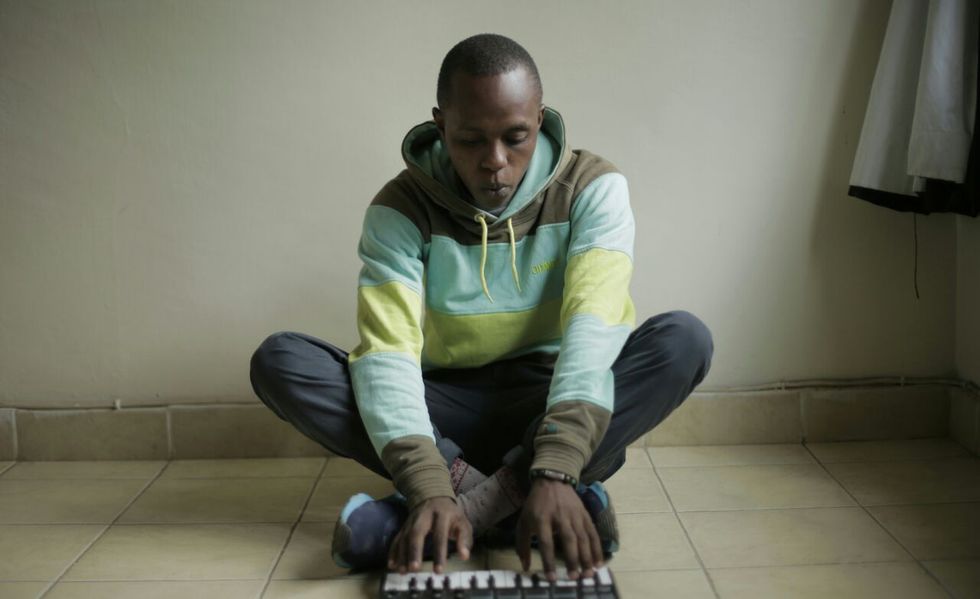 Mars.
Mars Maasai's music fits right into a Soulection playlist with its blend of electronic beats, trap, R&B and hip-hop. A random listener probably wouldn't know that he's from Kenya because his music's able to cut across borders and appeal to a massive audience.
"I love melodies and chords and I like to play around with the possibilities of combining the two. I like bass because it holds everything together and gives things a sense of direction," Maasai says. His remixes have become many's favorites, as he has an amazing ability to transform a slow-paced, understated song into a banger within minutes, absolutely altering its energy.
Mars belongs to a collective called XPRSO which includes four other immensely gifted artists namely MANU, Noel, Mr. Lu and RVMP.
M³
M³.
M³ (M-cubed)'s music has a tasteful and sophisticated sense air. Listening to his tracks will leave you thinking "this is album material," and it definitely is. M3 is well-versed in the art of beat making and composing songs.
In a budding scene where experimentation is popular, this artist seems to have his sound figured out. He knows what he's doing and exactly how to execute it, which is refreshing to say the least. His style ranges from Afro-house to R&B and soul and he aims for perfection with every song. His Soundcloud page is one you won't ever regret visiting.
Quassa
Quassa.
The first time we landed on Quassa's Soundcloud, we wanted to beat ourselves up for not knowing about him earlier. "Slept on" is an understatement when it comes to describing this artist. He seems to have a never-ending flow of ideas, but what makes him great is that he's able to bring them all to life.
Although he labels his music "alternative hip-hop," Quassa makes all kinds of beats. His experimentation keeps fans on their toes, not knowing what to expect next. He's also really consistent and quick on execution, making his Soundcloud page the kind that you always go back to, checking for new stuff.
With more practice and a little bit more exposure, Quassa should get the break he deserves soon. We're totally here for it.